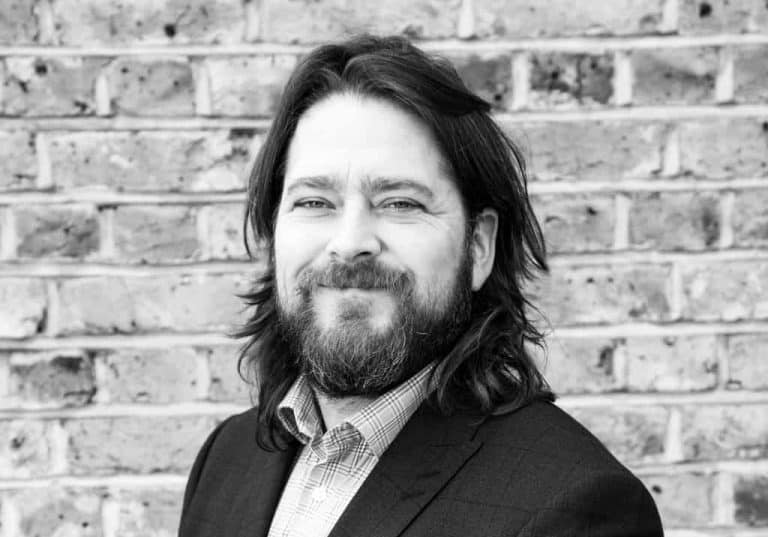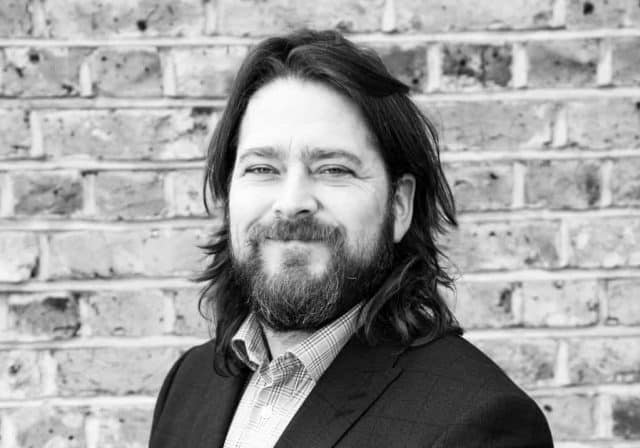 Billy Jones, Director of scaffolding company, Millcroft, discusses the importance of supervision in ensuring site risks are addressed in real-time and health and safety is maintained.
A meticulous approach to health and safety is integral to the success of any scaffolding business because the industry carries inherent hazards which must be managed effectively to reduce risk to employees, clients, delivery partners and the public. 
Embedding Supervision in a Team Approach
Health and safety is embedded in each project long before the installation takes place on site. The expertise of the design team, the maintenance of scaffolding materials, the safety of vehicles and the training of personnel all have a role to play in delivering safety and reducing risk.
Health and safety measures are designed into the scaffolding solution and the risk assessment and method statement consider all potential health and safety issues so that hazards can be controlled. Once the project is on-site, however, risks can change.
There may be changes to the scope of work, revisions to staffing, challenging weather conditions, factors relating to other trades…one of the only certainties about risk is that it is never static, so a project team needs to be prepared to adapt.
As a result, the risk assessment carried out at the beginning of the project may not always be sufficient to anticipate risk throughout the programme, because new hazards can become apparent as the job progresses. 
It's for these reasons that Millcroft decided some time ago to shift the Site Supervisor role from a desk-based responsibility, visiting sites daily and returning to the office to review works, to a site-based responsibility within the Foreman's role. The move means that site-specific risk assessments and method statements can be updated in real-time in response to any changes to workplace conditions.
The Foreman is responsible for identifying and managing risk on-site as part of a collaborative health and safety process which also includes the wider Millcroft team. Careful planning includes input from both the SHEQ and transport departments to co-ordinate safety on-site and efficient planning of materials, routes and vehicle allocation.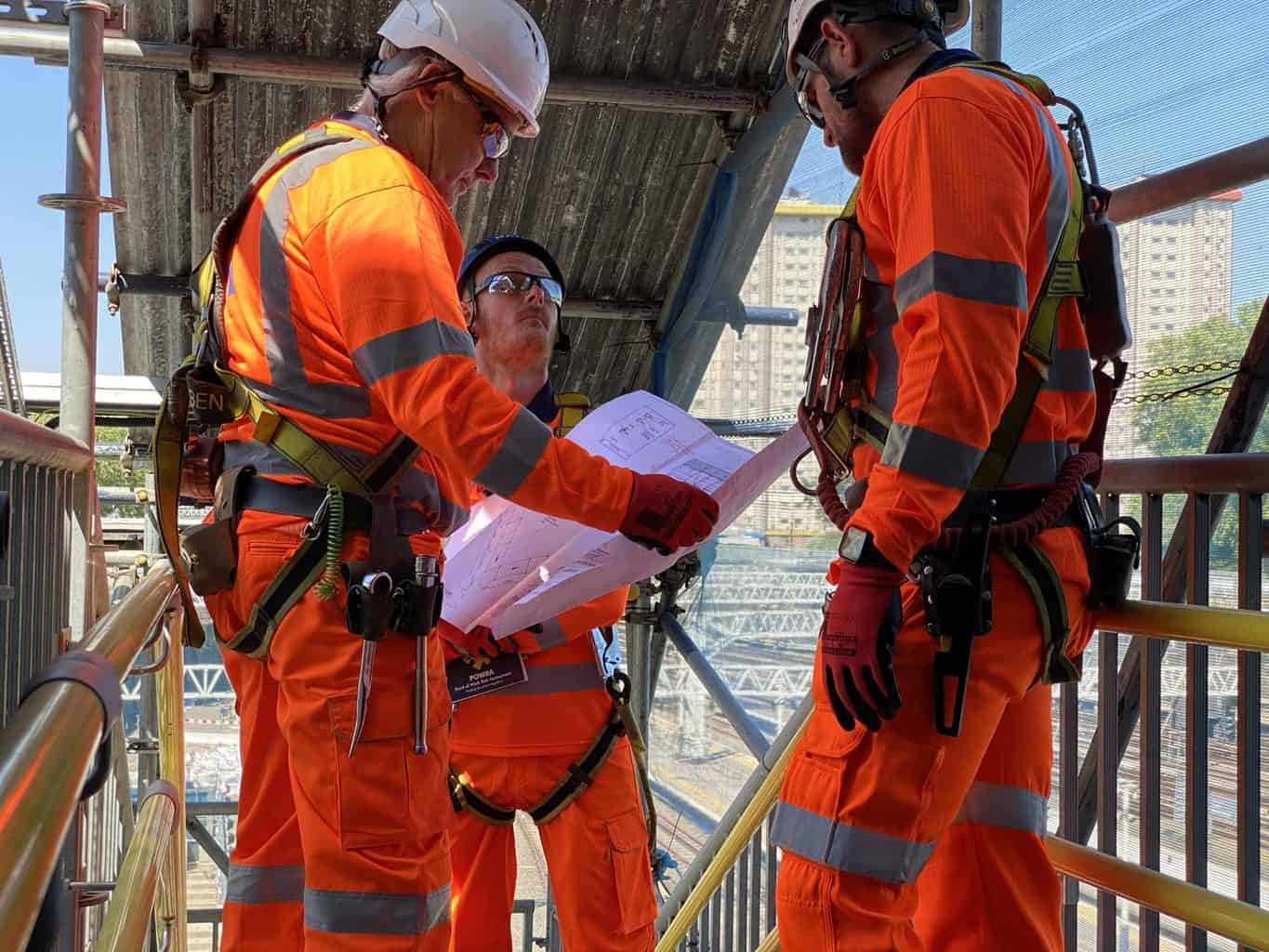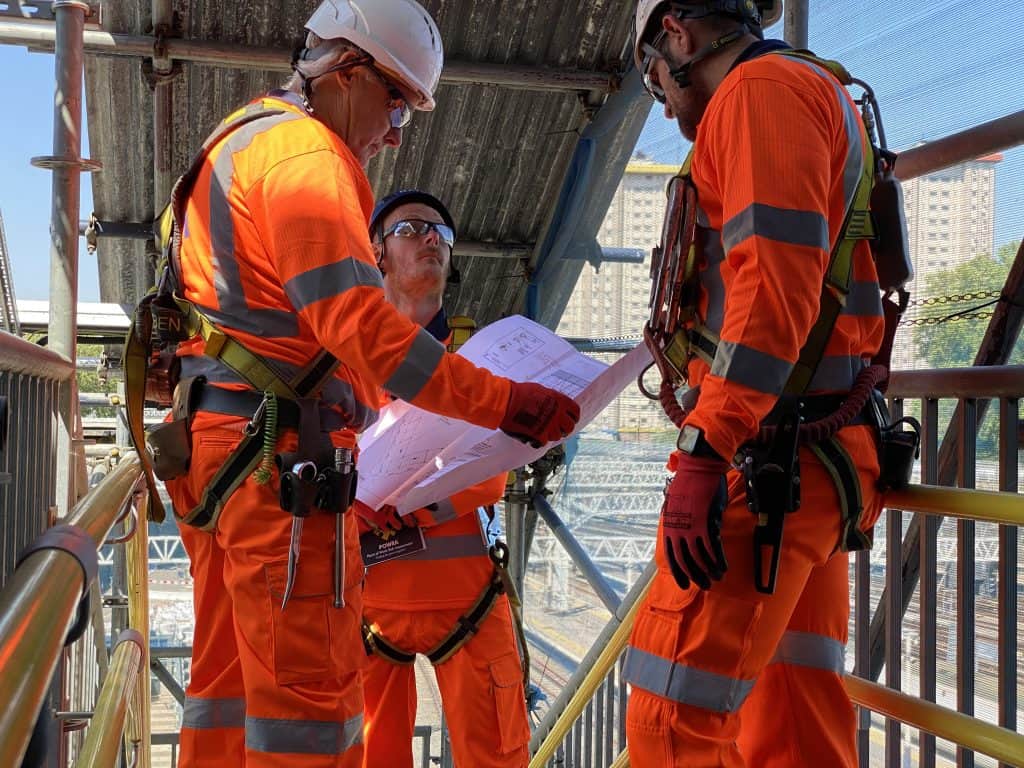 Monitoring of projects by Millcroft's managers and contracts managers, alongside regular director visits, audits and safety walk rounds, ensures every site is checked and scrutinised by a full team of professionals.
Training and Experience
The role of the supervisor has always been a skilled job, requiring a professional who is both well-qualified and well-suited to the role. As a company that puts health and safety at the heart of everything we do, Millcroft has always looked beyond the standard role requirements when appointing and training foremen as supervisors.
Training for Millcroft Supervisors includes at least a five-day Site Management Safety Training Scheme (SMSTS) course, along with in-house mental health training and experience in delivering complex scaffolding projects.
All Millcroft foremen are highly qualified in general site management, health and safety and safety leadership, which makes their existing skills a good fit for the Supervisor responsibility. They all have experience of identifying hazards and implementing control measures as part of day-to-day site management.
"It's not just training and experience that are essential to the role of supervisor"
Their role involves completing a daily checklist of hazards to mitigate risk, daily risk assessment reviews and pre-start briefings for both the Millcroft team and those working in the area at the beginning of every shift. This includes having an understanding of both Millcroft's activities, and associated risk factors. The Millcroft Foreman questions all those who attend the daily briefing to verify their understanding and will not allow work to commence until he is confident that all risks have been controlled.
Having a Supervisor based on site means that day-to-day changes to hazard and risk can be assessed in the context of site-specific and up-to-date knowledge from the beginning of the working day. Projects do not always run to schedule and supervisory responsibility on-site means that risk can be monitored aligned to actual progress – for the scaffolding and other trades – not to the programme alone, and new safety issues can be included in the daily briefing.
The Right Person for the Job
It's not just training and experience that are essential to the role of supervisor; a natural aptitude for the job is also important. It's a responsibility that requires commitment, a can-do attitude and initiative, along with leadership abilities, attention to detail and excellent communication skills.
The role involves taking a tough approach to ensuring that everyone behaves safely on site and reports any hazards, but it also involves taking a nurturing approach to gaining trust and supporting the team. 
Above all, the supervisor role delivers most value in reducing risk and ensuring productivity when it is delivered with a collaborative approach. By combining the duties of Foreman and Supervisor in a single site-based role, health and safety best practice is embedded in day-to-day operations and the team member leading the project on site drives a safety-first culture for all personnel.