PASMA has joined the CSCS Partner Card Scheme
PASMA, the recognised authority in mobile access towers, and CSCS, the leading card scheme for the UK construction industry, have teamed up to help firms check that anyone working with complex access towers is suitably qualified.
Starting in 2021, PASMA's new Access Tower Specialist cards will carry the Construction Skills Certification Scheme (CSCS) logo, providing a familiar way for clients, employers and contractors to verify qualifications and training.
The holographic logo will only appear on cards held by those who achieve the highest qualification available for access towers, PASMA said.
Individuals are competent to erect, dismantle and inspect all types of towers, including bespoke structures designed to suit the needs of a site.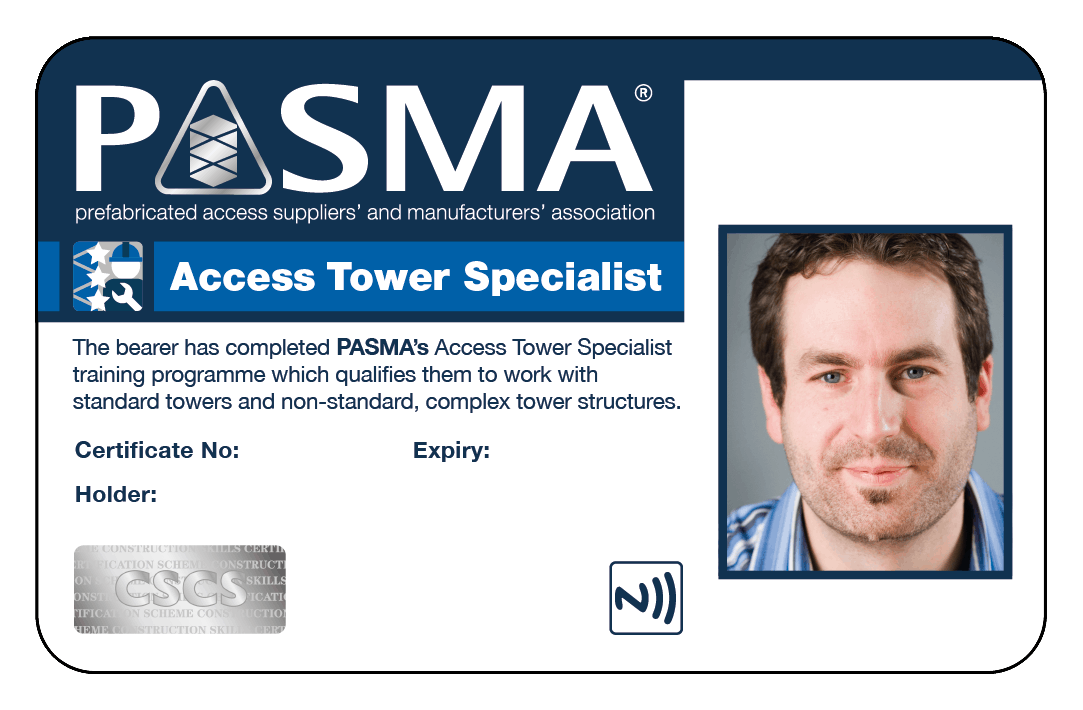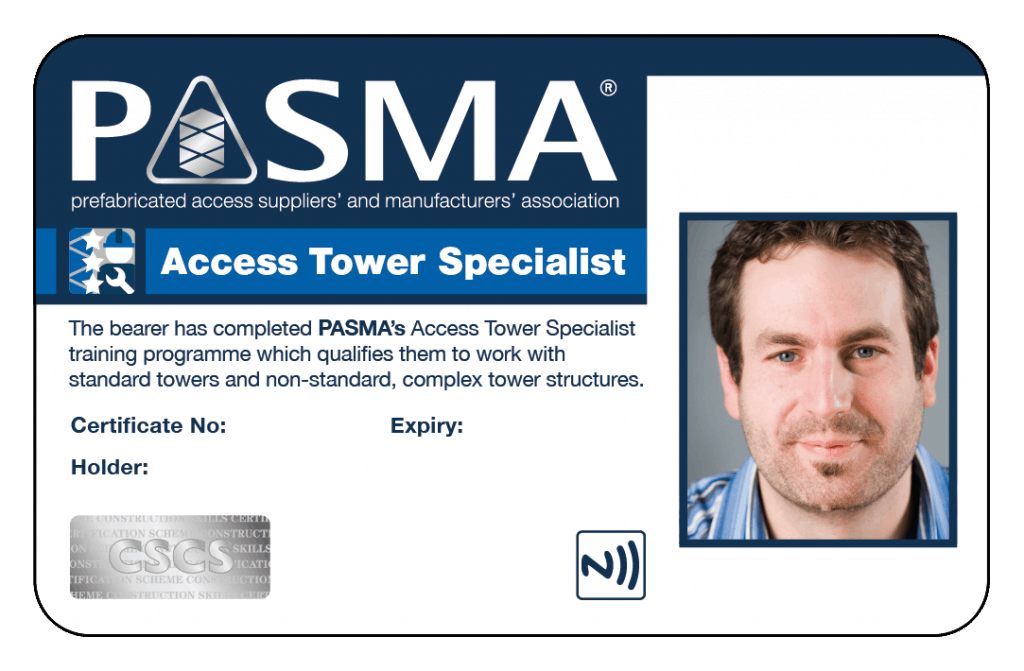 The partnership between CSCS and PASMA signifies industry-wide agreement that the PASMA Access Tower Specialist course is the required standard of qualification and skill for anyone erecting, dismantling or inspecting complex mobile access towers.
PASMA will continue to issue cards without the CSCS logo to anyone qualified to work with one or more standard configuration towers, such as mobile access towers or cantilever towers.
The addition of a CSCS logo means the individual can work with any type of tower and they're the only people qualified to work with custom-designed towers.
Peter Bennett OBE, Managing Director of PASMA, commented: "The partnership between PASMA and CSCS is a huge step forward for access tower safety on UK construction sites. If someone arrives to assemble a tower, the site manager can easily check they're qualified just by viewing the details on their PASMA card.
"Anyone holding this card has considerable experience and knowledge of scaffold towers. Gaining industry-wide recognition of their specialist skills and level of qualification was a logical move with a big impact on height safety."
Graham Wren, CEO of CSCS, added: "CSCS holds an important place in our industry, providing evidence of qualifications and training thousands of times a day. PASMA have been maintaining safety, standards and best practice for many years and I am pleased to welcome them as the latest CSCS Partner Card Scheme.
"This is positive news for the industry, PASMA cards displaying the CSCS logo align with the objectives of the Construction Leadership Council and are another example of the industry working together to achieve a fully trained and qualified workforce."