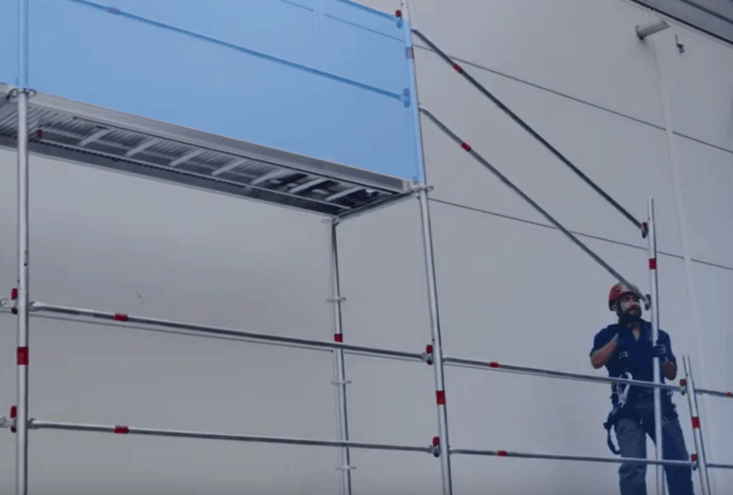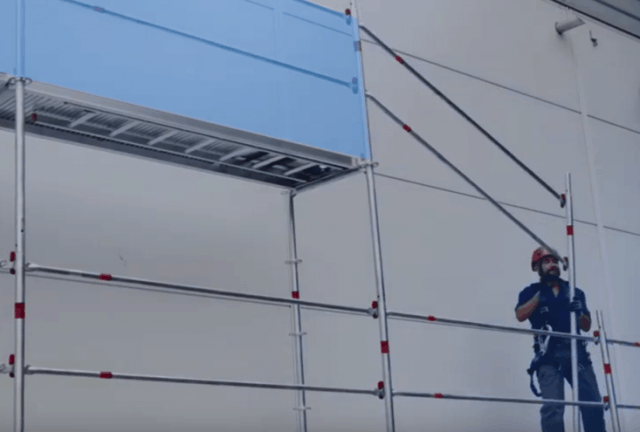 Modular scaffolding giants Layher have developed a new hybrid advanced guardrail system that combines the versatility of its leading Allround System with the speed of its STAR system.
Without tools and without any additional work steps the two-part Allround Guardrail System (ARGS) allows a single person to safely create advancing side protection simply and efficiently.
The system can be used for both the outer and inner sides of the scaffolding and around corners. External scaffolds like stair towers can also be erected with ARGS without any problem.
"Utilising the ARGS 2m lightweight standards, with integrated rosette and the ARGS Guardrails, available in all the usual Layher bay lengths, users can create façade scaffolding using Allround Scaffolding with two-part advancing side protection," says Layher UK Managing Director, Sean Pike.
The ARGS standards have two innovative quick releasing and highly visible locking levers that secure the additional guardrails into position. Once positioned the post is elevated by hand from the lower lift and swung upwards into position onto the next following standard. Thus, creating an advanced guardrail for the next lift.
Like Layher's Allround lightweight ARGS is of course made of its high tensile steel to take higher loads yet lighter which Layher is renowned for globally. According to the world's largest system scaffolding manufacturer, the ARGS 2m standards have the same load-bearing capacity as normal 2m Allround standards.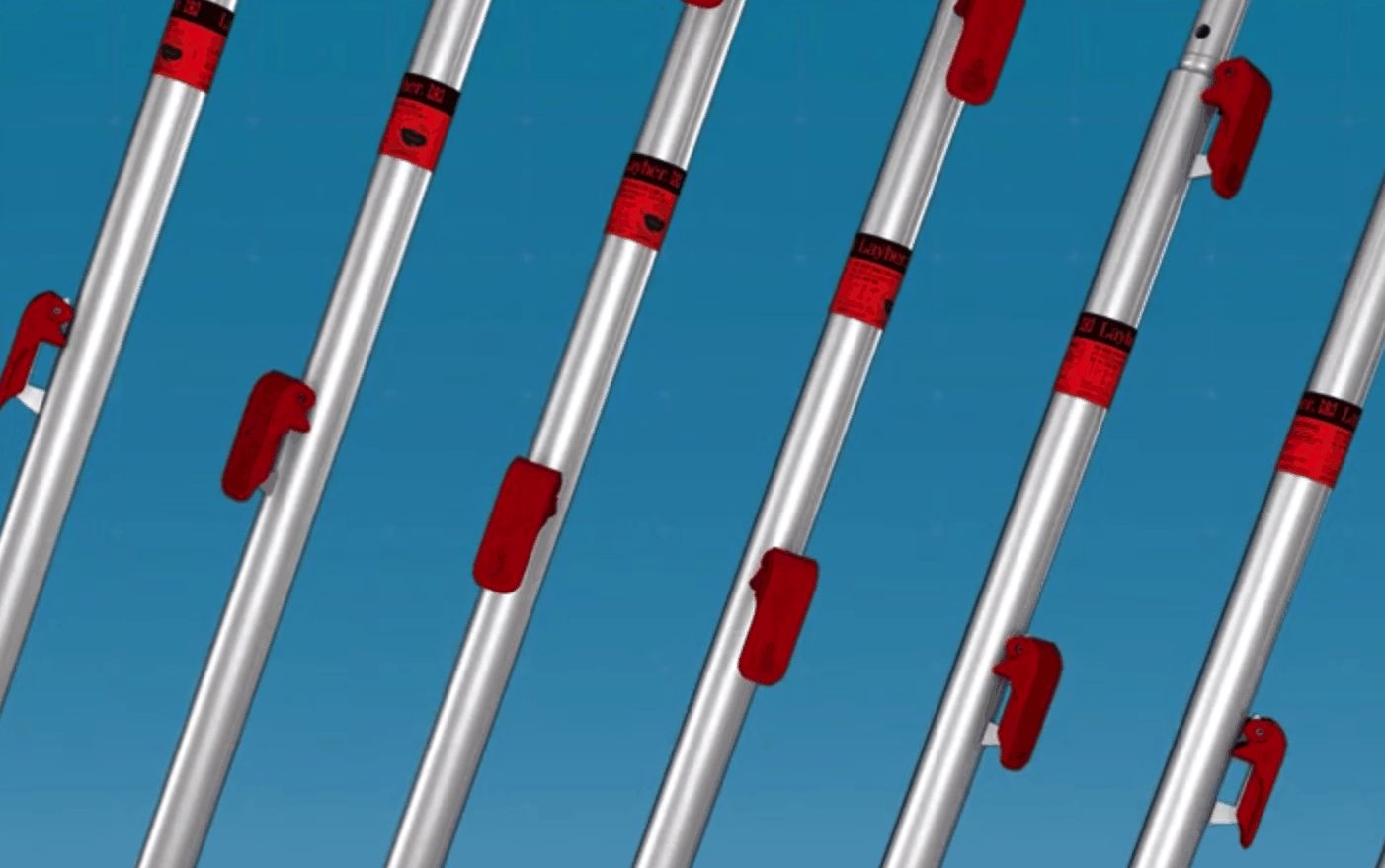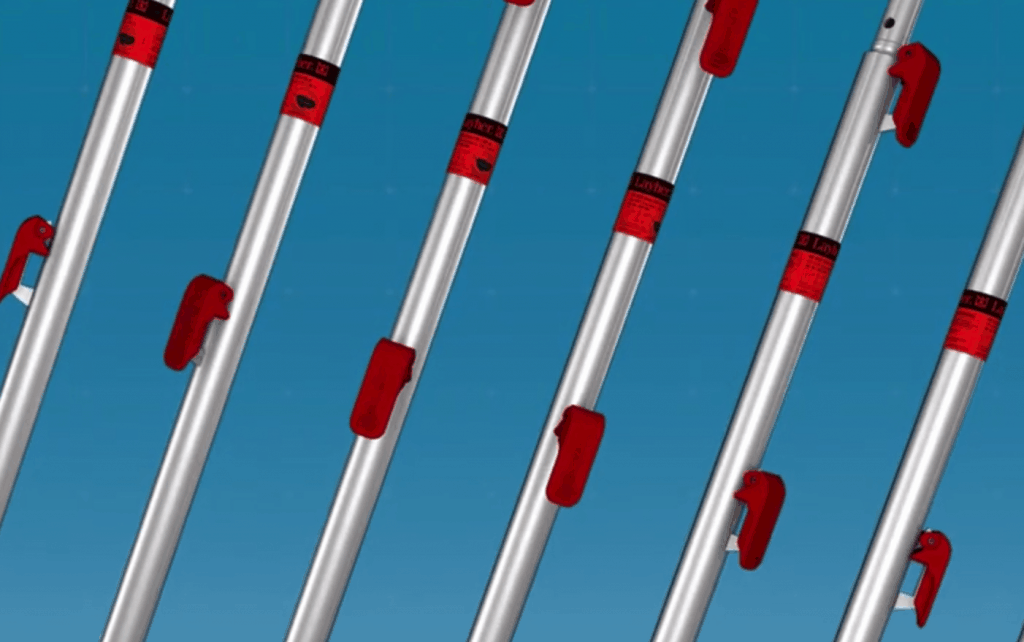 Sean added: "Bracing components, such as Allround Ledgers, or diagonals, as well as U-transoms can be fitted in the normal way, due to the ARGS standard having rosettes that will line up at the decked level.
This of course allows the system to maintain the expected versatility of the Allround system, and so the functionality, flexibility, safety and build speed is maintained throughout."
This new bold innovation from Layher has already gained much attention in Europe after ARGS won a MAT D'OR award after a short release in France.
The Allround Guardrail System is available now nationwide across all Layher UK depots.