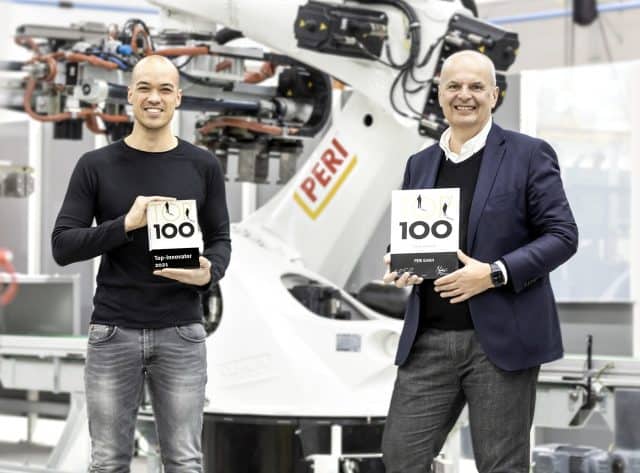 Formwork and scaffolding systems firm PERI have become one of the top innovators in Germany after winning a prestigious award.
PERI, one of the world's leading manufacturers of formwork and scaffolding systems, was awarded "Top Innovator 2021" in a Germany-wide TOP 100 innovation competition.
TOP 100 is the only competition in Germany that examines and awards companies' innovation management. The award not only recognises the "output" of a company in terms of new products and services but also the potential and the future viability of a company.
"The entire PERI team is proud of this success and delighted about this award," says Thomas Imbacher, Managing Director Innovation & Marketing. "Innovation power is part of who we are. It is an integral part of our culture and our entrepreneurial DNA. For us, inventiveness and creativity are always the basis to make our customers more successful. Above all, this attitude was awarded with the election to the TOP 100."
The company says that innovation takes place on many different levels and systematically runs through the entire organisation. In addition to research and development work on new physical and digital products and services for specific use cases in PERI's core business, the company goes one step further.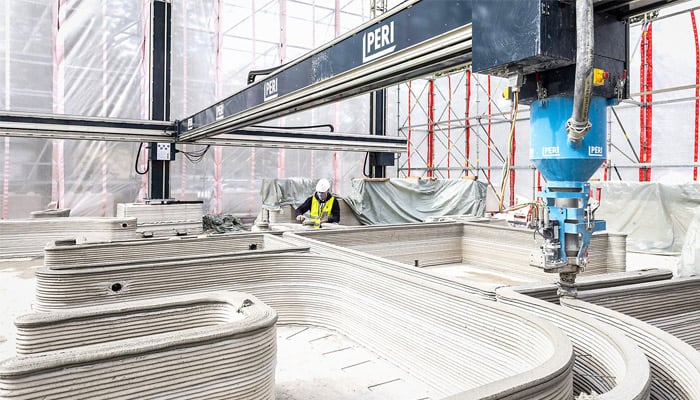 In its own think tank, a team is dedicated to potential customer needs, disruptive technologies and the associated possibilities and opportunities for the company. This innovation approach, based on future scenarios, resulted in the successful industrialisation of 3D construction printing technology in 2020 and the successful 3D printing of the first two residential buildings in Germany.
For this years main round of TOP 100, a total of 389 companies had applied for a place among the last 100. PERI`s innovation management was thoroughly examined in a demanding competition process using over 100 test criteria from five categories.
In the end, judges were convinced that PERI is one of the TOP 100 most innovative companies in this year's competition.
The exact ranking of PERI will be announced at the official award ceremony in November 2021.