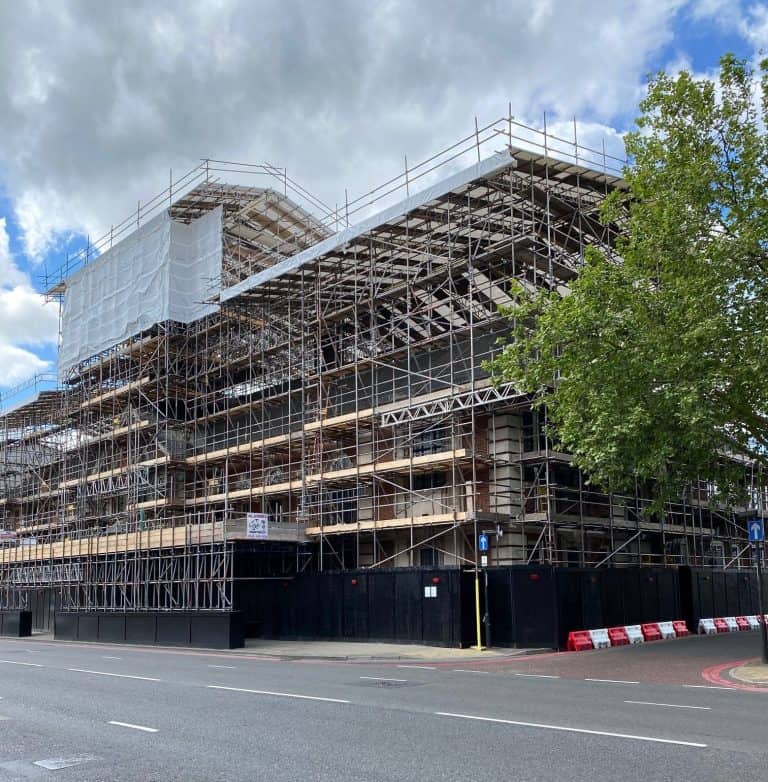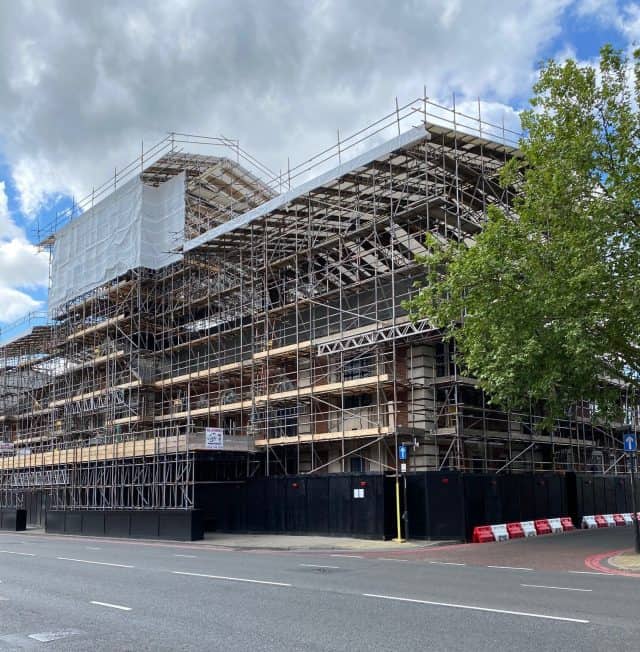 Coventry Scaffolding provides access scaffolds and temporary roofs for multi-million pound refurbishment and expansion of the historic Bromley Town Hall.
A leading independent scaffold contractor and Royal Warrant Holder, Coventry Scaffolding has said its pleased to be working alongside E2 Management Consulting on Castleforge Partners' refurbishment and expansion of the Grade-II listed Bromley Town Hall in south east London.
The firm has told Scaffmag work on the project commenced in November 2019 and was scheduled to run for 18 months. Despite delays caused by the pandemic, the transformation is set to be complete later this year.
Originally built in 1906, Bromley Town Hall boasts a rich and interesting history. It played host to local rock legend David Bowie's wedding to Angie in March 1970, and, more recently, acted as a film set for scenes in the Queen biopic Bohemian Rhapsody. In 1939 an Art Deco style extension was added to the site. It is reported that the extension also houses an underground nuclear fall-out shelter in the basement, which was built during the Cold War.
The multi-million-pound project will see the site repurposed into a new complex consisting of 73,000ft² of co-working office space, a café/bar, indoor and outdoor communal space, and a hotel – which, rumour has it, will be 'David Bowie' themed.
The new design will make use of many of the original period features, with restoration of cornices, domes and the ornate stone staircase, and repairs to the red brick façade. Once complete, it will give this part of Bromley a much-needed commercial boost and provide landscaped public space, all housed within the iconic historic buildings.
Coventry Scaffolding designed, supplied and erected a huge amount of scaffolding to facilitate the ambitious project, forming access scaffolds to numerous buildings to provide a safe environment for the tradesmen and women working at height.
Not only that, Coventry also installed nine temporary roofs – all standing at one time, but independent from one another – to provide protection from the unpredictable British weather for the duration of the project. Other work has included internal scaffolds, crash decks and hop ups.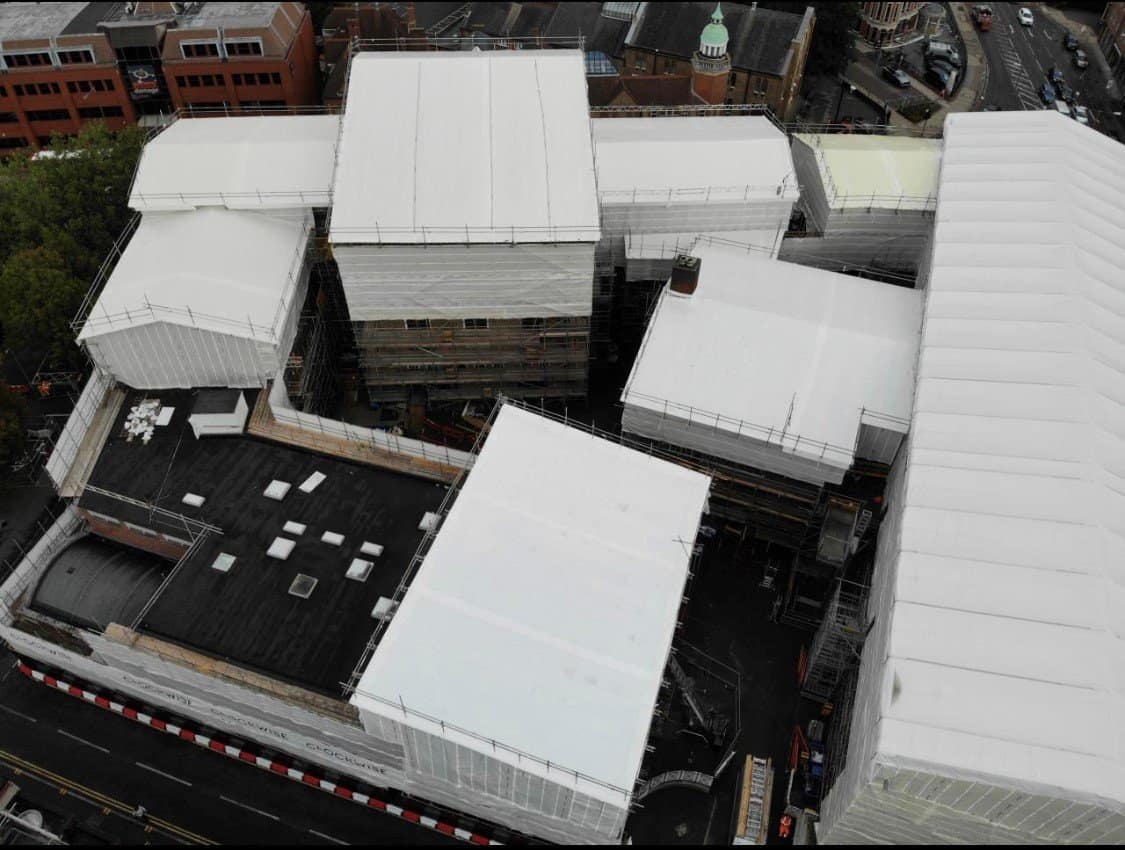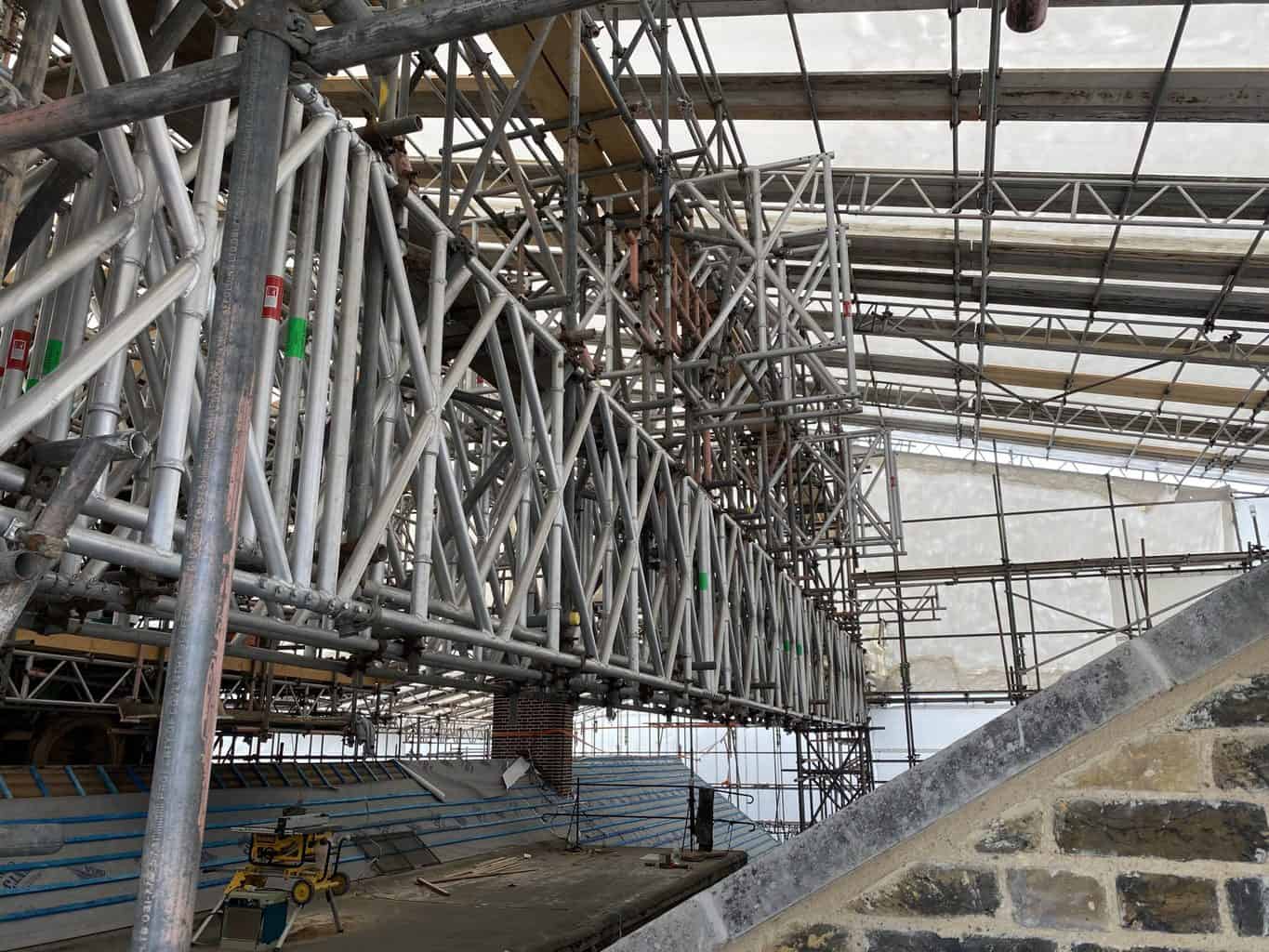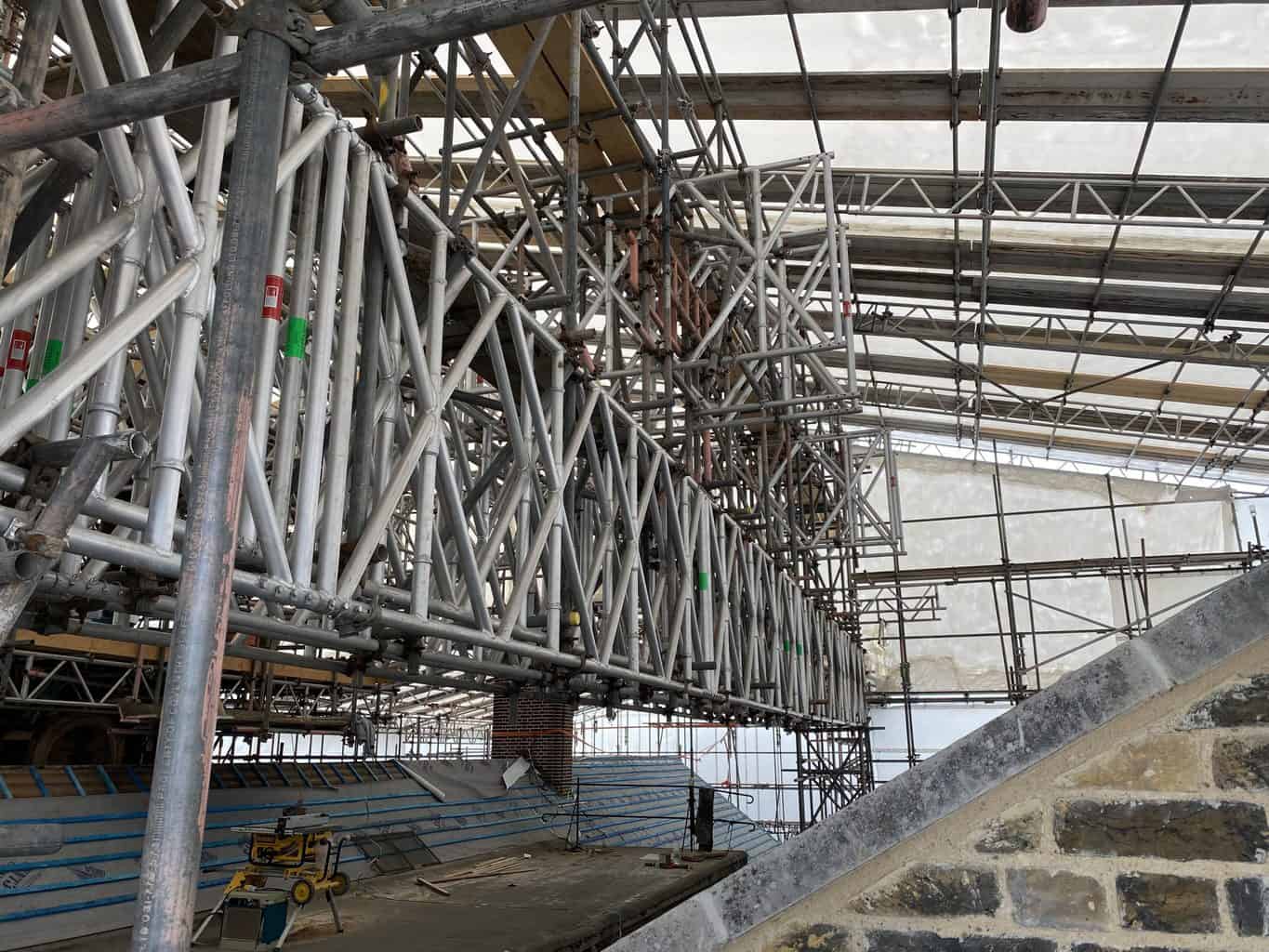 Mark Spurgeon has led the project for Coventry all the way from the initial tender invite through to delivery, and continues to do so as it starts to reach its conclusion.  The project has been interesting to work on, but not without its challenges, especially when it came to erecting the temporary roofs.
"There were multiple changes to the design throughout the project for one reason or another," he explains. "The 1939 roof was particularly difficult to erect due to the large pitched roofs and shape of the building, which is curved at one end.  The 1907 roof also presented problems because of the stepped roof over the centre cupola section.  I had many sleepless nights whenever we had high winds due to the number of temporary roofs we had up, but Wayne and his team had erected a first class scaffold and there were no problems".
Coventry's on-site supervisor and lead scaffolder, Wayne Foreman, has been involved in the project from day one. As he lives locally to the area, he looks forward to regularly seeing the finished site, and knowing he helped bring it to life: "It has been very challenging at times, especially putting up all the roofs one after the other, but at least when it is complete, I can look back proudly and say, I had a hand in that".