Bauma, the world's biggest and leading construction equipment trade fair held in Munich, Germany has been postponed to autumn 2022.
The announcement comes after the result of many discussions between Messe München and top industry representatives as well as the Advisory Board.
The new date is October 24–30, 2022 according to an official press release.
The press release goes on to say; Considering the particularly long planning times for exhibitors and organizers at the world's largest trade show, the decision had to be made now. This provides exhibitors and visitors a secure planning basis for preparing the upcoming bauma.
[Read our Highlights from Bauma 2019 when Scaffmag visited]
Initially, Bauma was to be held from April 04 to 10, 2022. Despite the pandemic, both the industry's response and the booking level was very high. However, in numerous discussions with customers, there was a growing recognition that the April date involved too many uncertainties in view of the global pandemic. The prevailing opinion was that it is currently difficult to assess whether worldwide travel—which is crucial for the success of the trade show—will be largely unhindered again in a year's time.
Global exhibitors, who expect customers from all over the world to attend Bauma and make correspondingly high investments in stand construction, logistics and hotel capacity, advocated a postponement. They saw the decisive benefit of the trade show—namely to bring together the entire industry and to be a hub for all markets—as being jeopardised if the April date were to be adhered to.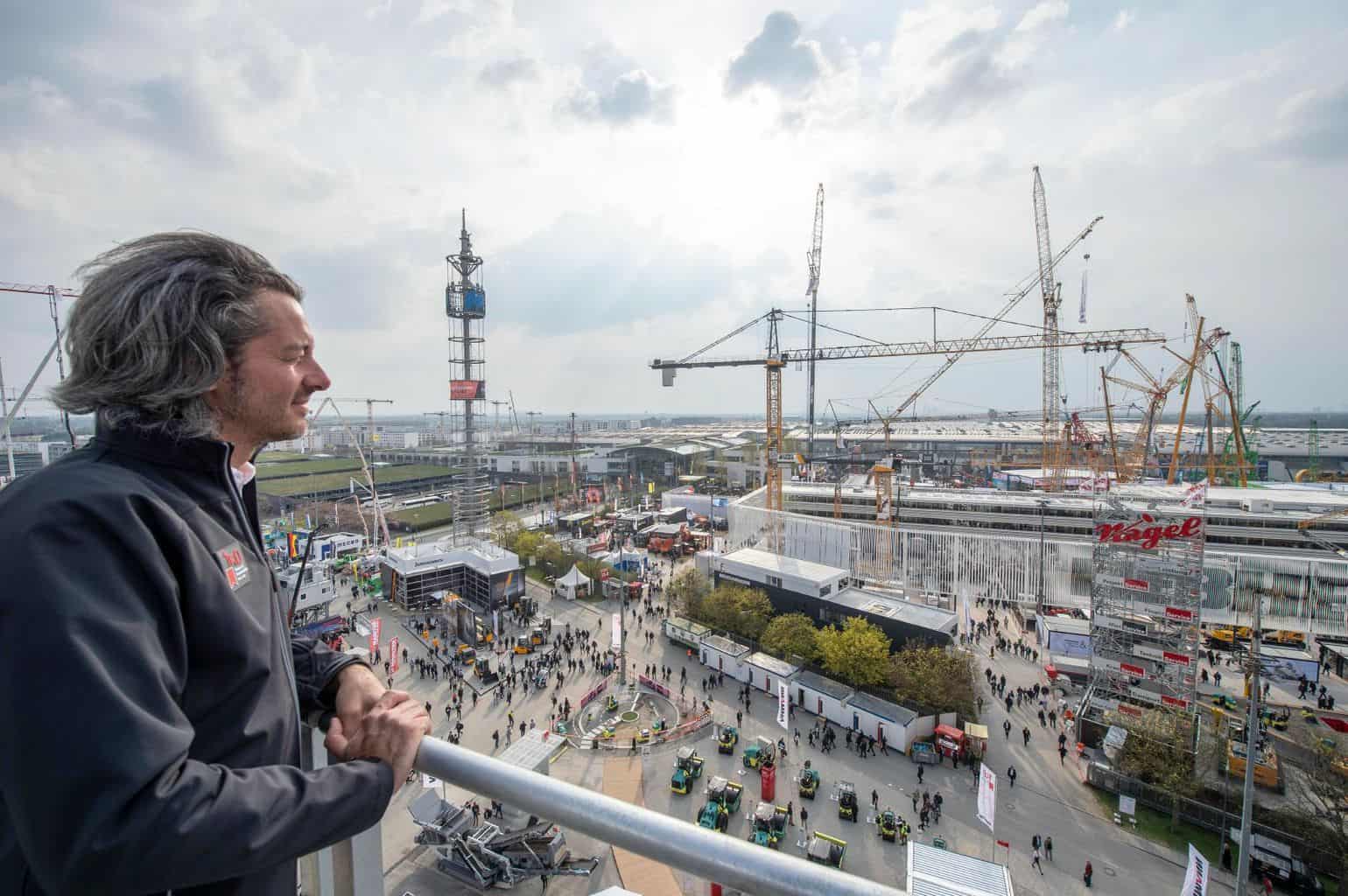 With this decision, exhibitors and visitors now have clarity and a secure planning basis, emphasises Klaus Dittrich, Chairman and CEO of Messe München: "The decision to postpone Bauma was not an easy one for us, of course. But we had to make it now, before the exhibitors start planning their participation in the trade show and make corresponding investments. Unfortunately, despite the vaccination campaign that has been launched around the world, it is not yet possible to predict when the pandemic will be largely under control and unlimited worldwide travel will be possible again. This makes participation difficult to plan and calculate for both exhibitors and visitors. Under these circumstances, we would not have been able to fulfil our central promise that Bauma, the world's leading trade fair, represents the entire spectrum of the industry and generate international reach like no other comparable event. After all, Bauma's last edition welcomed participants from over 200 countries around the world. Hence, the decision is consistent and logical."
This is an additional disappointment for the hugely important Bauma fair following recent announcements that both Volvo Construction Equipment and JCB were not planning to exhibit at the show.