Thousands of brands from across the globe descended on Munich, Germany, for the world's biggest construction trade fair in April. This year Bauma, now 65-years-old, attracted a some 620,000 attendees, representing the industry in no less than 200 countries, giving stand-out exhibitors a chance to impress delegates from almost every nation on the planet.
As per usual, the scaffold and access industry had its own dedicated area, which offered an insight into the present and— perhaps most importantly— the future of this sector. There were some impressive systems, products and materials on display, from brands such as Switzerland's AMMANN Group, which celebrated its 150th anniversary during the expo, to China's Sany Group and LiuGong, making any attempt to succinctly summarise the best of the best rather difficult.
But we're always up for a challenge, and when you have something as unique and groundbreaking as Nordic Platform's range of scaffolding accessories the job of choosing what to write about becomes a little easier. The Danish company specialises in making products from recycled fishing nets salvaged from the world's seas. Given oceanic pollution is one of the gravest causes for concern in the battle to save the planet, with nets responsible for killing countless fish and marine life, the idea couldn't be more welcome.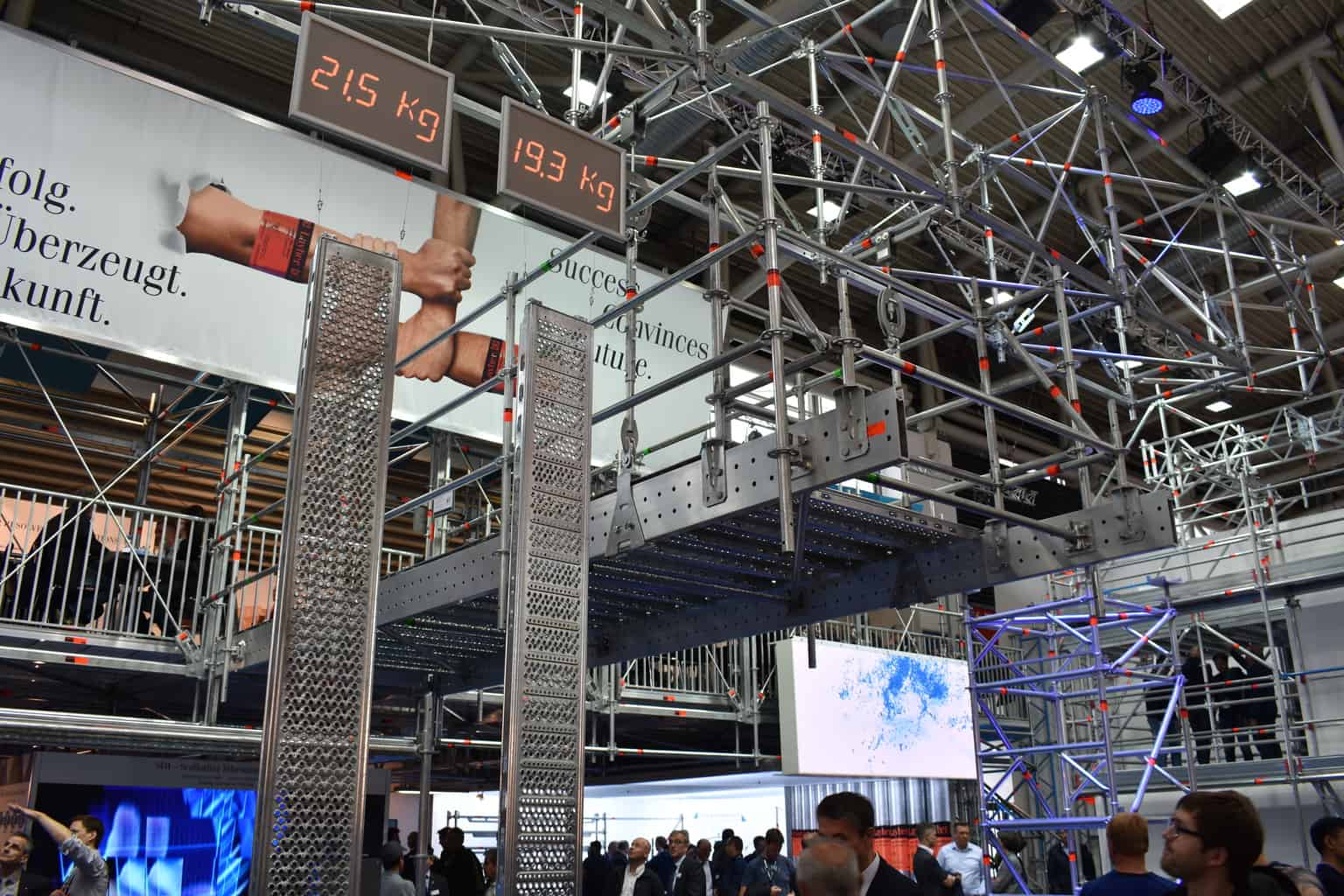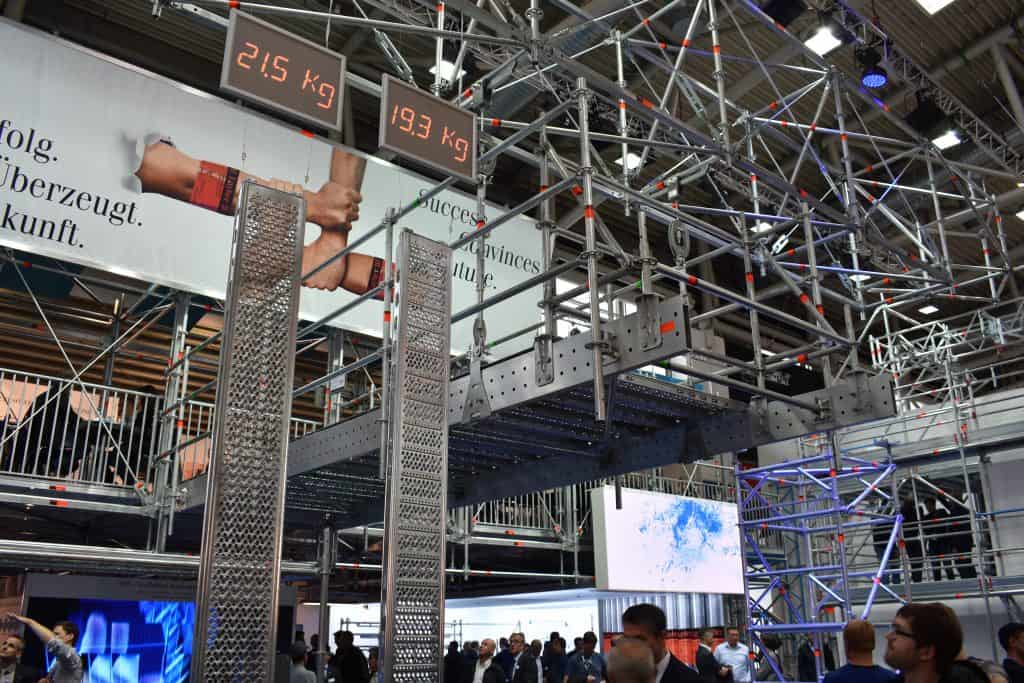 "We use discarded fishing nets as the main sources— depending on the final product we add stabilisation, UV-protection and so forth to meet the demands of the final products. These materials become part of our Airsteps Ocean products, which include fall protection, spacefillers, support plates, safety clips, toeboard clips and safety caps," Nordic Platform's Per Mose Jakobsen says, going on to explain that – to his knowledge – the firm's approach is unique within the industry.
"Plastic is brilliant for recycling as it saves approximately 2 kg co/kg plastic that is recycled compared to virgin materials. In the case of discarded fishing nets it is even more beneficial as there are huge volumes of plastic removed for the oceans," he continues. "Also all products in plastic we are taking to the market we ensure are able to be re-used, re-furbished and recycled themselves, so they are part of a circular economy."
Equally revolutionary is the new LayPLAN system from German giant Layher. This software is impressively powerful, allowing companies to visualise solutions to complex projects in greater detail than ever before. Two core versions are available, LayPLAN Classic and LayPLAN CAD. The former modules for Allround Scaffolding and SpeedyScaff, automating the planning of standardised scaffolding structures. It provides real-time material lists, automatically renders 2D drawings and can export to LayPLAN CAD, which plugs-in to Autodesk AutoCAD and is made for incredibly complex work. 

From realising the bigger picture to far smaller details, we were also really impressed with the Controlock – a product that could make a huge difference despite being something that many people, particularly those outside the industry, probably wouldn't even notice. Put simply, this is a new magnetic scaffold tie system, the first of its kind on the market. Using this could save money on buying additional locking equipment, alongside assembly time.
"The reason that magnetic anchoring of scaffolds was not possible before is that it wasn't safe enough. A traditional magnet was a kind of black box in terms of strength. It was not possible to determine the strength of a magnet on a certain spot," says Edwin van der Heide of McNetiq, the company behind this potential game-changer.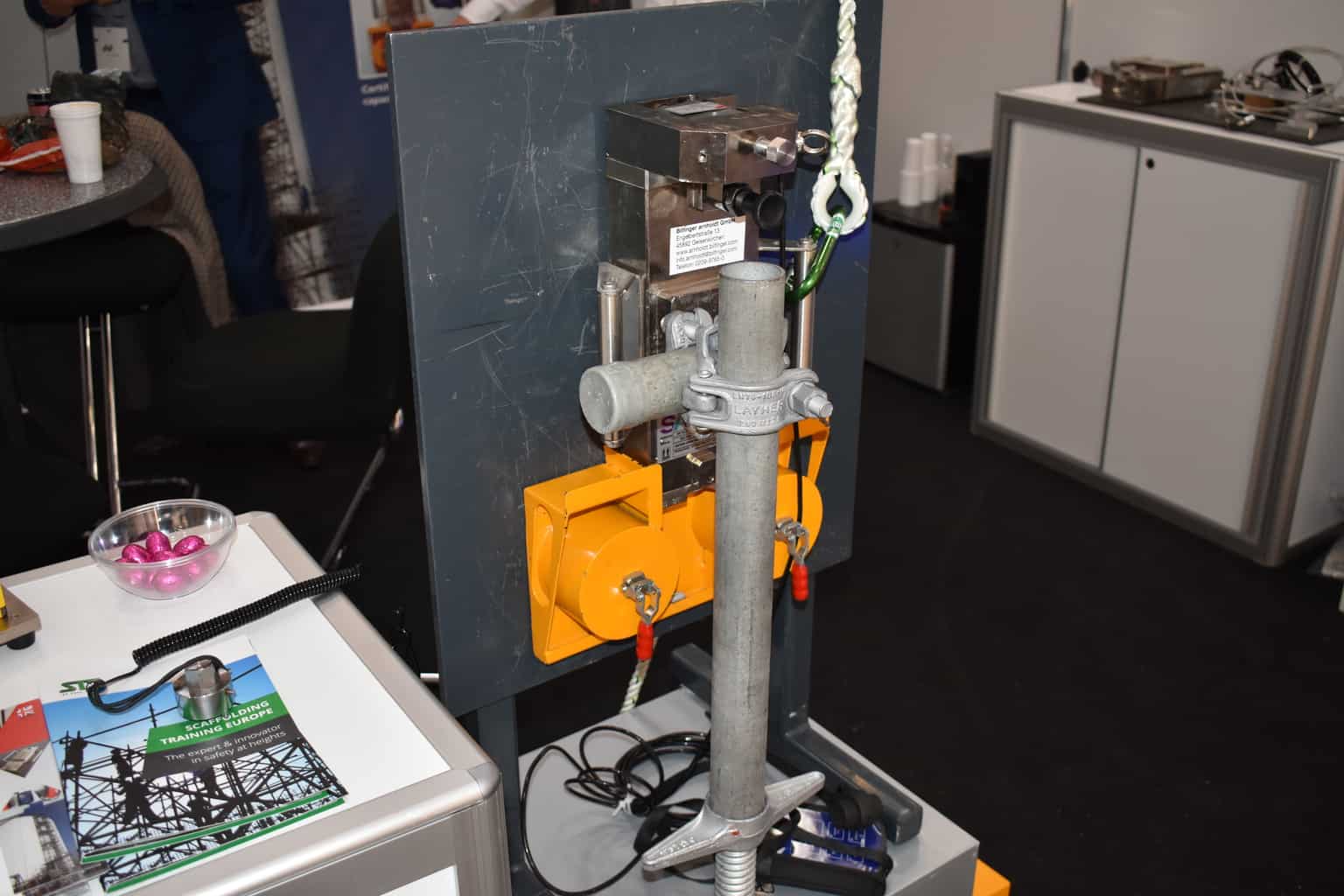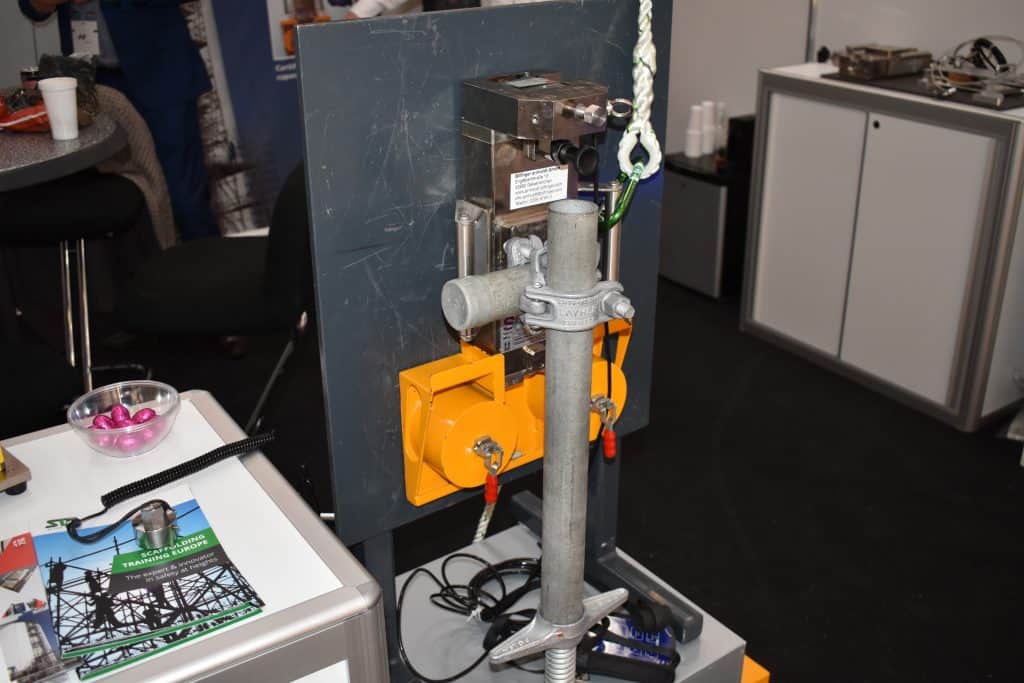 "A magnet is designed for a certain force but the specifics of the location influence the way a magnet can be burd— the force we can put on the magnet. The thickness of the steel plate, paint or rust all influence the strength of the magnet," he continues.
"Our patented Controlock technology solved this problem: a Controlock magnet can be measured on every spot. Testing and defining the sliding and pulling force is vital to anchor in a safe way. Because it is possible to measure the strength of the magnet in a secure way our system is certified by Dekra and Lloyds Registered."
BRAND SAFWAY's QuikDeck was also pulling in huge crowds, and not without good reason. The Suspended Access System is designed for rapid assembly, providing a versatile and safe solution to accessing hard-to-reach areas of off-shore structures – from bridges to oil rigs. This means a potential cost-saving on projects including painting and maintenance, installation and even new construction, increasing efficiency and therefore lowering completion timeframes.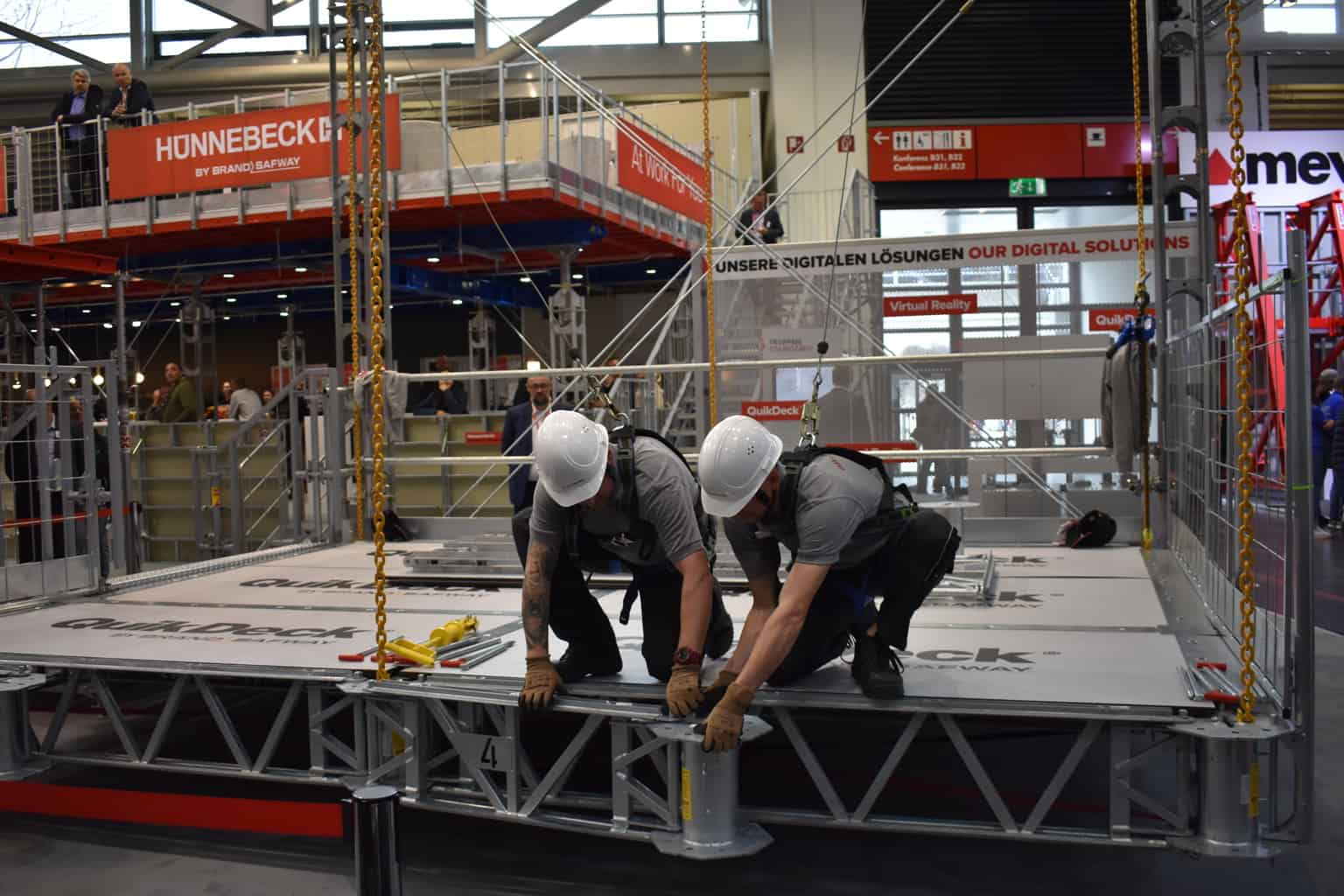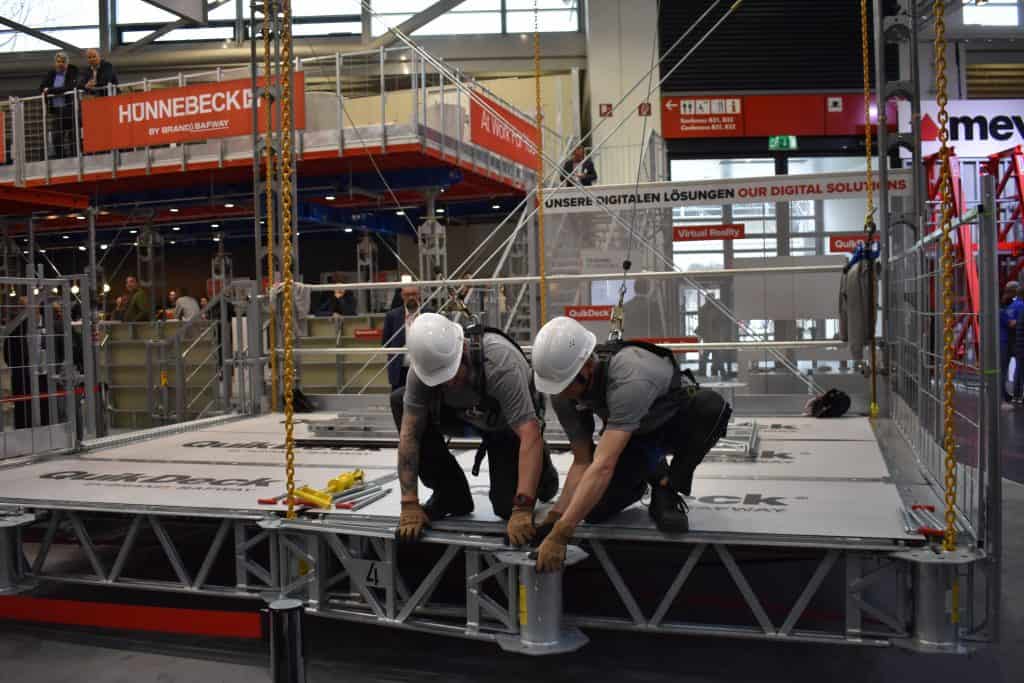 Taking all this into consideration, it's not hard to understand why Munich 2019 is being heralded as the most-successful Bauma in the event's illustrious history. The fascinating products on display – which we've only really scratched the surface on – and exceptional networking and sales opportunities surpassed previous editions, re-affirming the expo's place in the list of must-attend dates in the industry calendar. Not that we really needed reminding. 
This article was first published in ScaffMag Issue 6