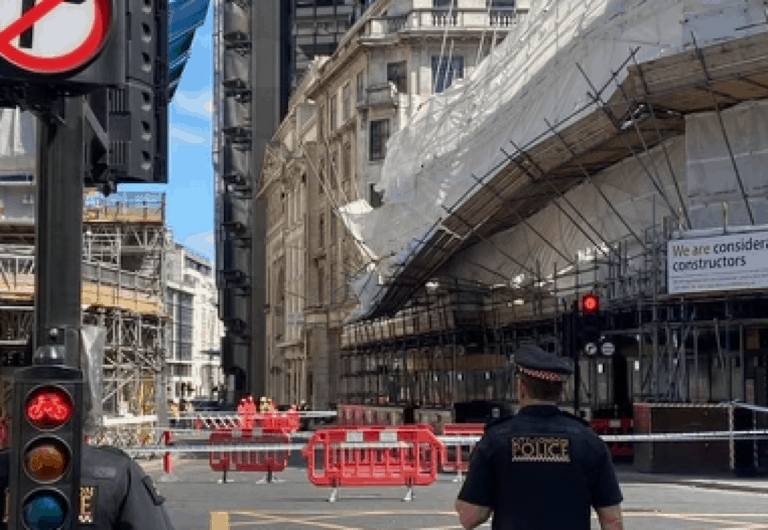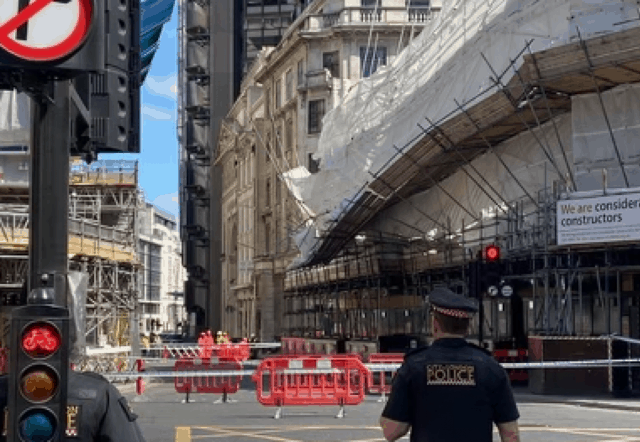 An investigation is underway after a demolition incident on Sunday brought down scaffolding on a major site in the City of London.
Emergency services closed down roads around 1 Leadenhall Street following the incident on Sunday afternoon.
The site is the home of the seven-story Leadenhall Court Building that is currently being demolished by Erith to pave the way for a new 36-story tower.
Scaffmag understands that the building behind the scaffold collapsed over two floors partially bringing down the external scaffold.
GKR Scaffolding is providing specialist access for the project. A spokesperson from GKR told Scaffmag: "On the record we can only say that we can't comment on the cause of the incident whilst our client is investigating. However, I can categorically confirm that the incident was not the result of a scaffold collapse.
The integrity of the scaffold was not compromised to the extent that no scaffold materials fell from height, and the scaffold also effectively protected debris from the demolition from entering the public domain whilst containing the force of impact. 
The principal purpose of scaffolding on demolition projects is protection. The scaffolding at One Leadenhall did exactly this. We ensured that the impacted scaffolding was removed and made safe again by Sunday night."