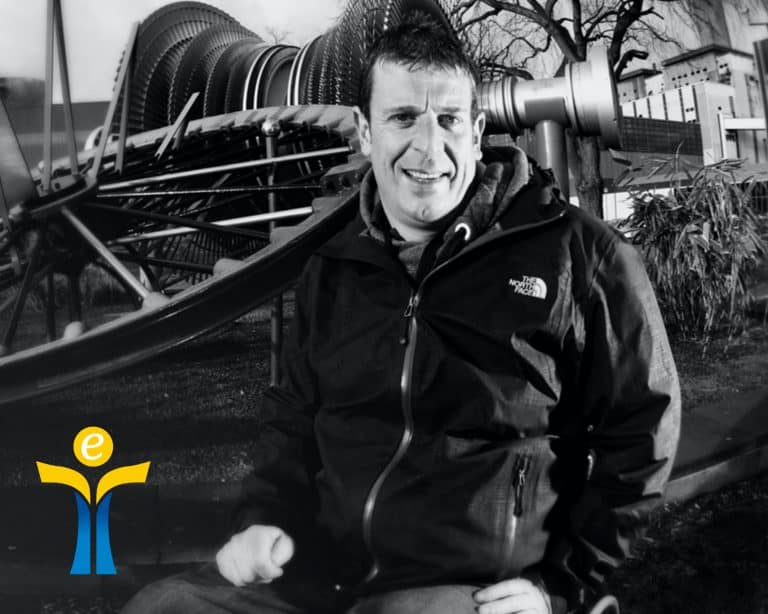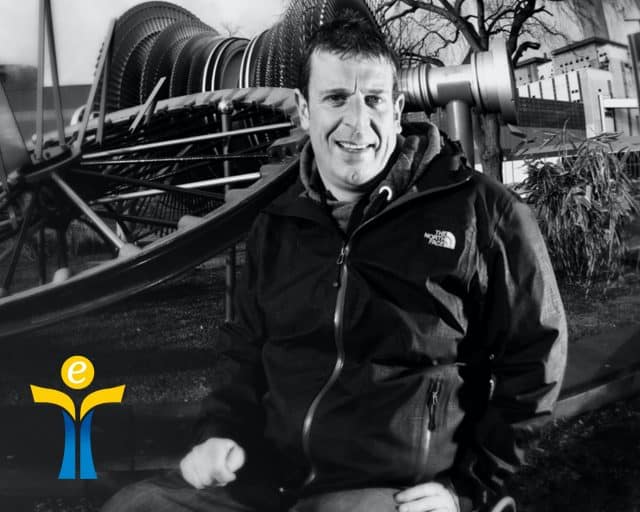 Safety awareness campaigner Jason Anker MBE has given his support to the E-Colors Personality Diversity Indicator (PDI), saying that it could help prevent avoidable accidents on construction sites.
Anker, who was paralysed from the waist down following an avoidable fall from height at the age of 24, recently used the personality profiling tool after being introduced to it by health and safety consultancy Hillmont Associates.
The UK-based firm was the first in the country to become a licensed practitioner of the E-Colors PDI system. It was developed in 2004 by specialist coaching firm Equilibria, which was founded in Singapore by four individuals from the oil and gas industry, and uses a questionnaire to determine a person's personality traits.
Each personality type is identified by a combination of colours; red 'Doer', yellow 'Socialiser', green 'Thinker' and blue 'Relator', which helps to improve self-awareness so that people can react differently in specific situations.
Jason Anker MBE, said, "From my experience I believe E-Colors has the capability to improve safety on construction sites.
"Could I or my workmates have acted differently on the day of my accident, having known our E-Colors? It is possible. It's an incredible tool and I look forward to seeing it implemented through UK organisations, to help people understand themselves and others and to save lives."
Speaking about his own experience with the tool, the construction industry speaker said, "After completing the PDI my E-Colors are Yellow/Blue – 'The Relating Socialiser'. The information I received in the Premium Report was so accurate. The subsequent awareness and training sessions I have had with Hillmont Associates have really helped me understand myself and how I interact with others."
According to Hillmont, the awareness obtained from incorporating the E-Colours PDI system is particularly beneficial to those working across multiple sites, contracts and in hazardous environments.
It said, "Understanding how colleagues might respond in critical circumstances can allow them to improve how they work together, which in turn can significantly reduce the risk of accidents on site, resulting in reduced downtime and more importantly, lives saved."
Mark Wilkinson (FInstLM / CMIOSH), Managing Director of Hillmont Associates, said, "It's amazing to get such a fantastic endorsement from Jason, who has many years' experience working in the construction sector with so many well-known companies."
"E-Colors is a tool for life, with it's simple and immediate application to help people not only understand themselves better, but those close to them, be it at work, or in their personal lives. It assists the development of skills and managing any potential limiters to effectively interact better with people on a daily basis.
"An increasing number of organisations, particularly those in the construction sector and high-risk industries, place a growing emphasis not only on health and safety, but also on creating a better culture. These companies recognise the substantial benefits E-Colors offers."
Hillmont Associates is delivering E-Colors Awareness Sessions and further training solutionsfor managing personnel and operations across a variety of industries including construction, aviation, energy and events. The company is also holding Public Awareness Events on Friday 21st May and Saturday 26th June https://hillmontassociates.com/e-colors-pdi.