From small and compact to intricate and large, there's a certain family company in the UK able to focus on their amazing scaffolding and rigging experience together, so millions can watch some of our biggest events on stage and television. Grahame Anderson has been zooming in to find out more.
Mention scaffolding to anyone and it's more than likely they'll think of those structures placed around buildings during a construction project. There is in fact much more to the craft than meets the eye for the layman especially. Just picture some big sporting events, special outside broadcasts, concerts or outside meetings, and the chances are you'll spot some kind of support rigging. And of course, all put together by highly skilled scaffolders with safety at the forefront.
As a family business, Focus Rigging has been doing just that for more than 13 years slowly diversifying along the way.
Managing Director Gary McMahon told me: "At Focus our team are highly experienced within the Media and Events industry with a combined knowledge of more than 200 years which allows us to have a refreshing and unique perspective on management, production and provisioning of temporary structure solutions to a highly demanding industry where safety, stringent time constraint and budget awareness are a priority.
"We will deliver any project on time and within budget, utilising our strategically placed depots in London, Manchester and Bristol enabling us to successfully service the U.K, Ireland and mainland Europe with ease."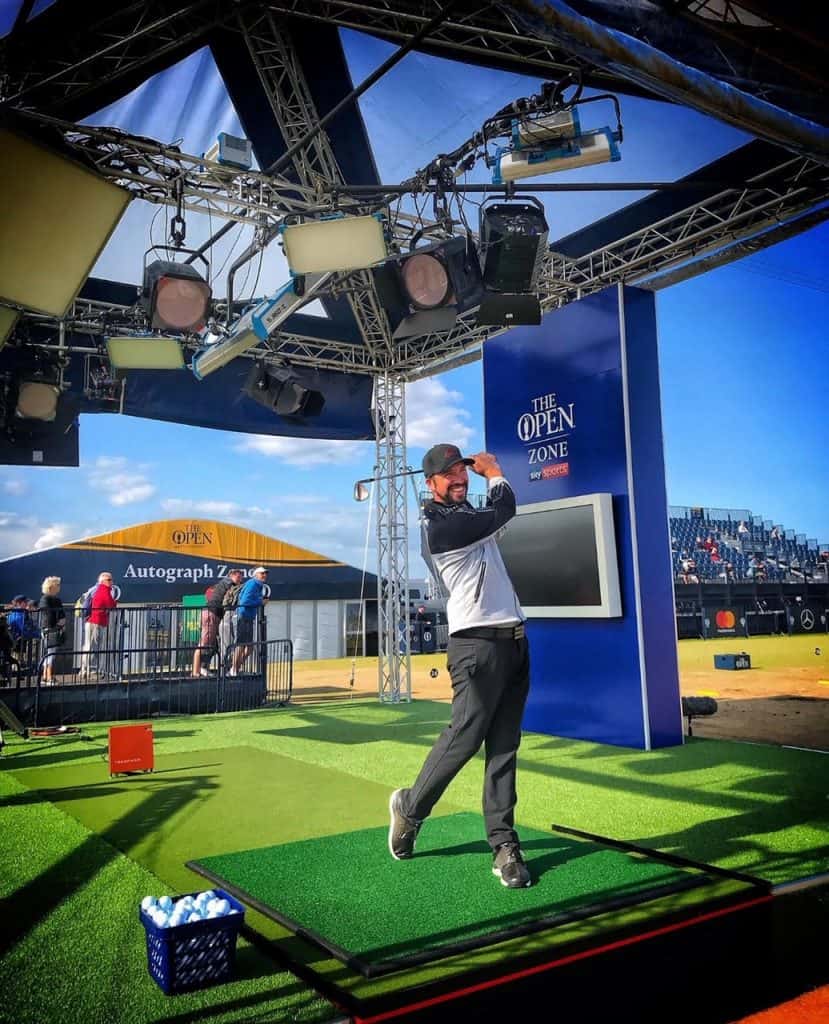 Focus Rigging are an impressive business with some major clients added to an already first-class CV. These include both ITV and the BBC, Sky Sports, The Jockey Club, BT, Amazon, Matchroom, Arsenal and Chelsea football clubs, Wimbledon, The Royal Albert Hall and both The Premier League and Football Association. All of this achieved through seven family members.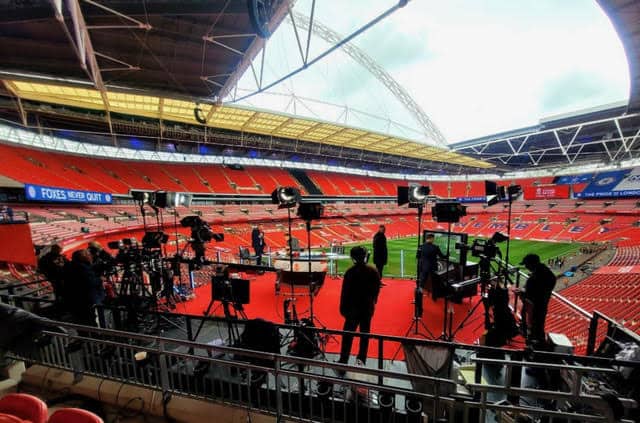 Owned by Gary and Andrew McMahon they began life primarily as a TV Scaffolding company – and yes, the industry plays a huge role in bringing all manner of outside broadcasts to the masses. Something we perhaps take for granted as Gary explained: "It's an important market and something we're immensely proud to be involved in. In fact, we now cover staging, trussing, bespoke carpentry and various fabrications. The projects we've been involved with have taken us all over Europe, working in France, Italy, Holland, Germany, Lithuania, Estonia, Slovenia, Sweden, Slovakia, Malta, The Czech Republic and Spain. We've a head Office in Hemel Hemstead and two smaller teams working from yards in both Bristol and Manchester.
"The wonderful thing is there's never a dull moment with plenty of variety to keep everyone fully animated. It really is a labour of love for us all. We love every moment of this job."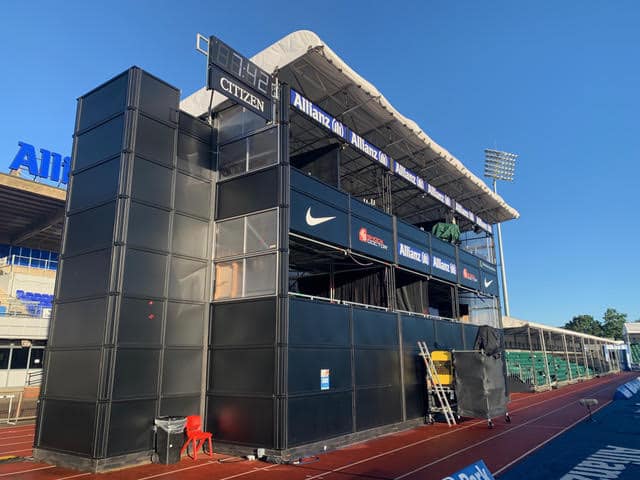 Focus provides a personal service to all clients from the initial phone call to the handover of the project. It helps of course to always deal with the same person who oversees every element of the job. It all means customers can rest assured they always have someone close at hand to rely on.
Each job is different so it's difficult to choose a stand-out event in the sense they are all of the highest quality. OR put it another way, Six Nations rugby matches to the FA Cup Final, long running tv dramas carrying amazing backdrops to major concerts, The Derby, international test cricket and much more. We think you'll get the picture. Just take a look at some of these social media comments to get a real flavour of the very essence of Focus Rigging:
"Top class job by the team at 'The Oval' today……Some amazing views of London as well as the cricket for @skysportscricket & @ctvob to capture."
"After 8 days of blood sweat & tears we have now left Windsor.
Immensely honoured to be part of another huge Royal event albeit a very sad & emotional occasion for the nation.
So very, very proud of the team who went above & beyond in challenging circumstances??#teamfocus."
"6m x 6m 'Presentation Platform' with bespoke glass balustrade installed today at @aintreeracecourse for the @thejockeyclub
"Looking forward to seeing all the presentations take place on this structure next week."
"Day 2 completed at Twickenham Stadium Studio Platform and Beauty Shot rig now all in place and handed over to the @itvsport & @telegenicob teams to work their magic @sixnationsrugby @englandrugby."
So the next time you see those pundits doing their stuff in what looks like a well-designed studio,  put a little focus on what it took to set everything up for your enjoyment. Chances are Focus Rigging will have played a part.
This article was first published in the ScaffMag Magazine Issue 13