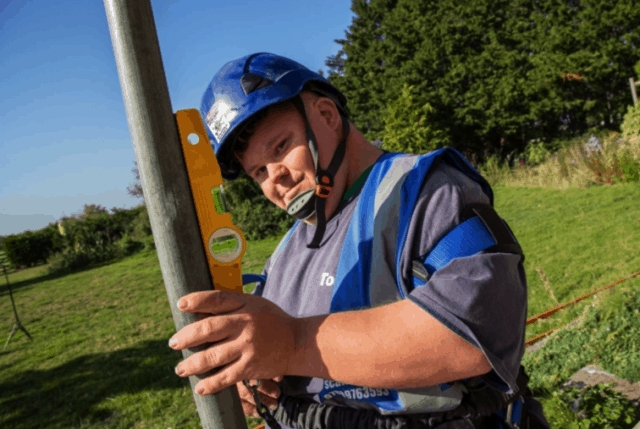 A budding scaffolder with Downs Syndrome has been named Achiever of the Year at the Constructing Excellence South West (CESW) Awards.
The awards were held at The Marriott City Centre Hotel in Bristol on 17 September are recognised across the South West built environment as the biggest and brightest celebration of best practice.
32-year-old Todd Scanlon who is currently striving to become a fully qualified scaffolder won the Achiever of the Year award in recognition for his excellent contribution to the South West Built Environment sector.
Scanlon who works for Coles Scaffolding Ltd in Swindon has been said to be a 'model employee, that is strong, dedicated and always on time. His boss Martyn Coles has been guiding Todd and championing him every step of the way since he started with the company three years ago.
However, Todd is no stranger to winning awards or the limelight, in 2019 Todd was awarded the accolade of Apprentice of the Year by On The Tools and has been featured in many TV interviews with mainstream media.
Speaking to Access Point about the award, Todd's boss Martyn Coles who accepted the award on his behalf explained that it came as a surprise: "We didn't know that Todd had been nominated, he was just invited down for the ceremony, which unfortunately he couldn't attend so I went instead.
I still didn't know anything about it, it wasn't until about two awards out that someone told me that I will be receiving the award on Todd's behalf."
Martyn Facetime called Todd so that he could be a part of the ceremony via his mobile phone.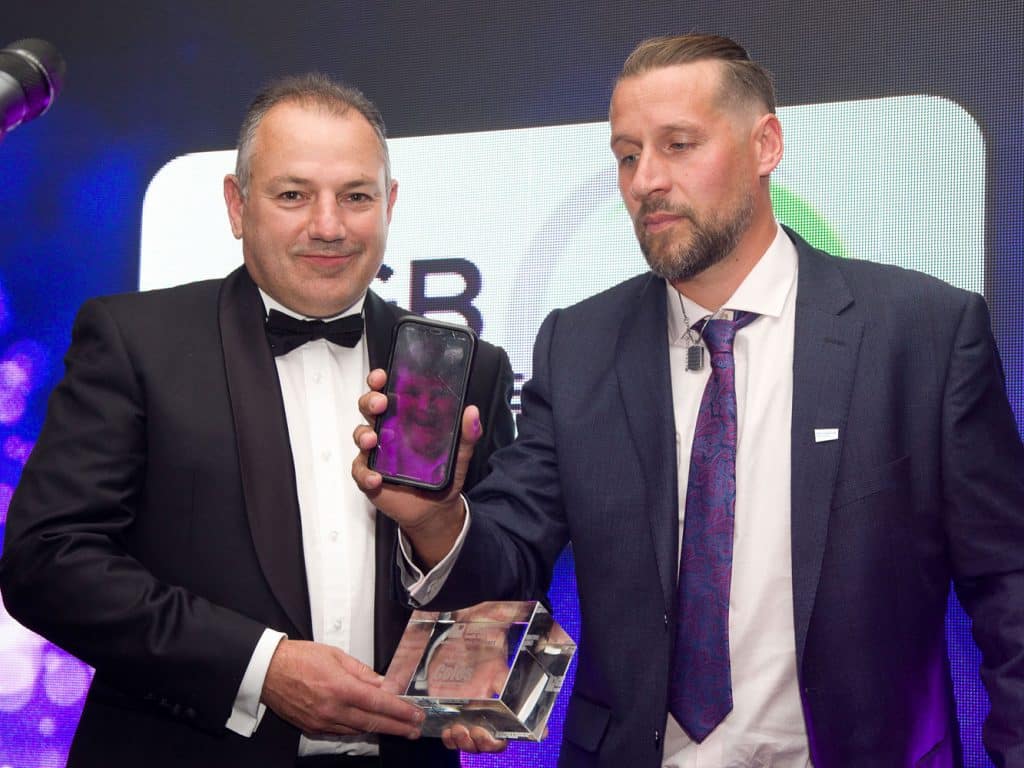 Martyn added: "It's great to see Todd getting recognition for his hard work by winning these awards. The next step is getting him proper recognition by getting him qualified, but at the moment we are struggling to get our foot in the door of the traditional routes."