The Altrad Group has agreed with Interserve on a deal to buy RMD Kwikform.
In a deal reportedly worth more than £140m, the French industrial services group has agreed to buy RMD Kwikform (RMDK) a global formwork, falsework and shoring solutions provider.
Owned by previously troubled Interserve, RMD Kwikform employs more than 1,300 people and has been involved in various stages of construction at HS2, Crossrail, Battersea Power Station and Hinkley point.
Scaffmag understands the sale of RMDK is part of the planned restructuring of the Group, which has also seen the sale of businesses including Interserve Healthcare to City & County Healthcare Group and Interserve Support Services to Mitie Group plc in 2020.
RMDK is headquartered in the West Midlands and employs over 1300 people around the world including in its core markets of the UK, India, Australia and the UAE.
Ran Oren, joint Chief Executive of Altrad Group said: "We are so excited to welcome RMDK to the Altrad family. We have watched and admired RMDK's specialist engineering skills and services for many years and strongly believe in its brand, client solutions and ability to return to growth. RMDK will enhance our portfolio of products, in line with our strategy of the geographic, sector and product diversification.
Altrad is well-financed with a strong balance sheet and the unwavering support of its stakeholders. We are able to provide investment to fuel the further growth of RMDK as part of a leading industrial group."
Altrad's latest acquisition deal comes just weeks after the group announced the agreement to buy the Hire & Sales division from Actavo. Previous acquisitions by Altrad include Cape (2017), Hertel (2015), Trad, BarOmix, Belle Group, Beaver 84, NSG, Generation and MTD.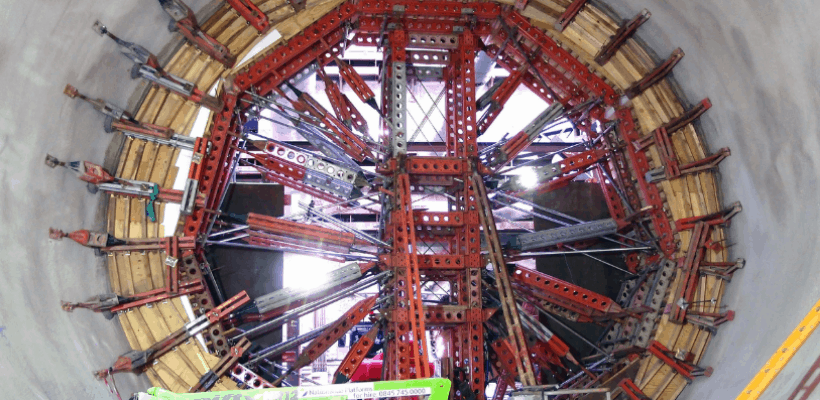 Alan Lovell, Chairman of Interserve Group Limited said: "The sale of RMDK to Altrad Group continues the significant progress we have made selling the constituent parts of Interserve Group to best realise value for our shareholders.
I have no doubt that RMDK will thrive as part of Altrad Group which will benefit both its staff and clients alike. I would like to thank all the team at RMDK for their outstanding contribution to the Group and wish them well for the future."