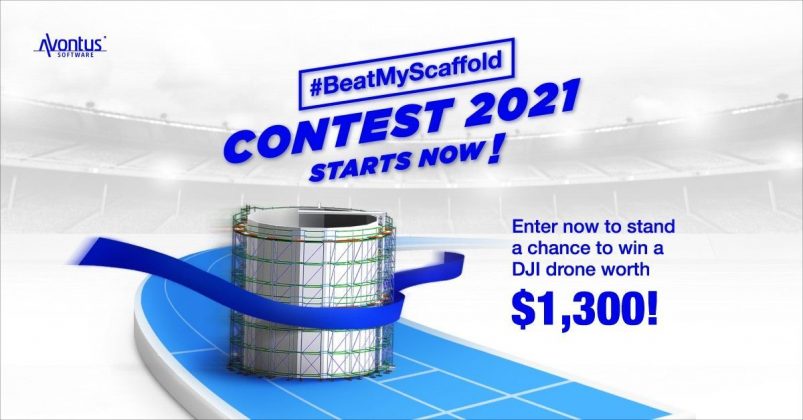 Scaffolding software company Avontus is bringing the popular scaffold design contest back for 2021.
Avontus Software is launching #BeatMyScaffold 2021, an industry-wide contest that showcases the best of 3D designs using Avontus Designer. The competition was last held in 2019, and they are bringing it back this year with more exciting prizes.
This year, participants will have a four-week period to gain votes. Avontus will share the leaderboard via its social media channels and email.
Participants with the top five most votes will move on to the judging round, where a panel of judges will decide the top three winners.
The first-place winner will walk away with a DJI FPV Combo – First-Person View Drone UAV Quadcopter with 4K Camera, while the second prize is a Samsung Gear 360 (2017 Edition) Real 360° 4K VR Camera, followed by the third-place prize of a Portable Weather Devices Kit (Lightning Detector & Anemometer).
The contest officially launches on October 25, 2021 and will run until November 28, 2021. Participants are encouraged to submit their entries via the official website within this time frame.
Winners will be announced and notified via email on December 3, 2021.
To enter the contest, simply visit the website and enter the relevant information, including your 3D scaffold design, company and project name.
As a bonus Avontus say, you can also submit a 3D video walkthrough or YouTube exported video, on-site AR video, and completed project photo.