The name's "Allround, Layher Allround."
The highly celebrated Royal Premiere of the new James Bond film at London's Royal Albert Hall marks one of the most exciting cinematic events in recent times.
Remarkably, It has also been a key focus for Layher's modular event system, the Letchworth based firm said today.
Layher's popular Allround scaffolding system helped to create the central red-carpet facility at the event and to deliver major project objectives.
"We installed the Layher system to create a structure for panels that provided both masking and branding opportunities, together with an LED screen support structure and an extensive frame to support lighting equipment," says James Mason, Managing Director at IPS, who brought their specialist event structure skills to the project for client Limited Edition Event Design.
"The use of concrete kentledge at key points enabled the structure to be free-standing – with even a traffic island, lamp posts and beacons incorporated into the layout."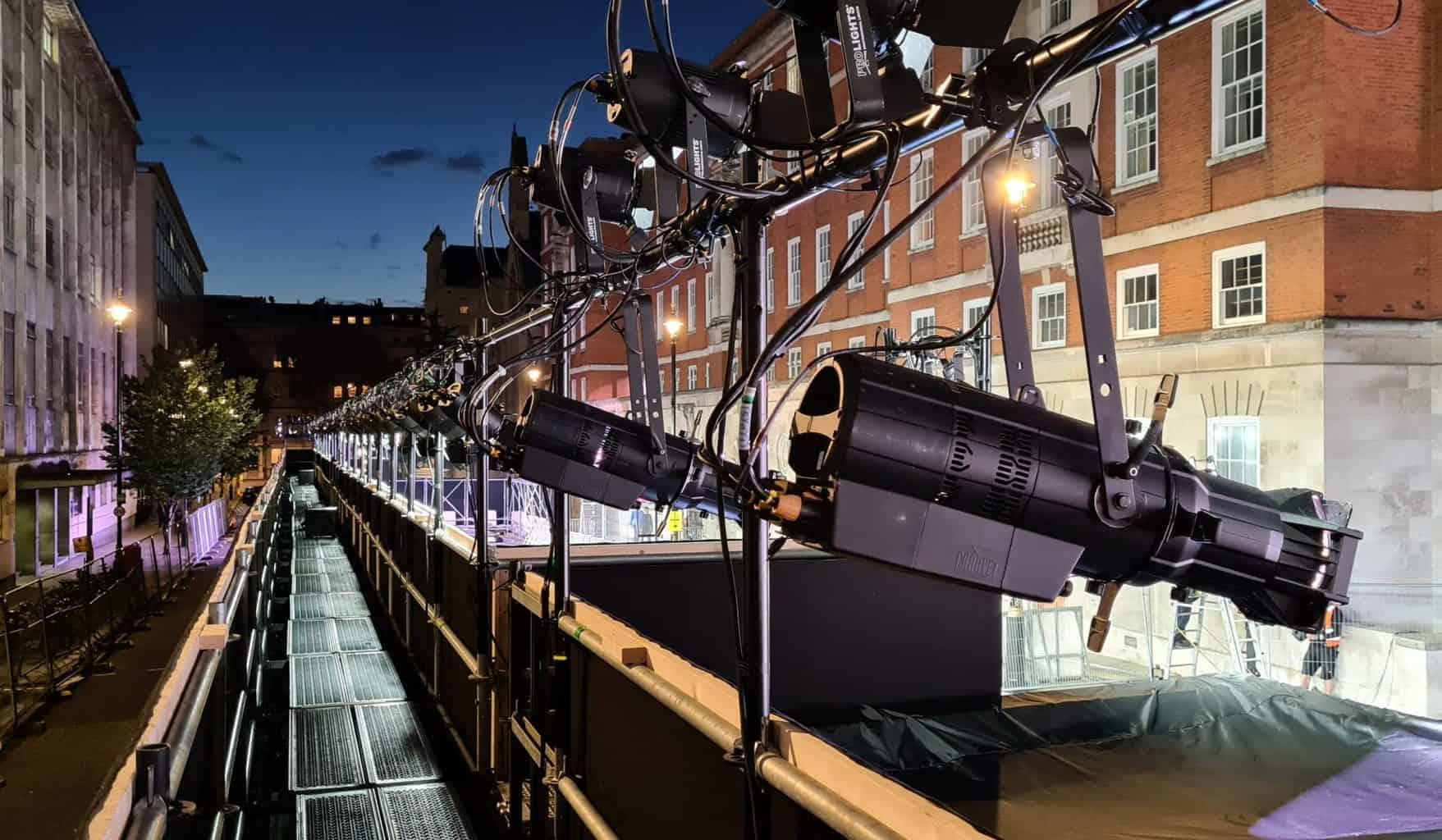 He points out that the lighting installations were fully accessible via clear walkways constructed using Layher's steel decks.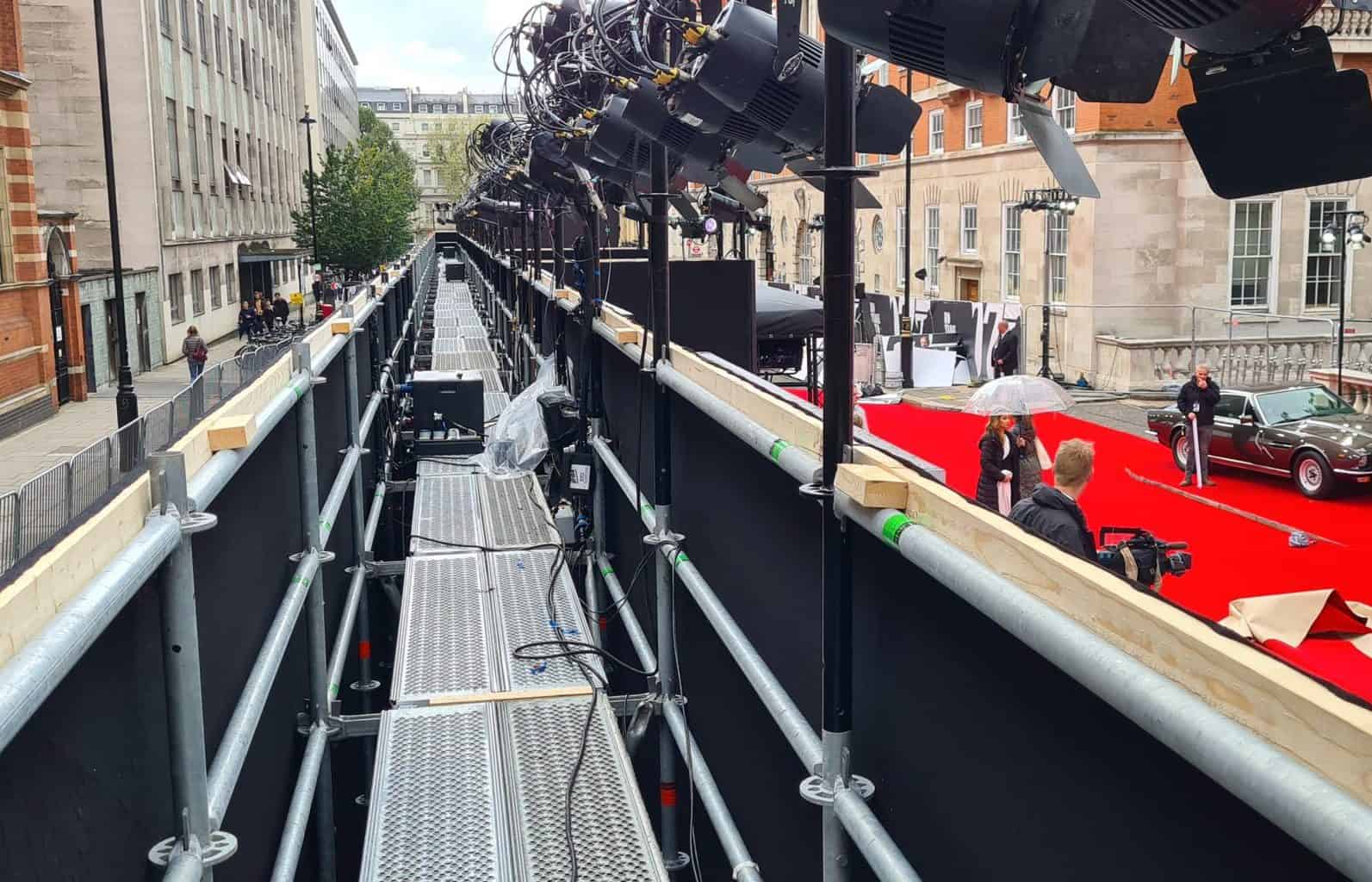 Limitations in terms of build time and road closures were two important considerations that had to be accommodated, both of which gained from the speed with which the Layher system was erected.
In-built rosette connections and a wide bay configuration minimised the handling needs while helping to optimise safety.  "The efficiency of the installation was significant and enabled us to meet the client's specific layout and performance needs," continues James Mason, "even down to black powder coating on visible steel elements to optimise the structure's appearance."
Sean Pike, Layher's UK Managing Director, was quick to endorse the comments from IPS.  "We are obviously very happy to have been able to work with IPS on this highly prestigious project and that our modular event system has helped to deliver clear customer objectives," he says.
"Everybody was delighted to see James Bond back on screen and the event at the Royal Albert Hall clearly helped to launch the new film in a highly dramatic and exciting way.  We are thrilled to have given it our support – in every sense."