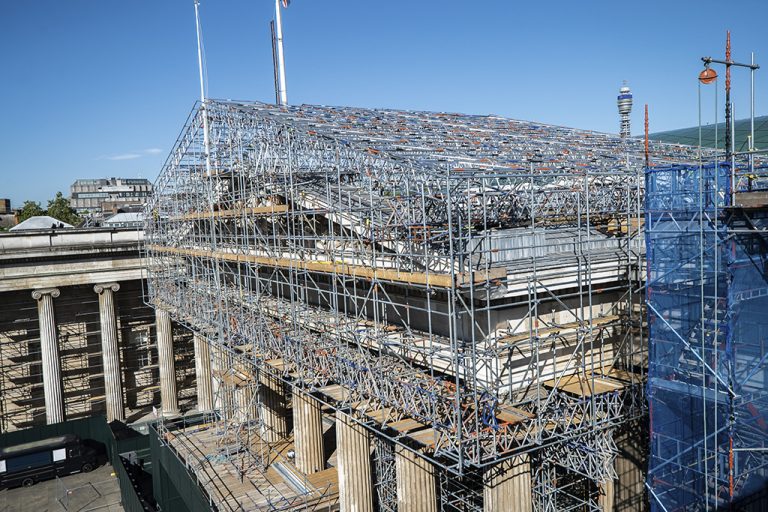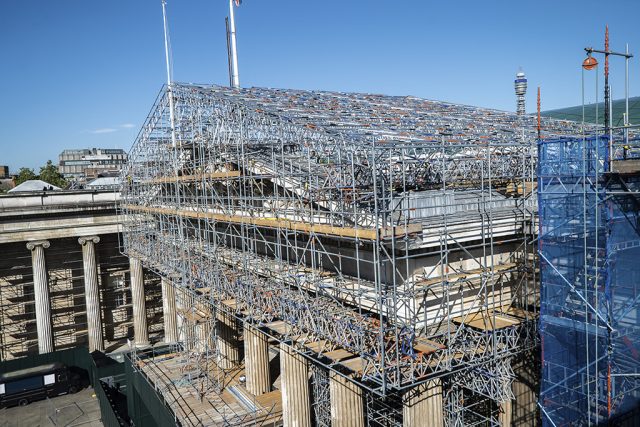 WELLMAX SCAFFOLDING has won Project of the Year at the Construction News Specialist Awards 2021 for its impressive work at the British Museum.
Chelmsford-based Wellmax Scaffolding scooped the award at the glitzy annual London event held yesterday (19 October 2021) by the Construction News.

Wellmax was awarded Project of the Year by a Specialist Contractor (subcontract up to £1m) for its work on the British Museum in central London.
The vital conservation project at the British Museum saw Wellmax provide numerous challenging access solutions for its client that set strict constraints in place.
Wellmax had to create a scaffolding structure that would not affect or disturb the building whilst at the same time reducing the visual impact of the scaffold as much as possible.
The company had to also achieve the same level of access whilst the Museum continued to remain open to the public.
Its client needed to install a new copper roof which meant a temporary roof scaffold was also needed, but the building could only bear weight in highly specific locations.
This led to solutions including the cantilevering of one elevation of the roof from the existing soffit scaffold and the installation of a temporary roof that was able to move up and down in high winds.
Finally, the client wanted to wrap the scaffold, to mask the construction work going on. WellMax supplied and installed a mesh, using a high-resolution digital image of its famous portico, to seamlessly match the building's facade.
The CN Specialists Awards judges said: "This was a unique project and were particularly taken by the drive to provide the best solution to the client, the museum and the public, enabling others to be able to do what was needed.
"This complex project was full of innovation, was delivered safely and is a project of which they are deservedly proud."