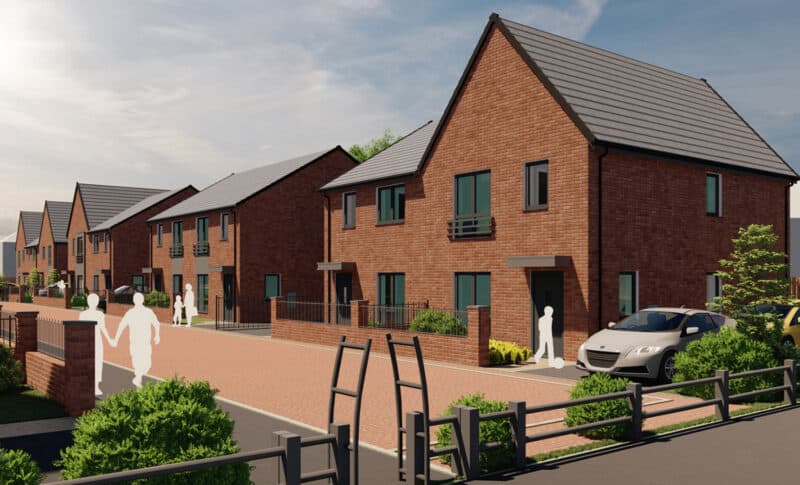 The fast-growing national brickwork, scaffolding and drywall business, Phoenix Brickwork continues its strong growth with a £2.4m project, delivering services to create over 170 homes for another new client.
The firm has begun work on a 6-acre development at Throstle Recreation Ground, Leeds as part of a £40m project for new client, Wates Construction Ltd., on behalf of Leeds City Council.
The large contract will take 73 weeks to complete and involve a team of over 30 in delivering more than 100 new homes, as well as a specialised 60-bed Extra Care Facility, all enhanced by the provision of new green space and sports pitches.
The development at Throstle Recreation Ground in Middleton will feature 100 two, three and four-bedroom homes, 60 apartments – complete with communal areas – a hair salon and roof garden and 17, one-bedroom fully wheelchair accessible bungalows.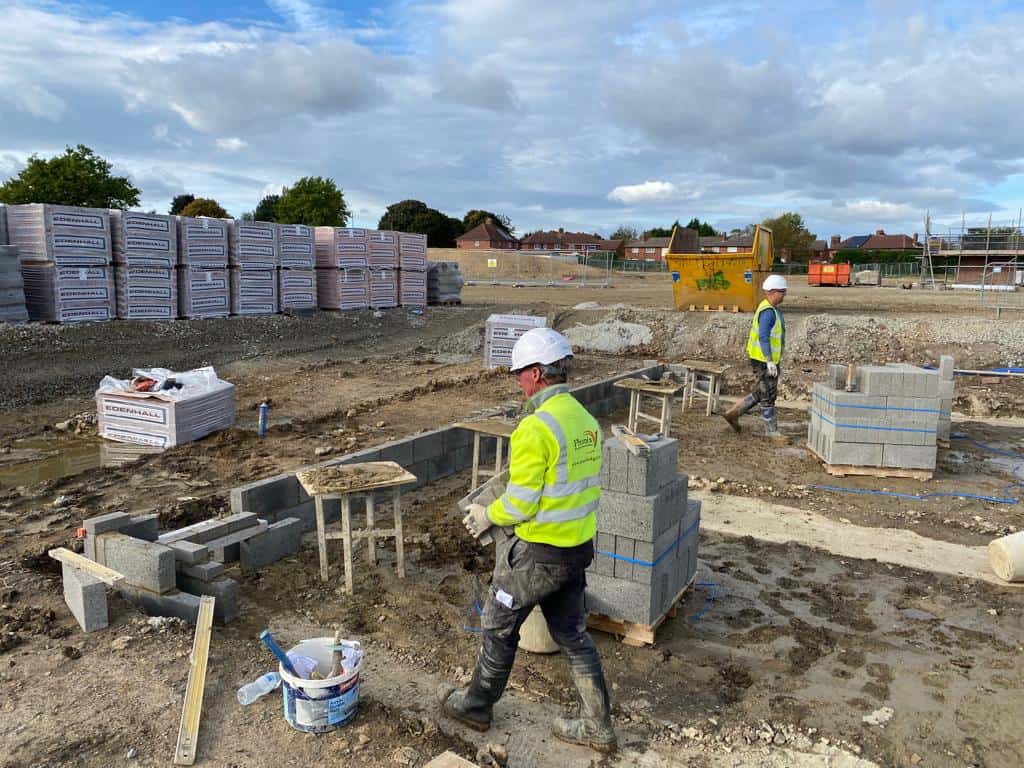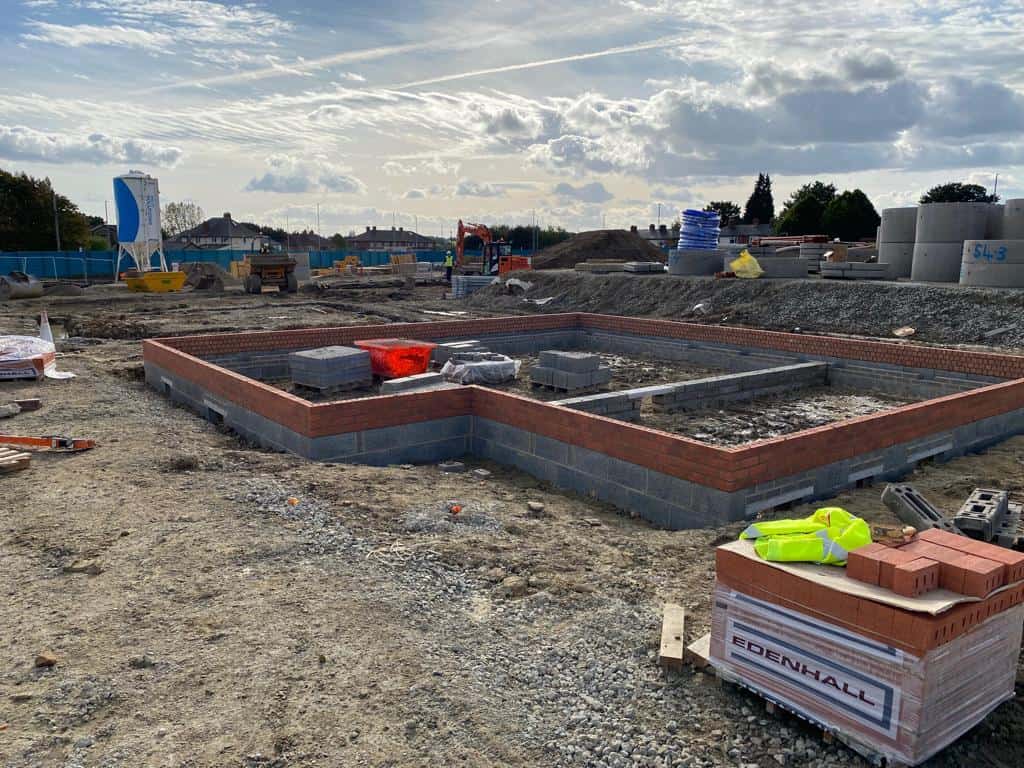 Operating nationally from its Derbyshire and Northamptonshire offices, Phoenix Brickwork is continuing its recent impressive growth, since taking on several key staff from the failed Irvine Whitlock earlier this year, and has recently celebrated a milestone, passing £20m in just its eleventh year of trading, as it expands further, both North and into the Southeast.
"It is a pleasure to be involved in this important project for Leeds City Council, developing our relationship with Wates Construction," said Christian Watson, Managing Director at Phoenix Brickwork.
"We are excited to have added them to the long list of new projects and clients we have won since we extended our reach right across the country. This project has created opportunity for local bricklayers and apprentices to join Phoenix whilst tackling the social housing shortage within the ever-growing city of Leeds."
Noel Ryan, Regional Contracts Manager at Phoenix Brickwork said: "This is an exciting but challenging project, and our team is already working well to stay on schedule. In addition, the project is creating dozens of new jobs locally, which is great news for both the local labour market and Phoenix Brickwork. I look forward to the development taking shape over the next few months."