The global scaffolding access solutions company has donated 150,000 SEK to the United Nations Refugee Agency to support Ukraine.
HAKI, known across the world from its original base in Sweden and with a site here in the UK have also released a statement reaching out to all those currently suffering in the most serious European crisis since the Second World War.
In doing so they've also sent out a powerful message across the industry with both operations, suppliers and transportation in mind, in the light of the Russian invasion.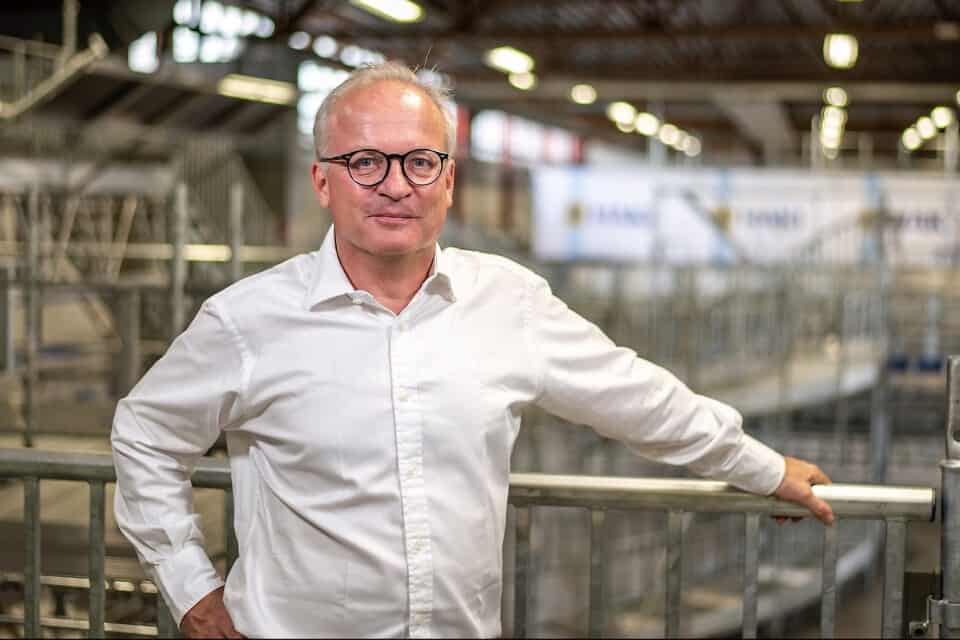 CEO Thomas Schuller exclusively revealed to us: "Russia's invasion of Ukraine and the humanitarian crisis in Europe has caused unspeakable suffering to innocent people with millions feeling its impact. We are very concerned about the situation in Ukraine and stand with the Ukrainian people and those around the world condemning the Russian invasion, and we support the global demands for peace.
"Supply chains globally, and especially in our industry were already in disarray because of the COVID-19 pandemic, resulting in massive shortages, disruptions and price inflation. The war and resulting sanctions have immediately put further strains on supply chains, prompting sky-rocketing energy prices, and even worse, fear of famine.
"HAKI have no direct operations in Ukraine or Russia, and we do not procure raw material from these countries. However, we do have operations and suppliers in neighbouring nations and we are in close contact with our partners, trying to fully grasp the direct consequence of the invasion.
"In the short-term HAKI has enough inventory to fulfil immediate needs and though we are looking for alternative suppliers, some disruption will be inevitable. At this point in time, it's impossible to predict how this will affect our business in the long-term.
"The war in Ukraine could drastically reshape the global transportation industry even more than the pandemic did. There will be an increased demand and limited supply that may result in goods being re-routed or having to use slower or more expensive modes of transportation.
"Due to the uncertain situation, we have decided not to update our annual price list as of 1 April this year. We will keep the temporary surcharge in place reserving the right to adjust this with short notice due to the crisis.
"We have made a donation of 150,000 SEK to UNHCR as a starting point, and the strong commitment and willingness to help people in need from all colleagues makes me proud as CEO.
"This will have long term consequences for humans and businesses and we are carefully monitoring the situation. I ask you to stay in close contact with your HAKI representative so that we together can try to find the best solution in these turbulent times."
For HAKI, sustainability is an integral part of their trans-global business. Always striving to provide safe and healthy working conditions, HAKI plays a key role in environmental progress and continues to strive to be a role model for high ethics and equality within the industry.
HAKI, the access solutions company, Today, in the UK, there remains not only a focus on the areas in which they operate, but also crucially in other areas where the company, as an industry leader, believes it can also have a positive impact.