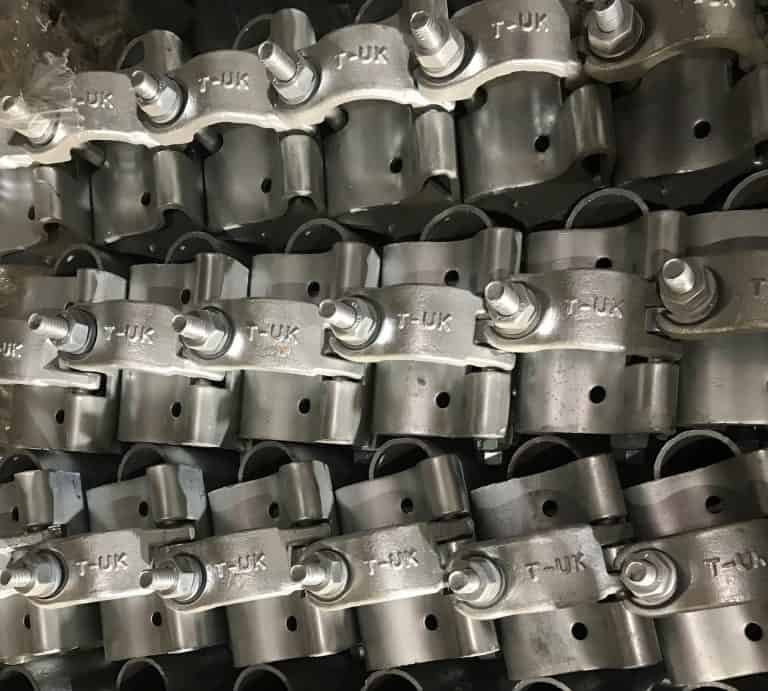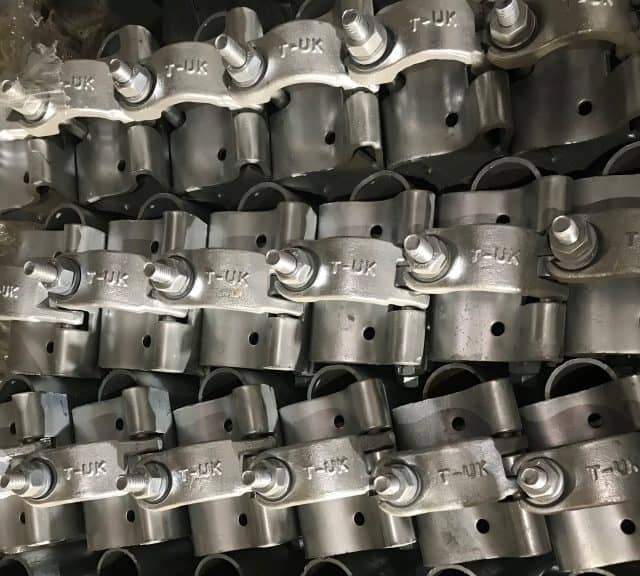 TRAD Group's TG20-compliant units allow contractors to partially systemise traditional tube and fitting structures.
TRAD UK is well-known for its innovative approach to scaffolding products, which are designed to help scaffolding contractors to work more safely whilst also saving time and money on projects.
This is certainly the case with its prefabricated transom units, which offer both safety improvements over traditional transoms, and time efficiencies in terms of labour needed on site. These transoms, used in conjunction with of traditional tube and fitting, in most instances allow contractors to leave out ledger-to-ledger bracing, allowing unimpeded access at platform level.
TRAD prefabricated transom units come in three types:
TRAD prefabricated TG20 compliant structural transom units (commonly known as Readylok Transoms)
TRAD prefabricated intermediate extending transom units with wedge fittings
TRAD prefabricated intermediate extending transom units
With no specific British or European Standard available for transoms, TRAD has ensured that these products are approved under the NASC TG20 requirements and comply with the NASC Product Code of Practice audit process standards, verified by an independent auditor.
For the intermediate transoms, which are not covered by NASC TG20 requirements, TRAD UK has also engaged a rigorous testing and validation regime, using an independent Test House with all results verified by an independent Chartered Consulting Engineer, giving scaffolding contractors and the end-user confidence in the quality and safety aspects of these critical components.
Key benefits of TRAD's transom units include:
Strength –TG20 compliant, the structural transom units are typically stronger and more robust than traditional transoms fixed with couplers.
Speed – the integrated fittings allow for faster and simpler connections, saving time on site.
Compatibility – transoms can be used in conjunction with traditional tube, fittings and boards, giving contractors complete flexibility.
Cost savings – the lack of loose components, coupled with the protective zinc coating make the transoms easy to use and exceptionally cost effective. Investing in these transoms gives contractors flexibility without having to invest in a full system scaffold.
TRAD's prefabricated transom units are available for sale or hire from its depots around the UK: London, Andover, Birmingham, Manchester, Leeds and Glasgow.