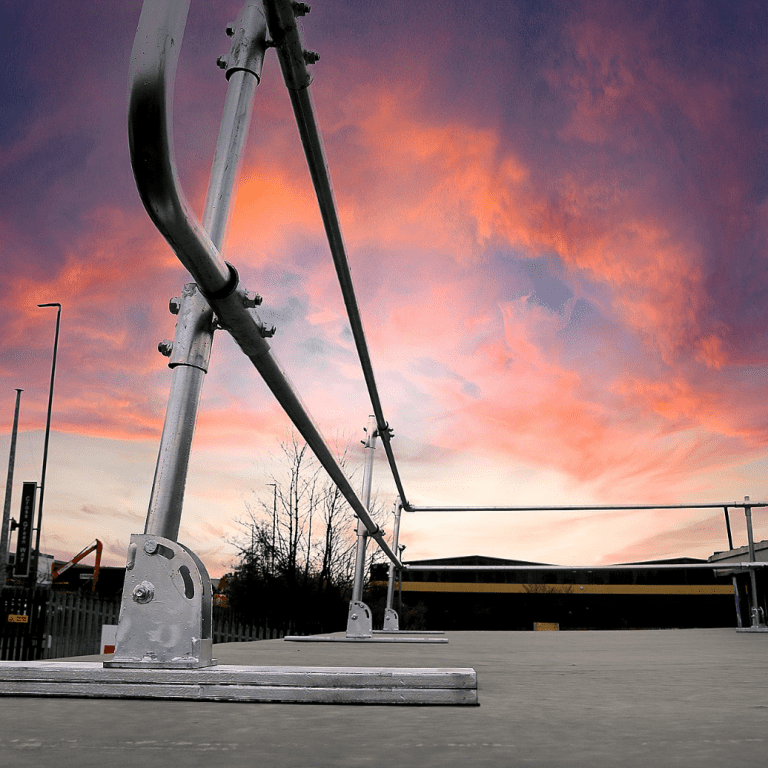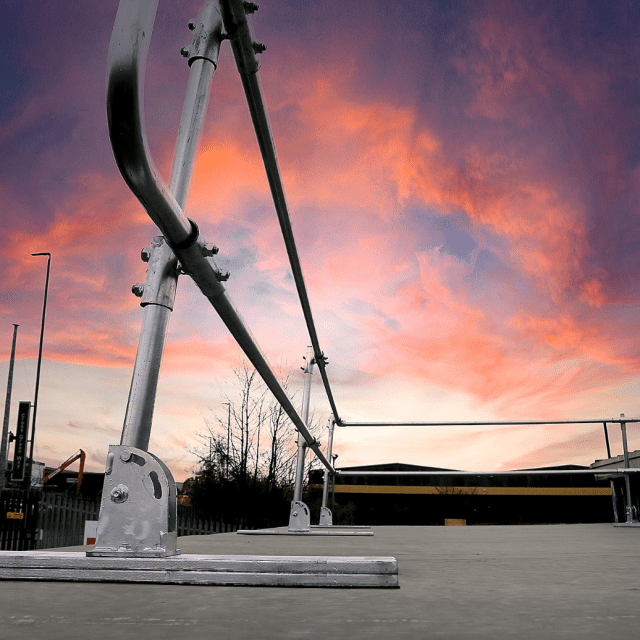 TRAD UK has launched a new product that offers complete flexibility for both temporary and permanent roof edge protection.
TRAD UK, part of the TRAD Group, has launched its latest innovation – the All-in-One EdgeGuard system. Building on the popularity of its long-standing EdgeGuard product, the new all-in-one has been designed to meet both British and European Standards that offers an easier, safer and smarter way to protect roof edges up to a pitch of 10°.
This new patent-pending product offers a range of features:
Meets BS EN 13374:2018 Class A and the new BS 13700:2021, making it the leading choice for all project site, whether it be for temporary or permanent installation, or both.
Lightweight modular components that are easy to install.
No specialist tools are required.
Improved safety with low-profile feet and non-slip rubber mat.
Free-standing, folding or fixed options.
Minimal training is required to install.
"Designed by our in-house product development and innovation team, the All-in-One EdgeGuard is a fantastic example of TRAD's creativity at work," says Alan Slater, Head of Technical and Product Support at TRAD UK.
"Our design department delivers really imaginative solutions that meet not just the health and safety standards required, but our customers' demands, helping them to be more time and cost efficient on site."
As an example of this, the All-in-One EdgeGuard can be switched from a temporary installation to a permanent one with just a few adjustments. So installers can now fit temporary roof edge protection during a new build, and then change it to a safe, permanent edge protection quickly and easily, without the costs of taking one full system down and installing another.
"We believe TRAD UK is the first company to come to the UK market with such an adaptable solution," says Alex Ackers, TRAD UK Regional Manager and Innovations PU leader.
"We find that, across our product design work, whether it is driven by updated standards, by customer demand, or by seeing gaps in the market, our in-house team has the experience and imagination to create products for the industry by the industry. That means we always have something new to offer, with more in the pipeline, and the All-in-One EdgeGuard is a great example of this."
The new All-in-One EdgeGuard is available now for sale or hire nationwide across all TRAD UK depots, with sale basis finance solutions available through the company's business finance partner, Approved Business Finance.