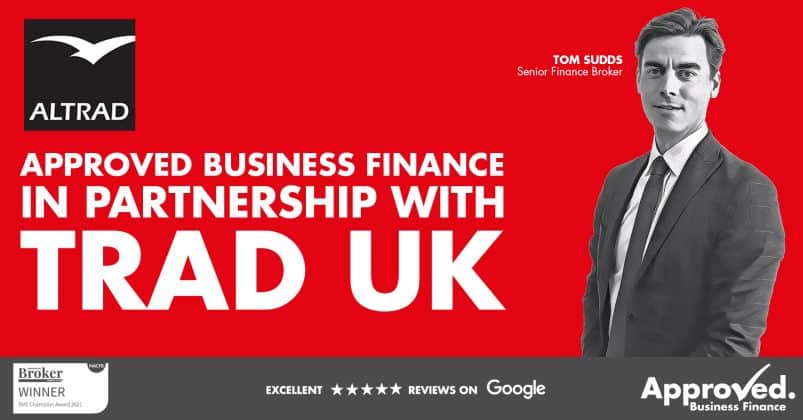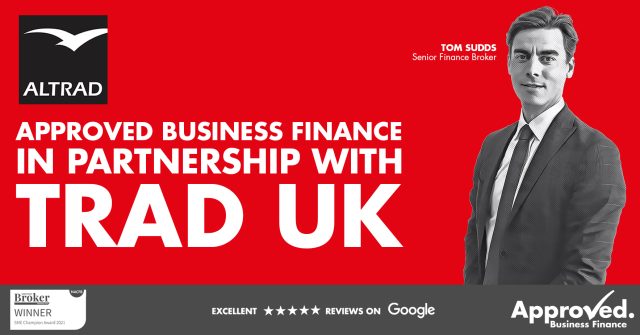 The exclusive partnership will enable TRAD UK customers to directly access Approved Business Finances market leading funding solutions.
TRAD UK one of the UK's leading scaffolding and access companies, has announced a new exclusive partnership with Approved Business Finance ('Approved') to accelerate the access to their scaffolding equipment through bespoke finance products.
Trad UK, part of the global Altrad Group, and Approved Business Finance, one of the fastest-growing finance brokerages in the UK, will bring their collective expertise and products to market.
TRAD is one of the UK's leading scaffolding and safety product supply companies. Their innovative approach to scaffolding and safety systems means they can offer leading technology that allows contractors to work safely at height and across all project types.
With a UK-wide network of depots, their highly trained and knowledgeable team have the experience to offer comprehensive advice and technical expertise, rendering TRAD as the go-to scaffold supply company for businesses of all sizes.
TRAD were keen to partner with Approved, a finance broker with clear links to the scaffolding sector and an impressive track record in securing funding for many mutual clients.
"When TRAD sought to offer a financial solution to market, we needed a partner that would listen and make recommendations that made sense for our business. We have been delighted with the Approved Finance team's approach and are looking forward to building a successful partnership together. Having the option of finance available for our clients to help aid their growth through the purchase of materials while also helping us to grow our client base should prove to be a real positive for our company," said Colin Dobson, TRAD UK M.D.
Since its inception, Approved – awarded SME Champions 2021 by the NACFB, has facilitated over £200M of business finance and helped nearly 2,000 clients. They have utilised a lender framework where scaffolding firms can draw on the knowledge and resources of a UK leading brokerage that can source best in class finance products.
Approved has been working to further establish themselves as the go-to finance broker within scaffolding, being members of the Scaffolding Association for the past two years and reaching a wider audience with outlets such as ScaffMag.
Rory Dunn, Joint Managing Director of Approved Business Finance added, "This strategic partnership with TRAD is an exciting development for the construction division of Approved Finance and shows our flexibility in funding less traditional asset classes for SMEs throughout the UK. We couldn't be more pleased to be working alongside one of the UK's leading scaffolding equipment suppliers and we look forward to seeing the partnership flourish."
Tom Sudds, Senior Finance Broker at Approved, will be spearheading the account, "Having worked with TRAD on a consistent basis for several years with numerous mutual clients, I'm extremely excited to be working alongside them in an official capacity. I look forward to helping scaffolding firms across the UK secure the funding they need to grow."
Today's announcement builds on Approved's pioneering work to provide accessible finance solutions to SMEs – and specifically scaffolding firms, with the aim of making finance the preferred purchasing option for businesses nationwide.
For more information about Approved Business Finance visit: www.approvedbusinessfinance.co.uk