London based GKR Scaffolding are trialling high-quality sustainable workwear and on a major HS2 project.
As part of its drive to be a more sustainable business GKR operatives and management working on the Euston Station Redevelopment for HS2 are wearing workwear made from recycled materials.
The ECOVIS products supplied for the HS2 orange reflective workwear (shown above) are derived from clothing and follows a process that converts the material to polyester fabric that complies with ISO 20471.
GKR say the Earthpro range is also being used that is made from a majority of recycled materials such as polyester with the range including jumpers, t-shirts and polo shirts worn on the project as part of the GKR uniform.
65% of the recycled polyester is sourced from plastic collected from seas, rivers and landfill, with the logos embroidered using Polyneon Green recycled thread.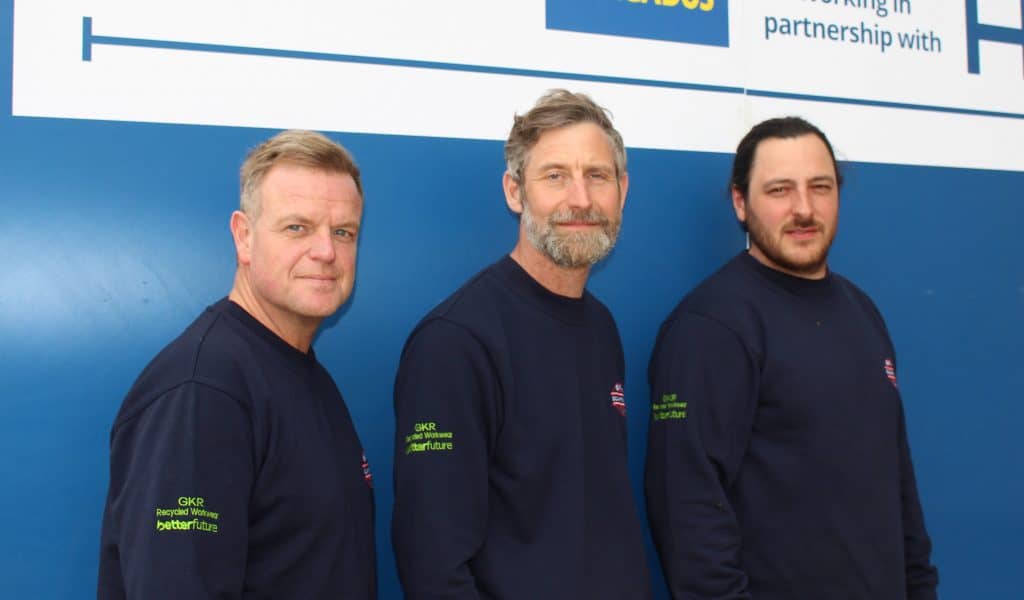 According to the firm, this is part of a wider move into expanding the business' range of recycled and recyclable products in GKR's supply chain.
Recyclable sheeting is also being trialled on some GKR projects as well as scaffolding tags that can be recycled at the end of their life.
The fire rated sheeting is certified to TS62 and manufactured with sustainable material that doesn't contain any persistent organic pollutants. It can be 100% recycled and re-used in other construction elements.
GKR is trialling the products to ensure they maintain the standards of the products typically used and encouraging their use in the wider industry.
GKR's Commercial Director, Paul Hersey, is GKR's Sustainability Lead he said: "As more businesses use these products the costs will hopefully reduce and become more accessible for all scaffolding contractors to use them on site.
It is important that any alternatives to our usual products do not compromise quality and we welcome our supply chain being proactive in helping the industry find sustainable, cost-effective alternatives to materials that usually end up in landfill.
Being a Carbon Neutral Business, these switches also contribute to reducing our embodied carbon which is vital to achieving our Net Zero Carbon target by December 2023."