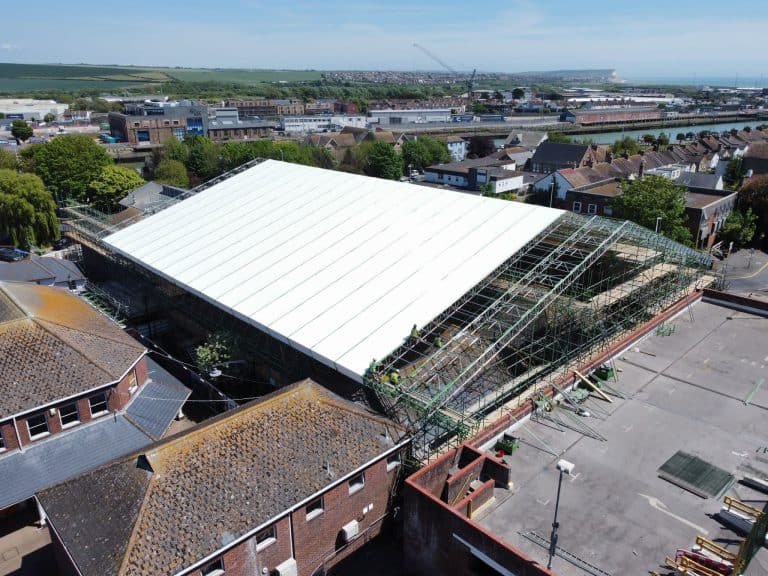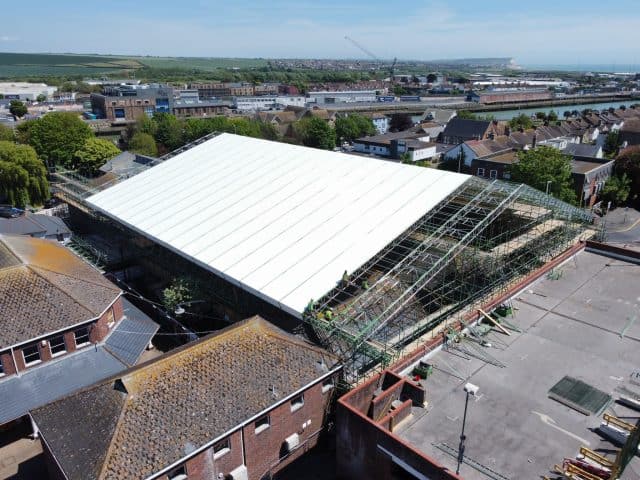 Essex based Scaffolding Access Ltd has succeeded in creating a rolling system temporary roof structure to help re-roof a major store in Newhaven.
The company utilised more than 25-years-experience in order to meet the challenge offered up by Best Demolition working to present the Summerfield store with a new contemporary look. They generally supervise projects within various specialist industries including Asbestos, Demolition, Hospitals, Airports and Social Housing.
AFIX UK and Scaffolding Access have had a long working relationship, but this was one of the most testing projects to date, taking into account a methodical and painstaking approach to get the job done on time.
Their brief was to both design and build a temporary roof structure that was a duo pitch roof 55m long by 50m span in the DESSA Uni roof system.
Technology may have a big hand to play in the modern scaffolding industry, but this project called on the whole project to be constructed by hand. Proof positive basic skills are still priceless in terms of what can be achieved with patience and clever planning.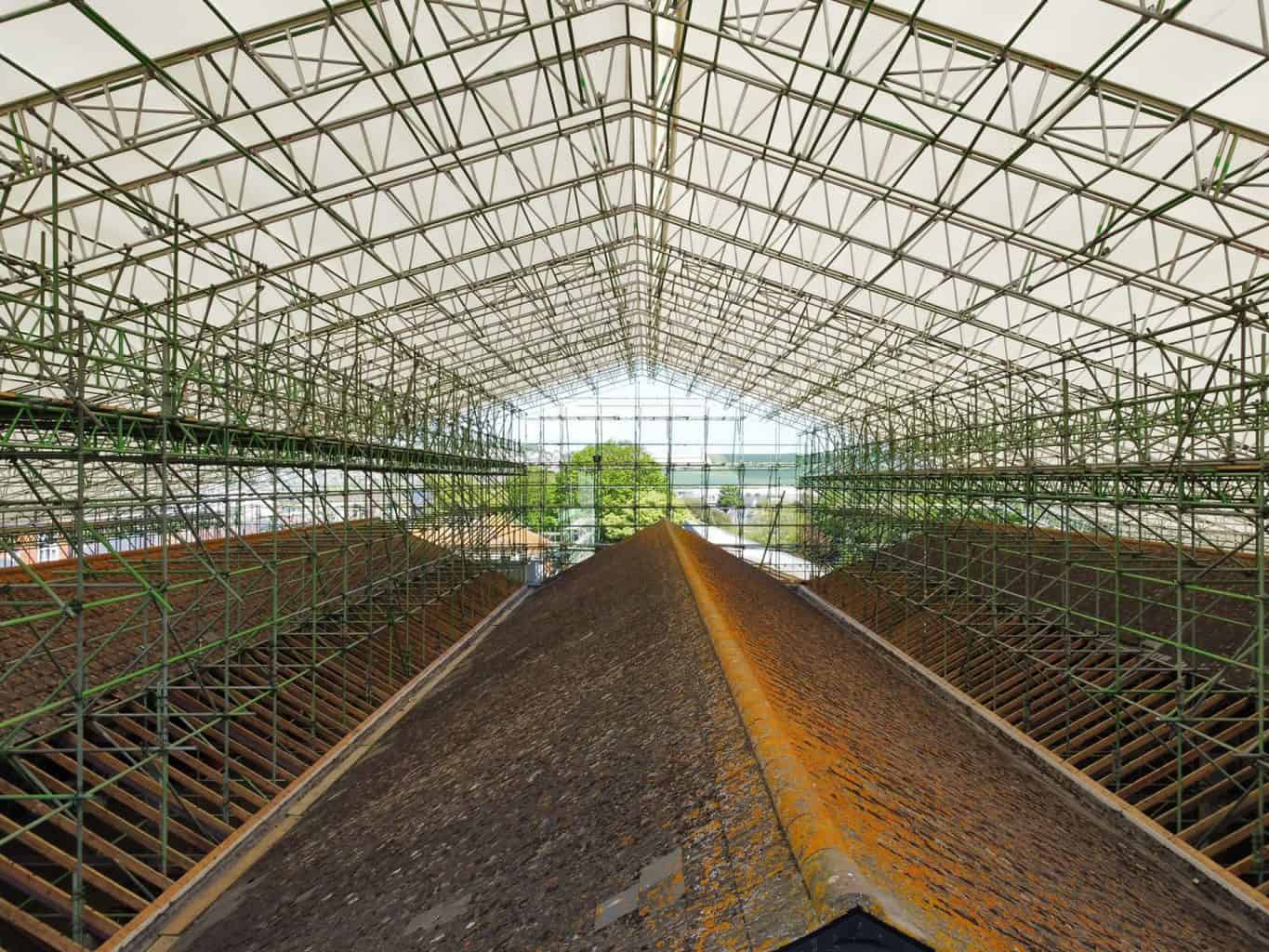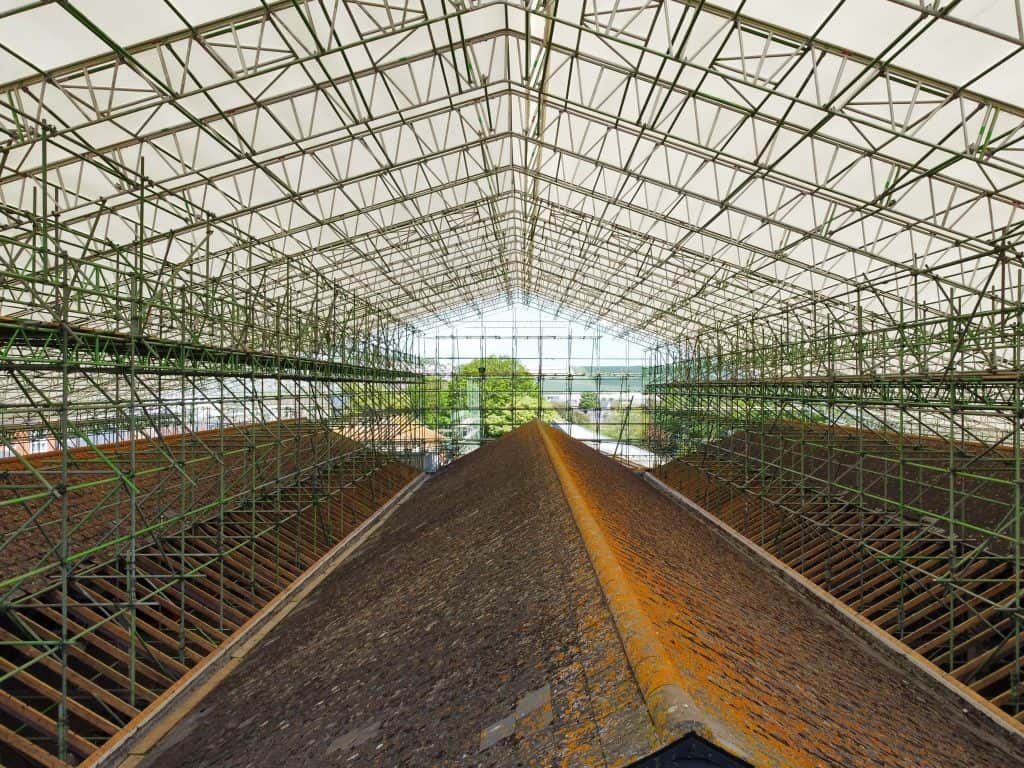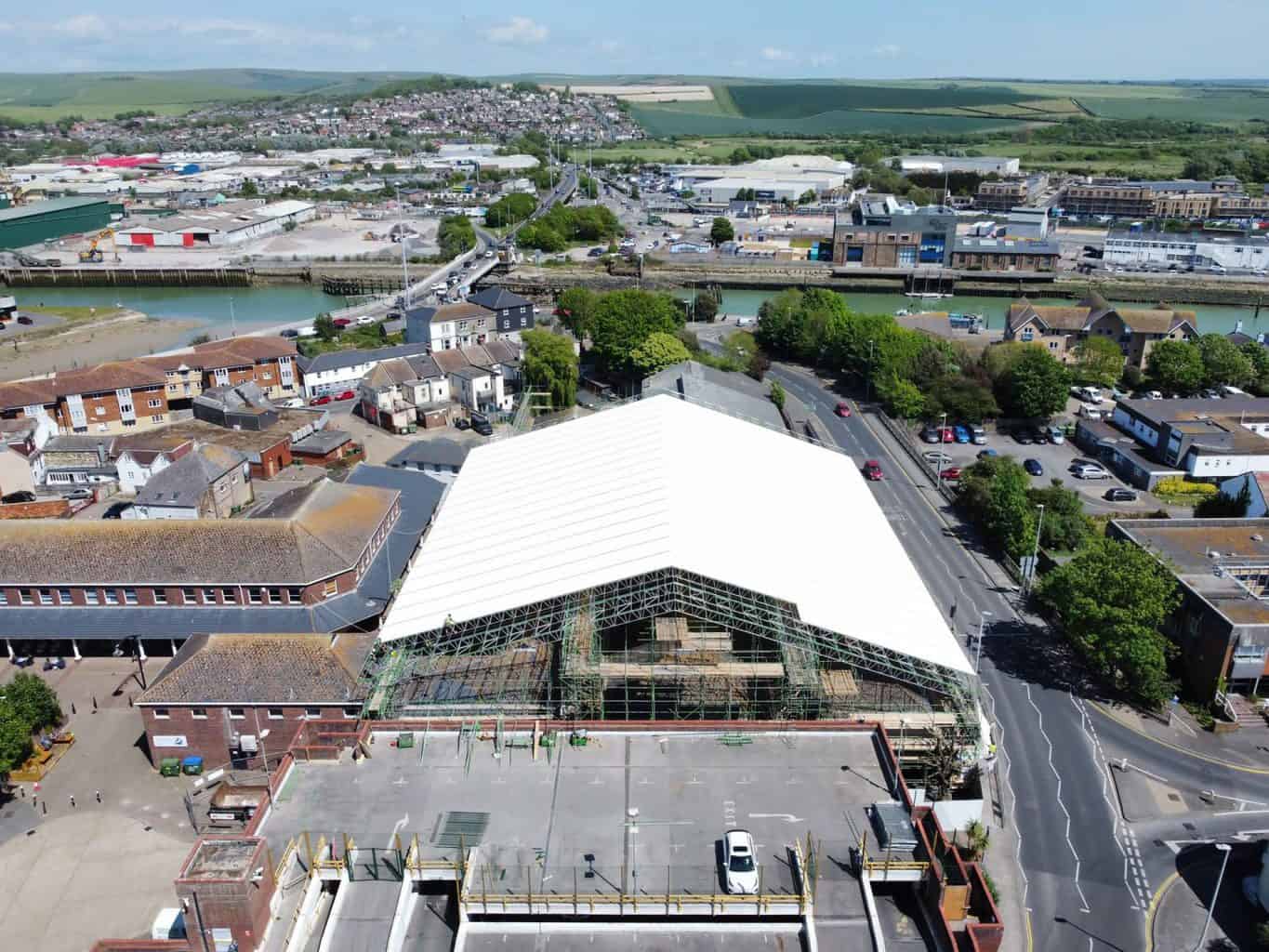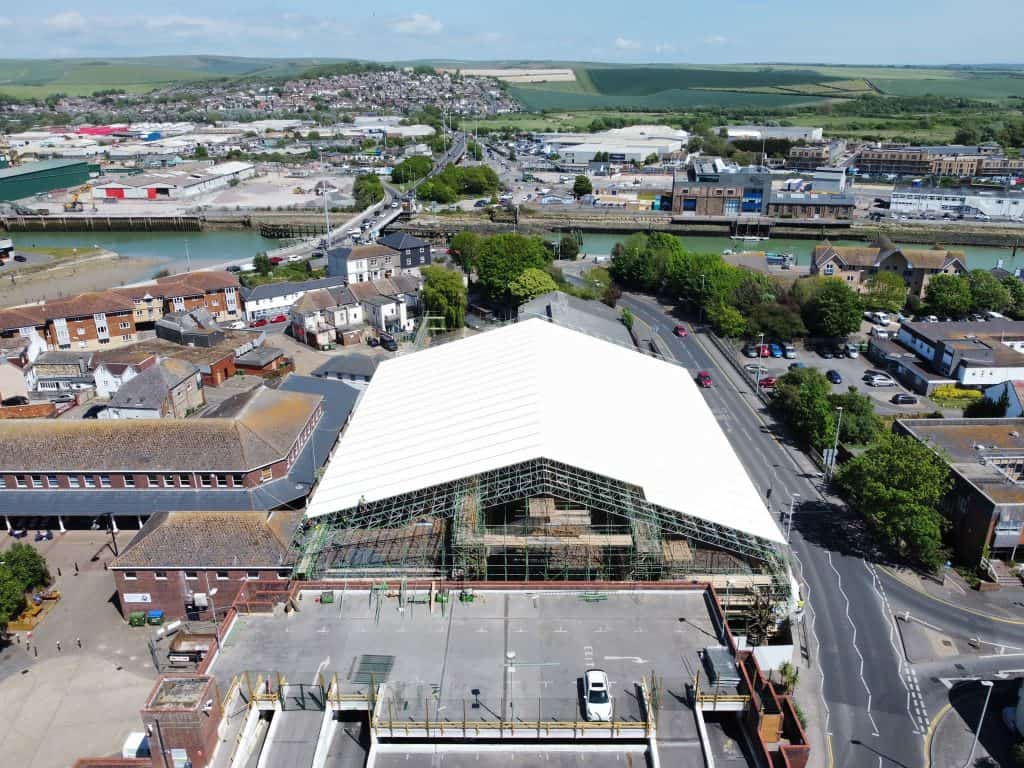 Jeff Satwick of Scaffolding Access told us: "The whole job came together from start to finish. The supply of the equipment from AFIX UK, the design work from DESSA, down to the scaffolding site team, who's outstanding efforts delivered the job with time to spare. They have all done me proud.
We have become a significant contractor in the construction industry by growing in a controlled way, taking on staff who expand the depth of our technical expertise, whom we value appropriately and intend to keep. This policy has resulted in excellent relations with our growing list of high-profile clients and project completion times on – and often before – target."
The Scaffold Access site team Geoff O'Brien and Joe Satwick told us: "Every job has its challenges, and this was no different, building a roof of this size by hand and on time was a serious task. We are glad it's over the line and the client was very happy with the overall result of the project."