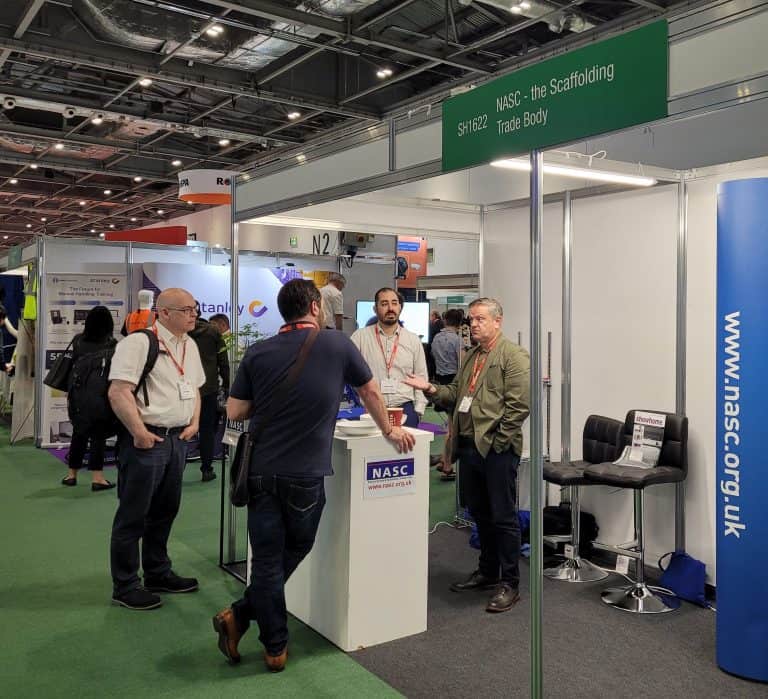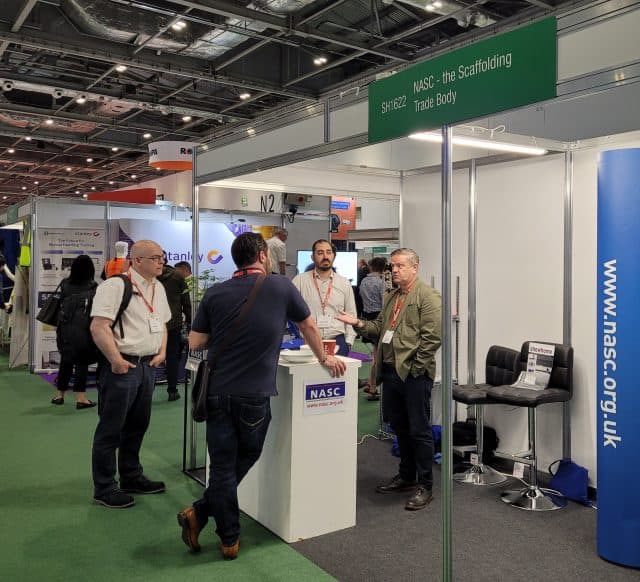 The NASC represented the scaffolding industry at the 2022 Safety & Health Expo, sharing industry best practice and advice with hundreds of health and safety professionals across the three-day London event.
NASC representatives gave out NASC guidance, NASC and CISRS site posters, digital copies of the latest NASC Safety Report and goodies such as NASC bags, pens and notepads while also answering any technical and health and safety questions visitors had.
Interest in NASC Information and Services & Ancillary Products membership was strong across the three days.
Delegates were also keen to learn more about the next iteration of SG4 Preventing Falls in Scaffolding Operations, which is due to be published this year, and many attended the SG4:22 presentation given by Simon Hughes, Director at SIMIAN and NASC Health and Safety Committee member, on the final day of the Expo.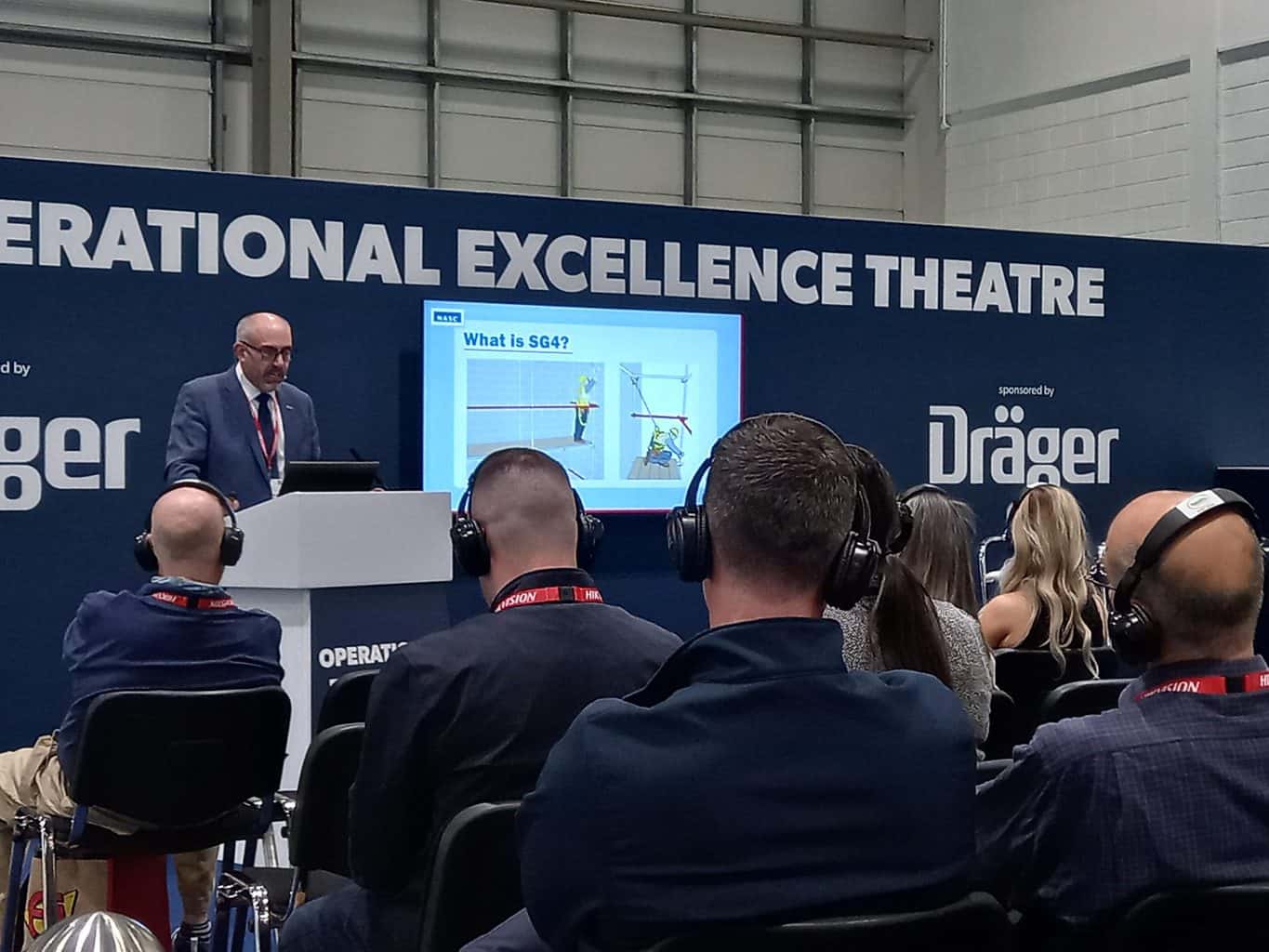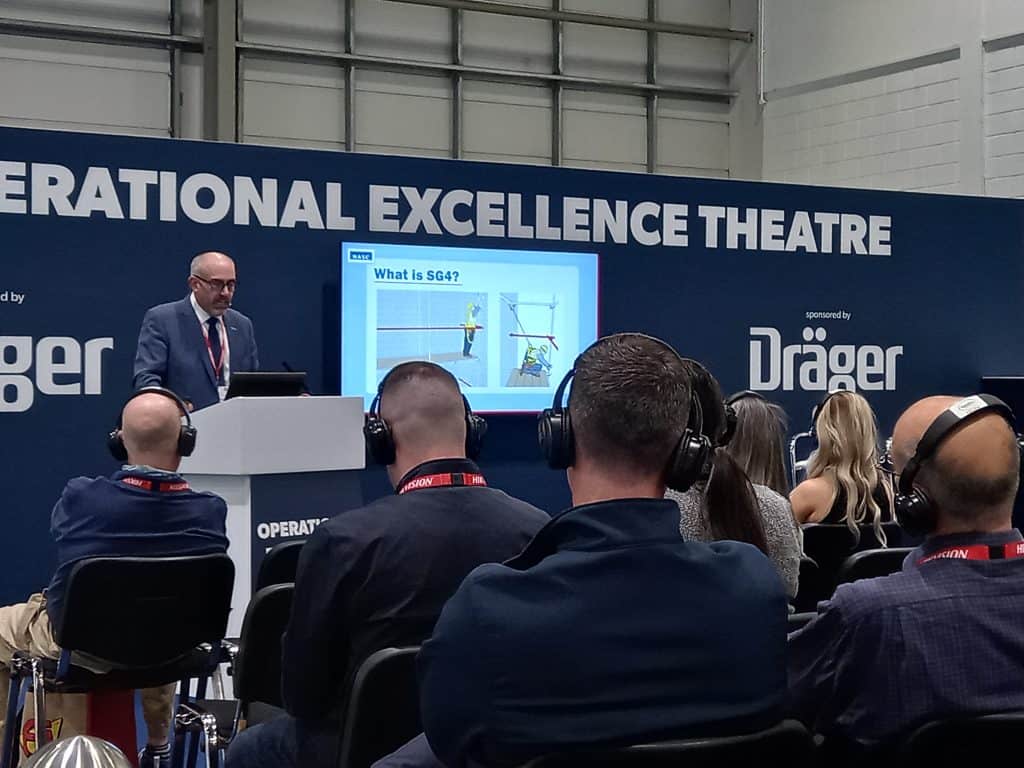 Robin James, NASC Managing Director, said: "We always enjoy exhibiting at the Safety & Health Expo as it gives us a chance to re-connect with hundreds of health and safety professionals, disseminating the latest NASC guidance and information as well as answering any scaffolding industry questions visitors might have.
"My thanks go to the NASC members from Allen & Foxworthy, Pro-Fix Access, Midland Scaffolding Services, SIMIAN and TRAD Scaffolding Co that gave their time to represent the NASC across the three days and for all the visitors that stopped by our stand to speak with us.
"Exhibiting at the Expo helps us ensure vital health and safety scaffolding information is received and understood by those that need it, something that contributes to the excellent safety standards the industry has worked hard to establish and equally continues to work hard to maintain."