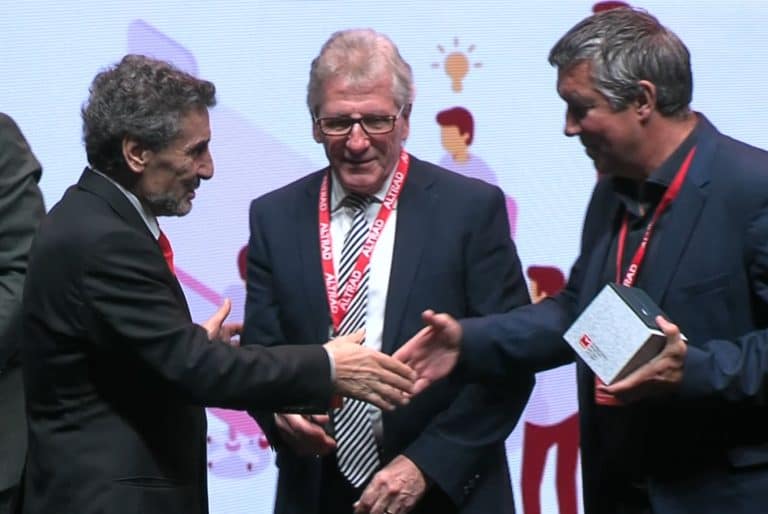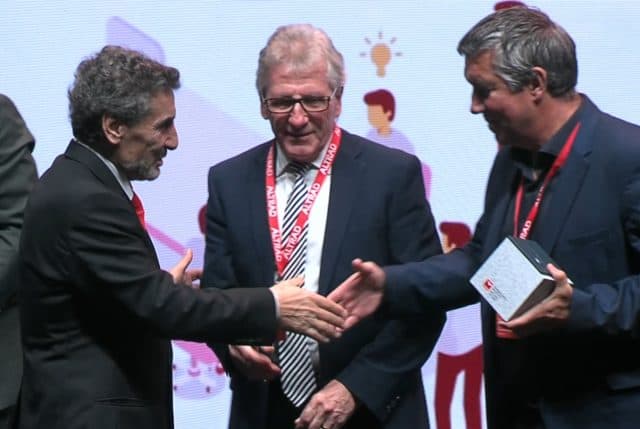 A top award that recognises a highly successful Personal Engagement Programme among other HSE successes has been awarded to the TRAD Group.
The UK scaffolding group has said it was delighted to be presented with the President's Safety Award at the recent Altrad Group Seminar in Montpellier, France.
The award, which is presented for 'Best HSE Campaign' within the Altrad Group, was presented in recognition of TRAD's highly successful Personnel Engagement Programme (PEP), the forming of numerous working parties, the introduction of defibrillators in each of the Group's locations and the introduction of Trailer Access Platforms (TAPs) along with the Thumbs Up Campaign within TRAD's yard areas.
The award was presented to TRAD Group's CEO Des Moore and TRAD UK's Managing Director Colin Dobson, by the Altrad Group's President Mohed Altrad and The Altrad Group's HSE Director Wayne MacDonald.
With seven depot yards around the country and teams of scaffolders or safety product installers on site with customers, good health and safety principles are essential at all times. It helps to protect not just workers but site visitors and the general public, and it's something that TRAD Group takes very seriously.
"We want everyone to be thinking HSE-first across TRAD," says Colin Dobson. "Over the past 12 months we have rolled out proactive HSEQ drives, talking directly to staff around the country so that everyone who works for TRAD is genuinely engaged with health and safety issues – and taking personal responsibility for them."
The Group's Personnel Engagement Programme was designed by the Health and Safety Progress Unit – an internal working party set up to focus on HSE outcomes. Amongst other things, it sets out to help TRAD's workforce with mental health, wellbeing, sharing knowledge, safety as part of the environment, visual standards and diversity and inclusion.
In accident and near miss recording and reporting, the company has instigated a proactive tool so that teams can discuss 'Green Days': the number of days each month without an accident or incident. This has led to further staff engagement, with people asking what they can do to improve statistics, which has led to a further decrease in the already low frequency of accidents or incidents.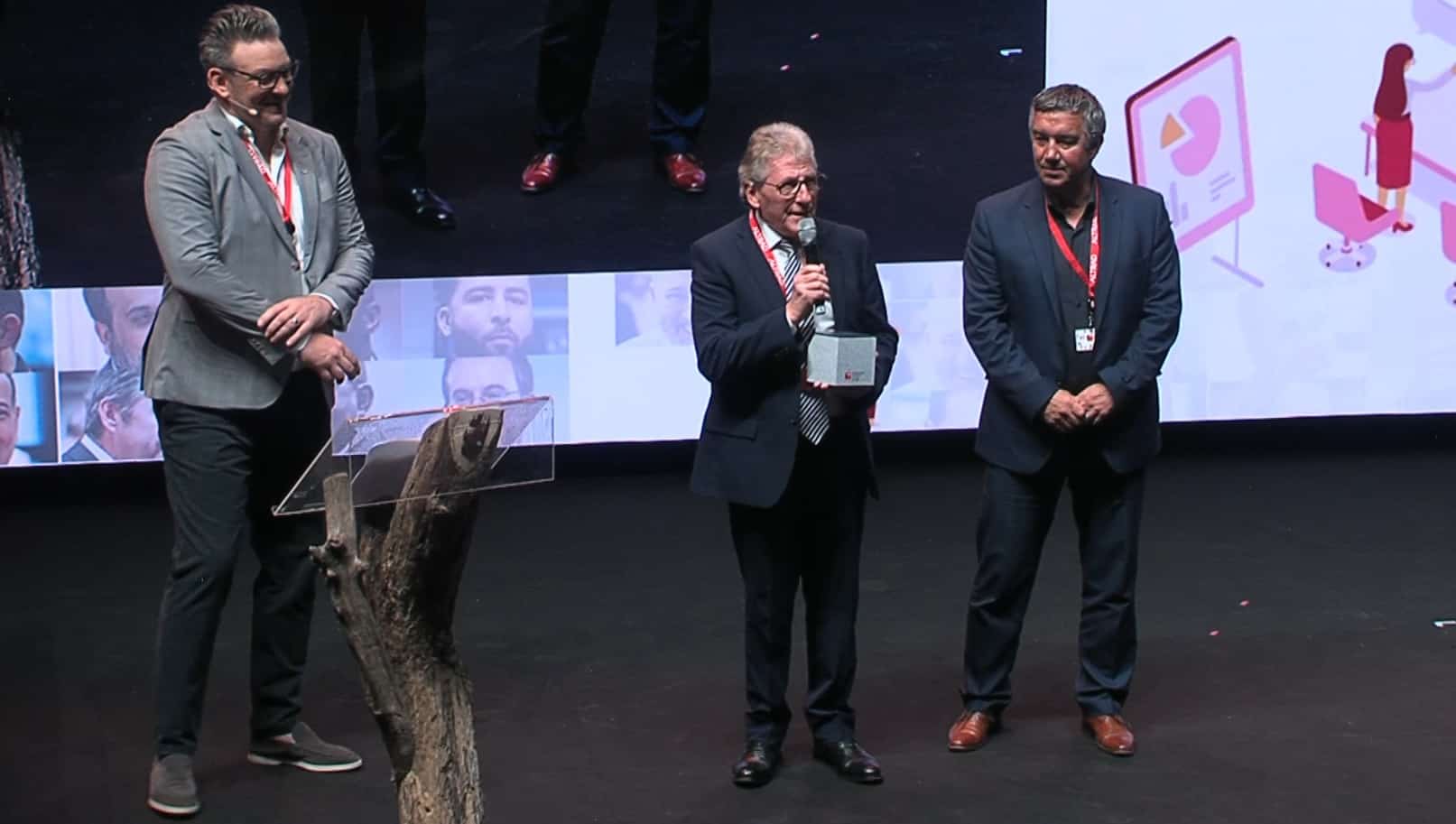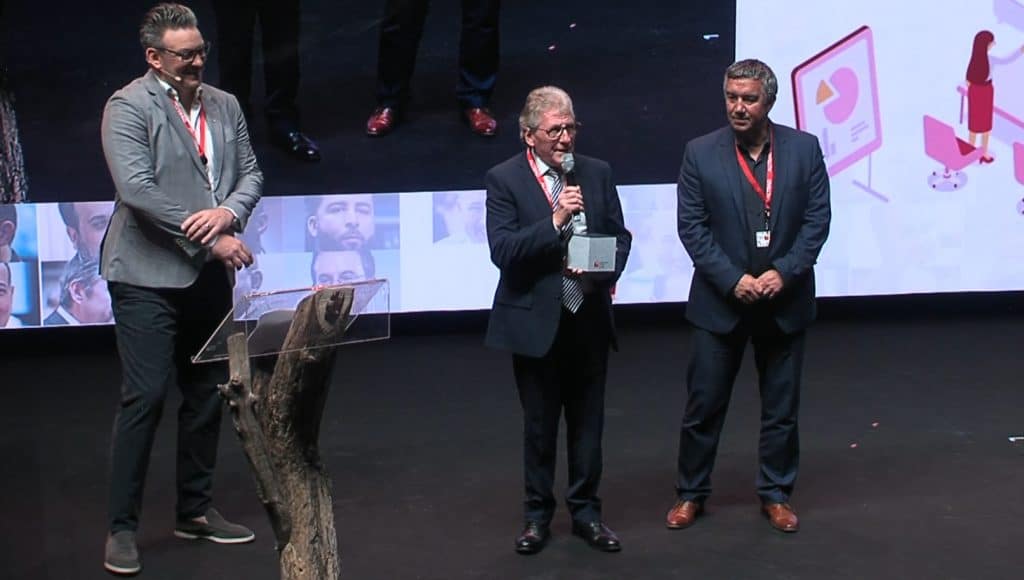 TRAD Group CEO, Des Moore, said: "We are delighted to have won this prestigious award for our health and safety approach. The Progress Unit has worked incredibly hard to design, develop and roll out our new PEP scheme, and to make our other health and safety initiatives a reality. As with everything we do in TRAD, this is a whole-team effort and I couldn't be prouder of the staff, who have committed to higher standards and a proactive approach, helping to make everyone our yards and our customer sites safer places to be.
I'd like to say a big thank you to all our staff who have helped to make these initiatives a reality, without your input and commitment we wouldn't have been considered for, never mind been given, this prestigious award.  This is yours."