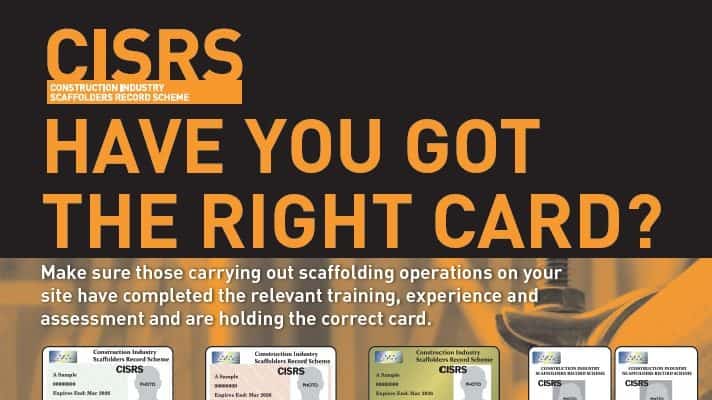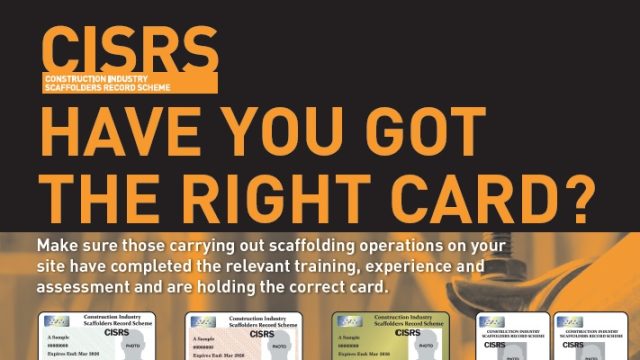 CISRS has issued a brand new 'Have you got the right card?' information poster.
The CISRS poster has been designed to be displayed in site offices, helping Site Managers and Contractors to check and demonstrate that Operatives, Manager/Supervisors and Inspectors of scaffolding hold the correct CISRS cards endorsing the correct qualifications and experience.
CISRS hopes that this resource will assist in their responsibility of keeping each site compliant and safe.
Covering all CISRS cards, the posters are also helpful for site cabins and training centres to inform operatives and delegates, about what each card should look like, how they are obtained and what they entitle the holder of said card to do.
To obtain a new poster you can contact CISRS directly via [email protected]