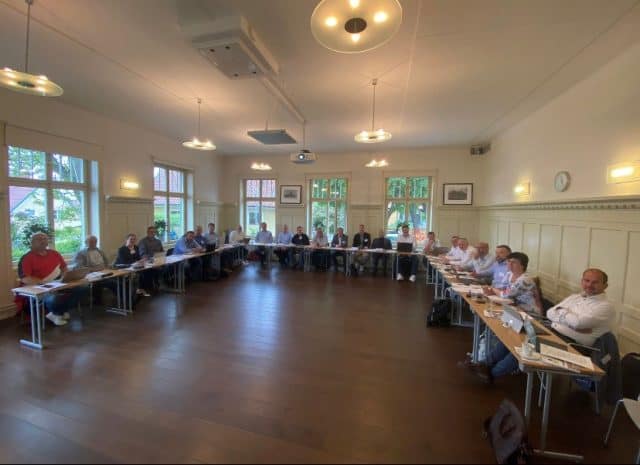 NASC Managing Director Robin James and Dave Mosley NASC Training Director and CISRS MD, have recently returned from a UEG (Union Europaischer Gerustbaubetriebe) meeting in Stockholm, having attended a two-day event focusing on scaffolder training standards across Europe on 30/31 May.
Hosted by the Swedish federation (STIB), delegates were in attendance from UEG member scaffolding organisations in Sweden, Germany, Norway, Luxembourg, UK, Denmark, Netherlands, Finland, Switzerland, and were joined by prospective UEG member Turkey.
Delegates included trade federation staff, scaffolding contractors, Hire, Sales and Manufacturers/Suppliers, training providers, CEN/BSI committee members, and other scaffolding industry experts.
Scaffolding training and qualifications vary massively across the UEG representative national organisations. It is accepted by the UEG that the aim to set a minimum standard for competency across Europe is a considerable project to undertake. However, those present in Sweden and those who attended the previous meeting felt that this was an admirable goal to strive to achieve which will ultimately help raise standards and improve safety in participating countries across Europe.
The initial focus will be on Scaffold Inspection and a small working party has been set up in order to look at existing programmes, giving consideration to International and national legislation, types of products and equipment used, course entry criteria, training provider requirements etc.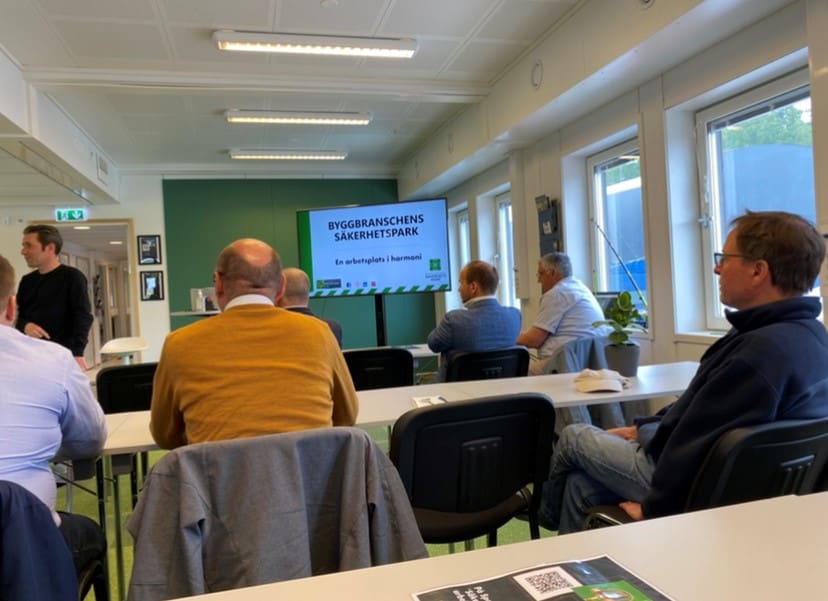 Dave Mosley said "This project is about sharing best practice. All countries must abide by international regulations and directives, however there is a huge difference in how strictly these are applied and how individual countries or sectors infer competence when it comes to Scaffold Inspection.

"Several UEG members have existing programmes in place. If we can use these to help us set a minimum standard that all members can work towards, it will have a massively positive effect." 
Robin James added "UK plays a prominent role in UEG, and collaboration with our European partners has proved beneficial for the UK scaffolding industry over the years. The NASC is widely-respected for the quality and range of its scaffolding guidance, and CISRS is regarded as the benchmark for industry training across Europe".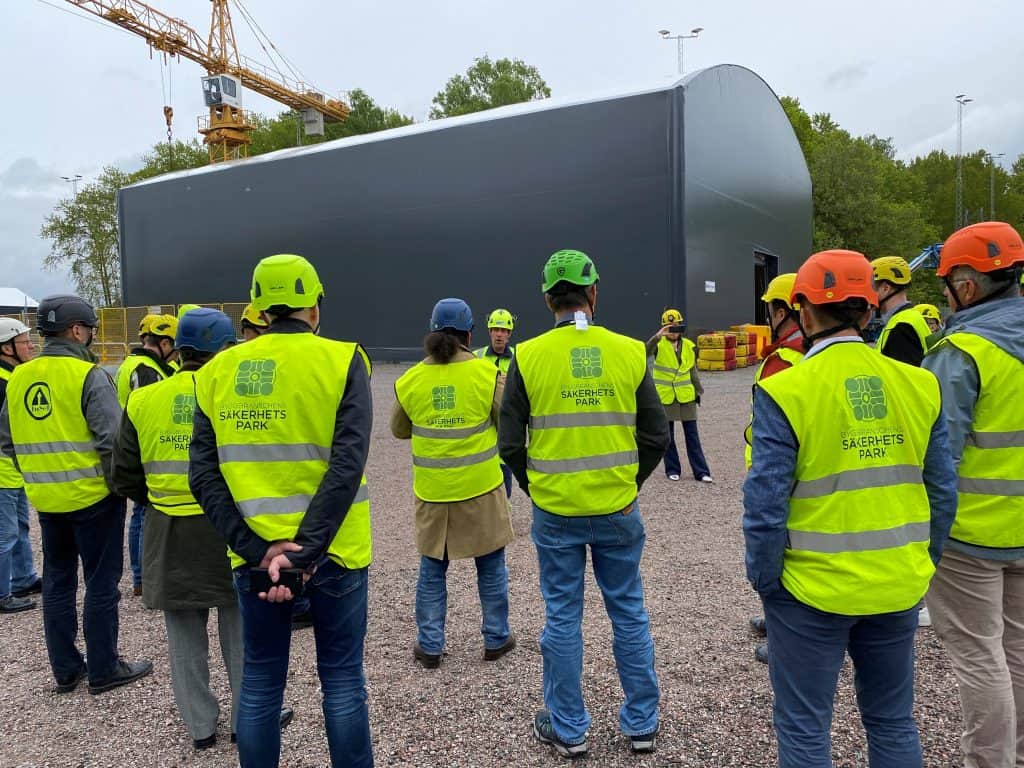 The 2-day event concluded with a guided tour around the Training Centre and Safety Parc just outside Arlanda Airport in Stockholm.