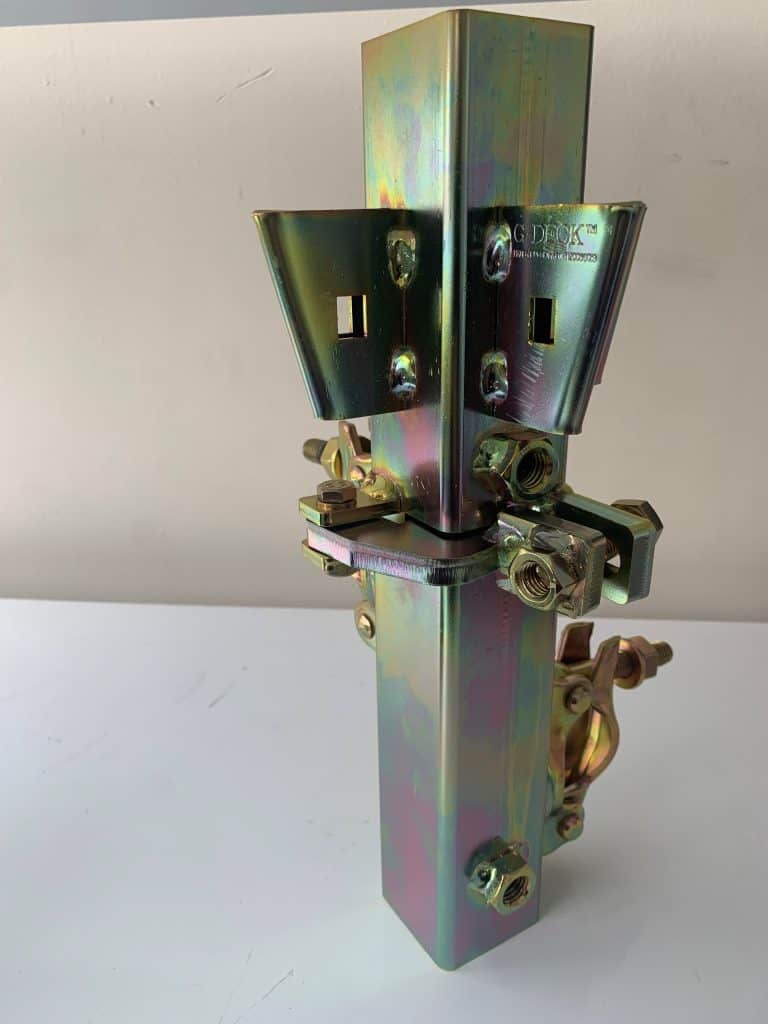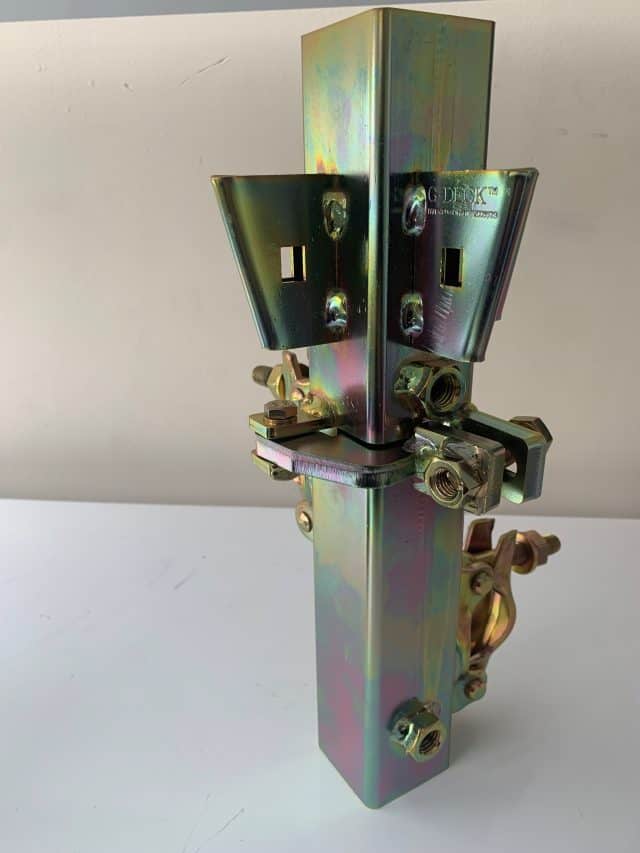 G-Deck has released a new DUAL bracket for its scaffold hybrid DUAL safety platform system.
The new bracket allows it to be fixed to a standard scaffold tube either using the external fittings provided or straight through the bracket. This means users no longer need legs to create platforms as it can be fixed to scaffold tubes, perfect for voids and tricky areas.
G-Deck says its always developing the system for the better. Its STANDARD system has already seen a deck weight reduction development this year which has seen 3.4kg wiped off the overall weight. Now sees the next innovation for the company this year for its  DUAL system.
This new patent-pending bracket changes everything for scaffolders, says G-Deck. "We have called it 'DUAL ANYWHERE'. The new features now enable our DUAL brackets to be fixed to, or a tube fed through to create a platform WITHOUT having to use a leg.
"You can install the bracket using the external fittings provided, but now and possibly most exciting is you can place a scaffold tube all the way through and fix it at any point needed along. This is achieved with our V press tooth feature that grips and stops the bracket from moving once tightened."
"Perfect for stairwells, perfect for voids, perfect for areas where you can't get legs in, it truly does allow the DUAL platform to be erected anywhere.
We're really excited to release this and continue the huge success DUAL has been."
For further details on the DUAL Anywhere email: [email protected] or visit www.gdecking.com
0116 2510352