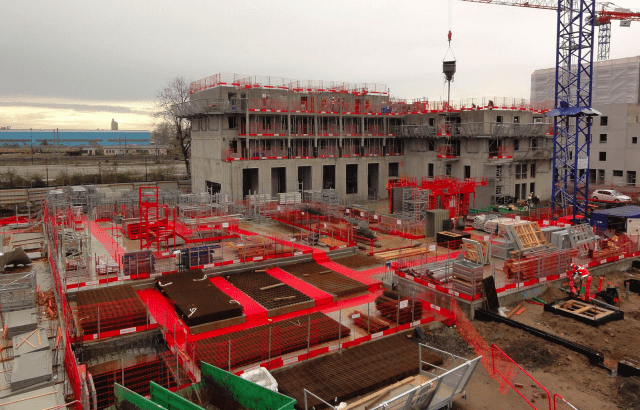 Midway Holdings – owners of system scaffolding manufacturer HAKI have signed an agreement to acquire all of the shares in the French company Novakorp Systems SARL, with effect from 1 July 2022.
Novakorp Systems develops, sells, and markets safety products for work at height in France which is the largest market, where Paris dominates, and the main focus is new construction.
Novakorp Systems perfectly complements the Safe Access Solutions business area with solutions for safe work at height.
HAKI says that in addition to the geographical expansion, the acquisition also provides opportunities for synergies with Safe Access Solutions' supply chain.
Novakorp Systems was founded in 2010 and today has 11 employees. The company's headquarters are in Bordeaux with warehousing and logistics operations in Lyon.
Novakorp Systems' operations are similar to Vertemax, which HAKI acquired in 2021.
Thomas Schuller CEO of HAKI said: "Novakorp Systems has a strong product portfolio for safe work at height and is thus an excellent complement to our existing operations within Safe Access Solutions.
We see good synergies, mainly through opportunities for a joint supply chain with Vertemax and HAKI.
It is with great pleasure that we welcome Novakorp's employees to the HAKI family."
Novakorp's founder and CEO Georges Simioni added: We look forward to being a part of Midway and are confident that this will enable us to create even more value for our customers. With our joint product portfolio, we create a good platform for continued growth.