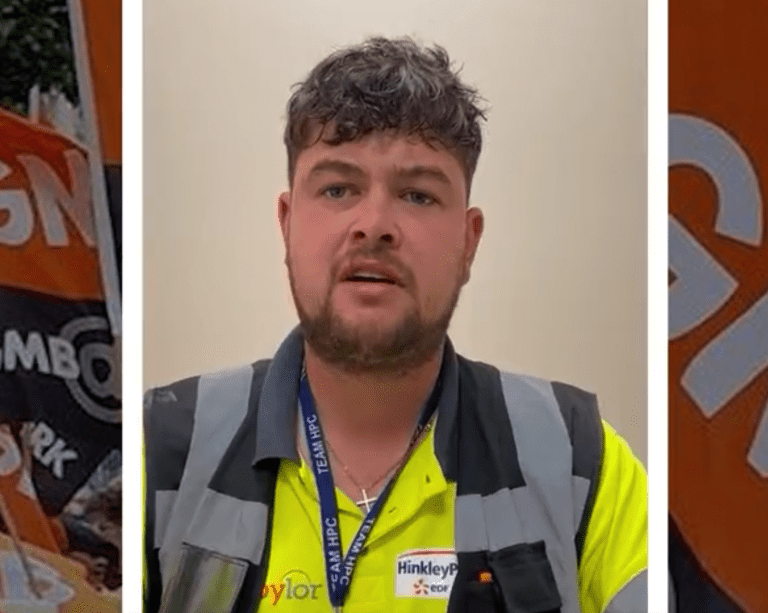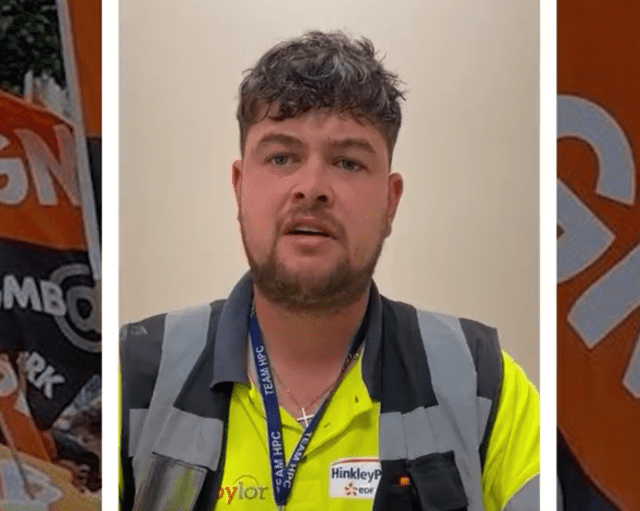 Hinkley Point C scaffolder Jamie Busby has launched a hard-hitting attack at the Daily Mail after the newspaper ran a story branding today's construction workers as 'woke'.
The article posted by the Daily Mail online carried the headline 'UK builders go WOKE' in a story about them discussing their feelings with colleagues.
The workers are described by the paper as being 'sensitive souls' who shun unhealthy foods and take an active interest in yoga and meditation.
Scaffolder Jamie Busby was so shocked and annoyed at reading the article that he filmed himself firing back at the newspaper, telling them to 'give your heads a wobble'.
In a video, which was shot by the GMB Union, he explained that talking to colleagues on-site could save lives, and it was not a laughing matter.
FAO: @DailyMailUK

This is what our construction workers at Hinkley Point think about your "woke" builders story ? pic.twitter.com/ui6TUDAi0l

— GMB Union (@GMB_union) June 20, 2022
Speaking on camera Jamie Busby said: "I'm a GMB Union Rep currently in construction at HPC (Hinkley Point C), Europe's largest construction site and I've got a message for the Mail newspaper about your story calling us all 'woke'.
"We work long hours in a manual job for long stretches away from our family and friends.
"We have the highest suicide rate among male occupations. It's not easy being away from your home and family but I guess you wouldn't understand that.
"So if you think it's a laugh to take the mick out of us about yoga and meditation and other things, like our feelings, speaking to each other about our mental health, you need to give your head a wobble and get in the real world.
"Mental health is massive and people need to speak to each other. Talking to each other saves lives.
"Forget your divisive culture wars and your 'woke' narratives and we'll carry on looking after each other here and our mental health at HPC and we'll carry on reading a proper newspaper as well.
"And we absolutely love a breakfast, so get your facts right!"