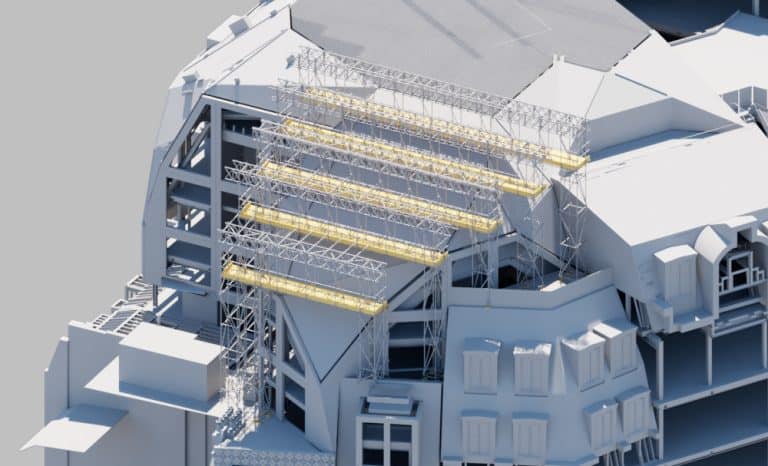 Andrew Kitley, scaffold design specialist and Managing Director of structural engineering consultancy KITALL, argues internal design teams are not the be-all and end-all.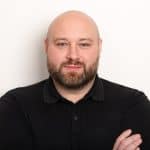 I've noticed something recently: the structural engineering industry is rife with company directors touting their internal scaffold design teams. In this era of FOMO where we all feel our shortfalls keenly, it's enough to make the average small-to-medium-sized player feel inadequate.
But I call BS. Most companies don't have an internal design 'team', but one engineer. Claiming to have a team made up of just one is faking it 'til you make it… to the extreme. It's time to own up to the fact that you don't do everything – and there's really nothing wrong with that.
To be effective, especially in a complex industry, a team needs a depth of experience and competence. This simply can't be attained from just one or two team members.
When I talk to people in the industry and ask them what advantages they think relate to an internal design team, they usually tell me that most tenders for larger projects require concepts and internal designs, and doing this internally gives them the illusion of no cost. Secondly, they say that if they need to reduce their bid, they can throw the design in for free. Thirdly, they can tell their clients that they have an internal team, as clients like this. Lastly – and this is not something anyone would admit to, but I've definitely experienced it myself first-hand – they can bully an internal engineer into doing something they probably shouldn't.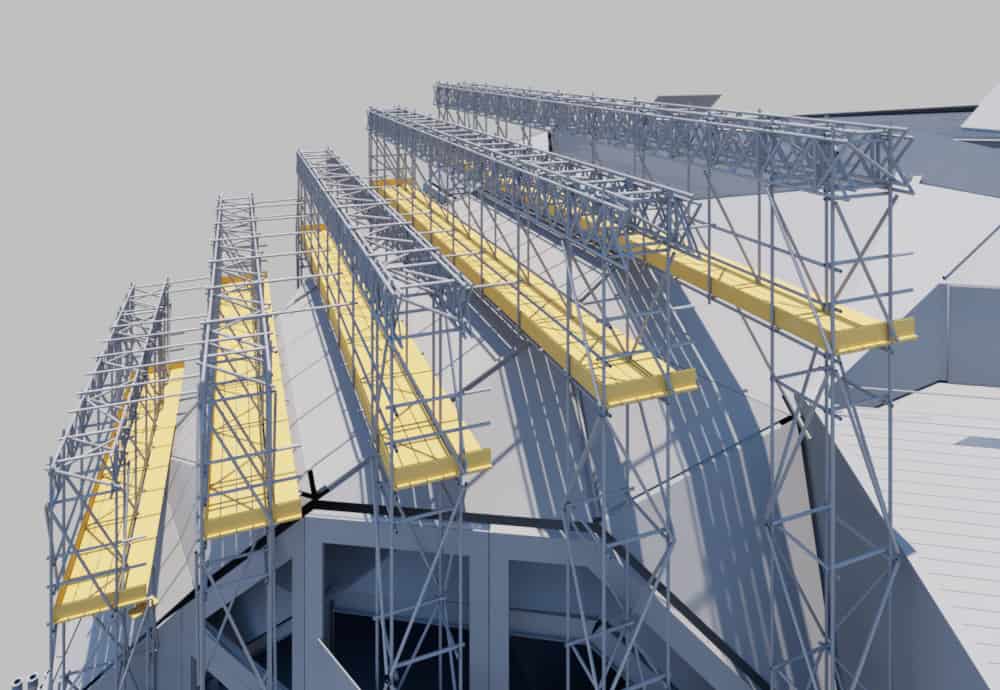 Busting the myths
I've come across so many misconceptions around internal design teams in my 15 years in the industry. Let's take a look at a few of them.
Internal teams are cheaper, as you're only paying their wages.
This seems true if you compare hourly rates, but hourly rates alone don't tell the full story. Let's say your internal team costs you £22 per person per hour and your external contractor costs £65 per hour. You'll probably find that your internal team will take four hours to complete the job, while the external team takes two hours – so that's £88 versus £130. Then you have to factor in the company overheads, which might bring the costs to almost equal.
Internal teams are good at innovating because they're supported by a team of experienced scaffolders.
Innovation is so important, but this argument fails to take into account the expertise of most external design contractors. What would be better than being supported by a team of, say, 20 or 30 great scaffold contractors across the country and the world who have the most diverse set of experiences possible? External engineers are exposed to all sorts of challenging construction projects, large and small. At KITALL, we've delivered some of the country's largest construction projects. Our experience means we can look at complex problems from different angles and challenge the status quo. We come up with innovative cost-saving solutions that others don't, because we've already seen five different solutions across similar projects and can devise the best solution by merging those into one.
Internal teams are well trained.
This may be the case with some companies, but certainly not many. Most large scaffold design consultancies like KITALL hire engineers with vast experience in temporary works and even permanent works. This means their people have a deeper knowledge of engineering as a whole. This also means that consultancies can solve any complex problems you and your clients might face – something that 70% of scaffold designers can't. For example, those on my team have the ability to check the foundations and advise on impacts to the existing structure – I'll share more on this in a future article.
At KITALL, we spent £92,000 on developing software and software systems last year, plus £23,000 on training courses, and we allowed significant time for our staff to undertake professional development. This year will see us hire 12 external specialists to teach skills that will develop the team and business for the future. I interview engineers all the time and I know this is not happening in most internal teams.
But I want to add a caveat here to say that this does not apply to all companies – large corporate companies don't seem to suffer the same problems as small-to-medium-sized enterprises. Companies like Actavo, BrandSafway and Enigma definitely have a solid reputation.
Times are changing and we must keep up
Scaffold design is changing, and most people in the industry don't seem to see that. In two to three years' time we'll see the same shockwaves travel through our industry as we did the demolition industry, and many will be left sitting here wondering what happened.
It's time for scaffold designers to step up and take ownership of their skills and expertise and challenge the stigma that so clearly exists. We sometimes forget that we're an engineering practice. If you ask a civil engineering student what sort of work they want to do when they graduate, you won't hear them say 'temporary works'. As a group, temporary works specialists are looked down upon within the engineering industry. But the truth is that companies would simply not be able to deliver ambitious projects without us.
In the 70+ interviews I've either been part of or have chaired, I've mentioned freestanding structures and have asked the interviewee what the first thing they would consider. Approximately 60% of respondents get the answer wrong. The ones who do respond correctly have either come from good design consultancies, or have worked in other engineering disciplines. This figure should be 100%, we have to work to change this.
I often hear people say "it's always been done like this" or "it's only scaffolding". Well, times are changing. The majority of our work now is in checking buildings that are having scaffolding constructed around them, and the main contractors are, these days, much less likely to suffer fools.
If you're not following the British standards or Eurocodes for drawing standards, completing full carefully considered and understandable calculations, prioritising career development through the Institution of Civil Engineers (ICE) or the Institution of Structural Engineers (IStructE), and demonstrating an understanding of the structure you're founding on, then you won't survive in this industry.
It's clear that we all have a lot to do to move with the times and, if I'm honest, not much time to do it in. So, let's support each other to help elevate the industry, because change is going to happen whether we like it or not.
This article was first published in the ScaffMag Magazine Issue 16