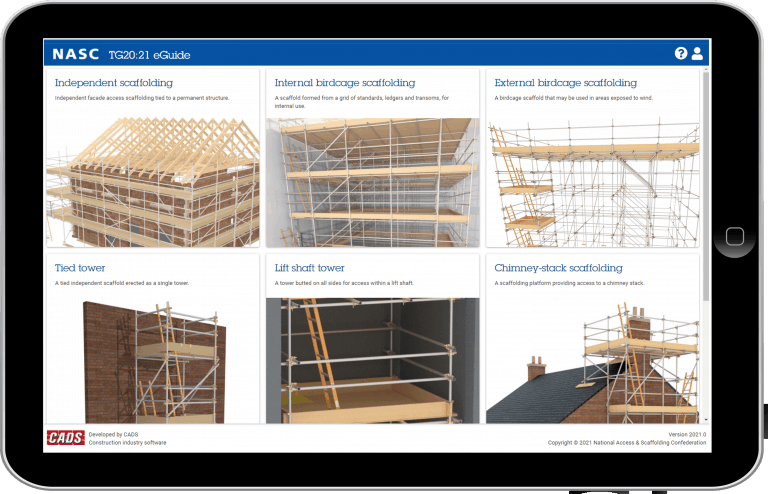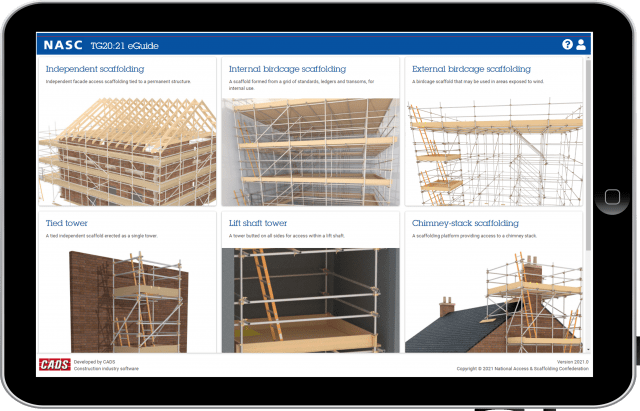 New data has revealed that more than 100,000 TG20:21 compliance sheets have been produced and downloaded since the new software was launched in April last year.
Download statistics show subscribers of NASC's expanded and updated software have now taken the number of compliance sheet generations past six figures.
This latest milestone shows TG20:21 usage is on the rise as it took subscribers eight months from product launch to reach 50,000 downloads but just seven months to hit 100,000.
According to the data, Independent scaffolds continue to be the most popular scaffold by type, with 72,464 downloads (63% of the total), followed by tied tower scaffolds (9,431), internal birdcages (7,616) and loading bays (6,522).
The statistics also show that on average more than 6,000 compliance sheets have been downloaded every month, in excess of 1,600 every week.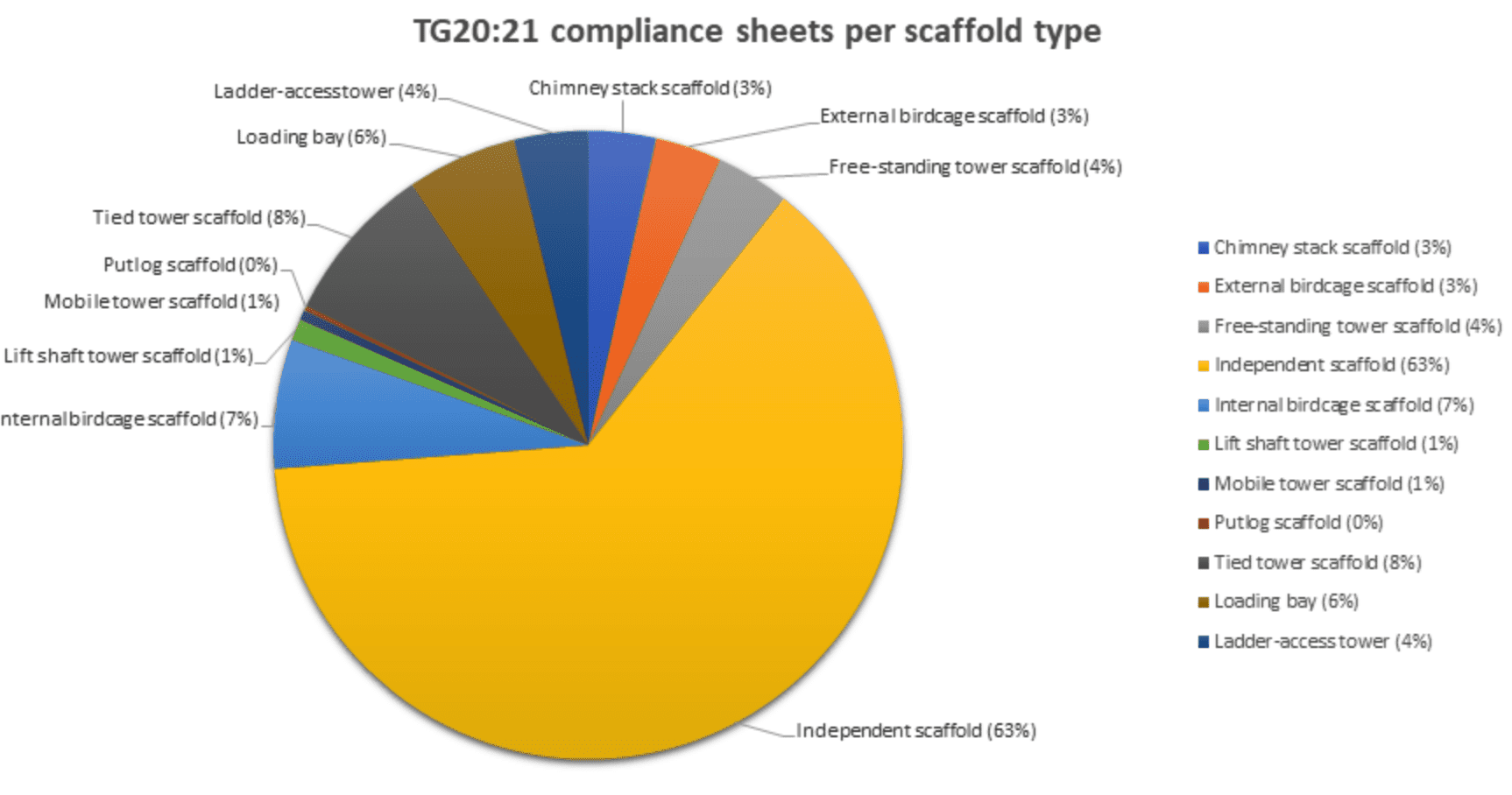 Robin James, NASC Managing Director, said: "We're delighted to see downloads pass the six-figure mark. Each of these downloads represents a scaffold that was erected in compliance with the necessary regulations, helping to keep construction workers and sites across the UK safe.
"This latest milestone shows that use of TG20:21 is growing steadily and that the software is serving a multitude of required scaffold types. 
"Making TG20:21 available via the NASC ePortal – including the associated Operational and Design guides – was a huge undertaking but has been extremely well received by both NASC Contractor members and non-members alike."