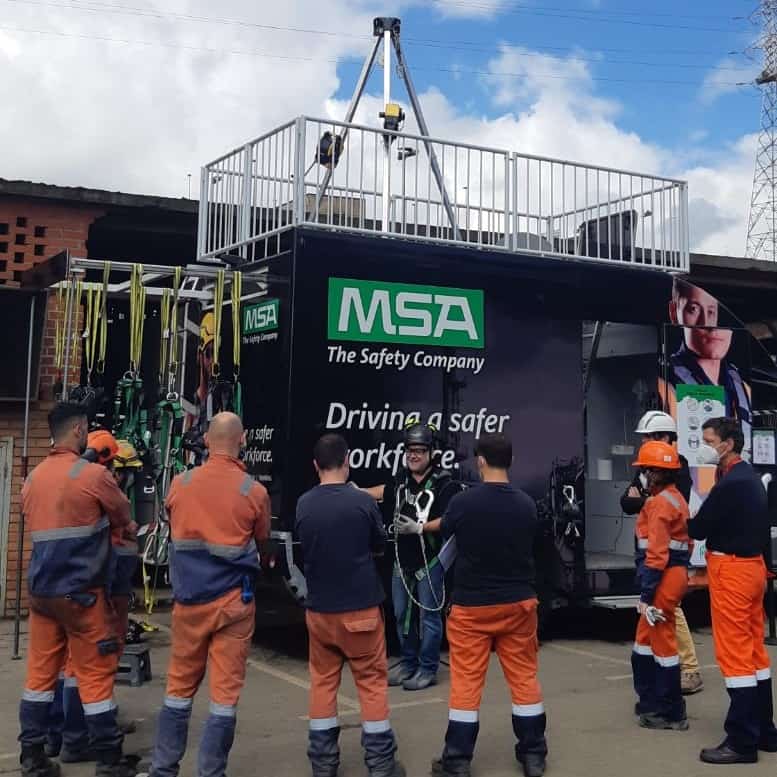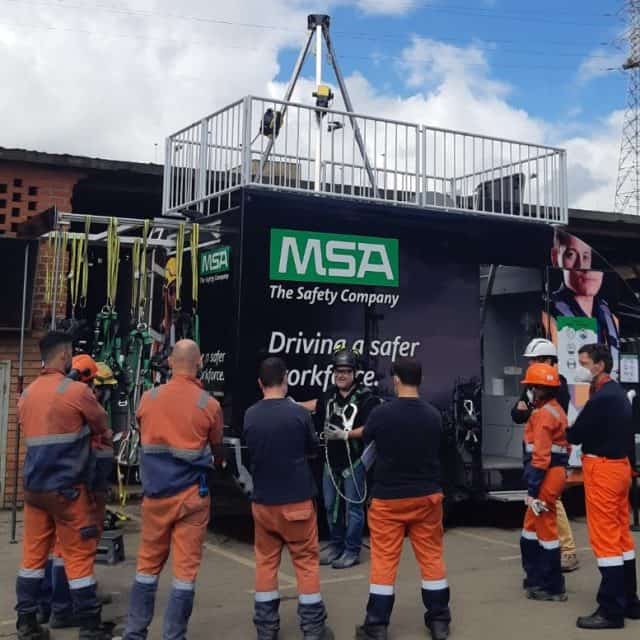 MSA Safety a leading global manufacturer and supplier of safety solutions has announced the return of its UK and Europe Roadshow, designed to connect face-to-face with customers and industry peers to offer an interactive safety training experience.
The MSA Roadshow is travelling across Europe providing demonstrations, training and hands-on previews of safety products.
Specifiers and customers have the opportunity to use and try all types of safety equipment first-hand for an extremely versatile and exciting learning experience. The truck will be seen at many of the leading health and safety shows throughout Europe, as well as distributor and customer demonstration days, and MSA would love to hear from anyone who would like a visit from the truck.
Supported by MSA's experts in the field of industrial safety solutions, it is a great aid to supporting training courses.
A range of real-situation training and demos
From fall protection and head protection, to portable gas detection and confined space entry solutions, the Roadshow will demonstrate MSA's 360 approach to safety.
Visitors can also view MSA's industrial M1 SCBA (Self Contained Breathing Apparatus) and experience safety products in a virtual environment across roofing, confined space and oil and gas.
Alfonso Fernandez, Marketing Manager (Europe) for MSA, comments: "We are delighted to get our safety truck back on the road – there is no substitute for hands on experience, and the tour gives us a unique opportunity to talk to the industry about recent safety trends and how we can continue to overcome safety challenges. We hope to see at many people as possible at each stop."
If you would like to request a visit from the MSA Roadshow click here