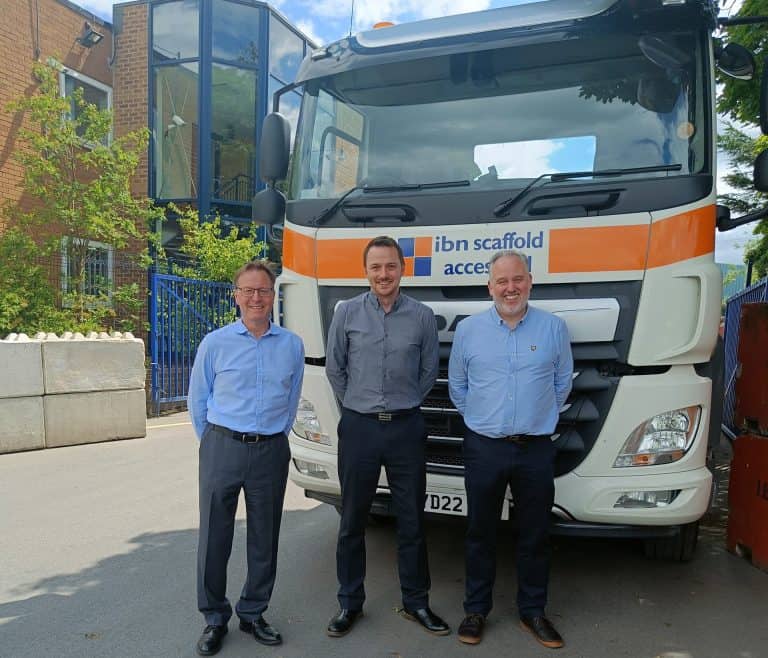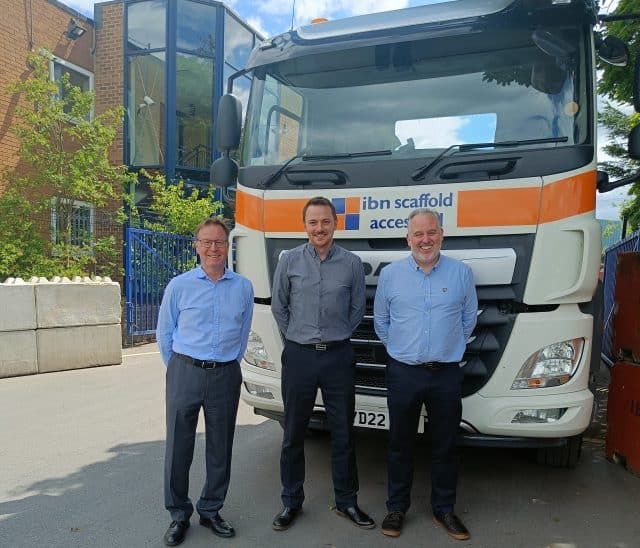 Top bosses from the National Access and Scaffolding Confederation (NASC) have recently met to discuss their incoming new president's objectives that are set to benefit its members and the wider scaffolding industry.
NASC's Managing Director Robin James and David Mosley, Director of Training & CISRS Managing Director met up with incoming NASC president David Brown – Managing Director of Barnsley-based IBN Scaffold Access Ltd.
The trio met up in Barnsley at IBN Scaffold Access Ltd's head office premises on Wednesday 29 June.
Discussions on the subject of David Brown's Presidential objectives, when he succeeds Lynn Way (Chris Sedgeman Scaffolding Ltd) as NASC President at their AGM in London on Friday 18 November 2022.
According to the scaffolding trade body, David's objectives as incoming NASC President include a wide range of topical and innovative targets and will benefit prospective and existing NASC members and widen the footprint of the scaffolding industry generally.
Presidential objectives are designed to complement ongoing (but separate) NASC objectives. Typically, they build upon existing objectives and help set out a template for the kind of legacy that a departing NASC President wishes to leave behind when they step down upon completion of their term of office.
The usual term of office for an NASC President is two years. However, due to the Covid pandemic, Lynn Way's presidency was extended for a further year, and she will have completed three years in the post when David steps up to the NASC Presidency in November.
It's understood that David will reveal further details on his objectives at the NASC AGM and within the NASC 2023 Yearbook that will be published in November.
The NASC AGM will precede the NASC Ball & Awards which are being held at the Westminster Bridge Park Plaza, London on Friday 18 November 2022.