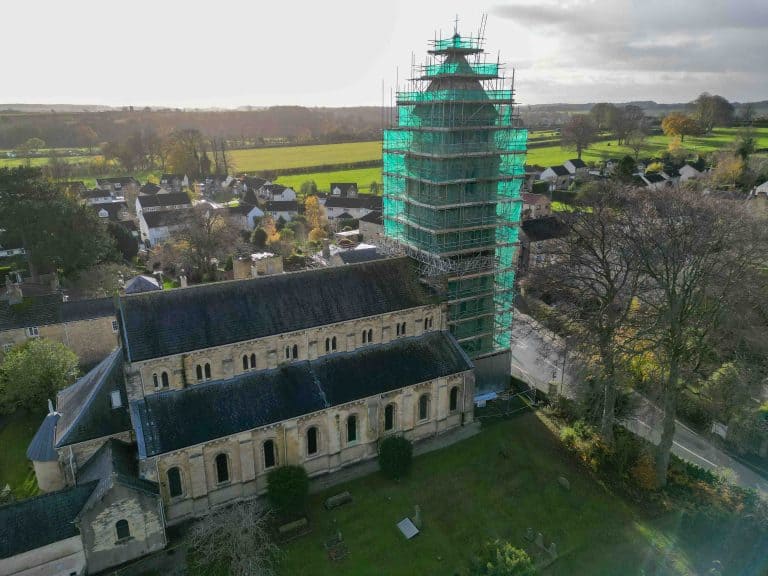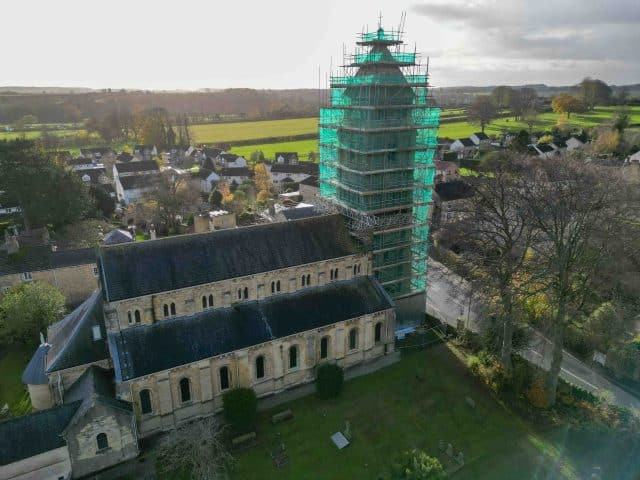 A Yorkshire scaffolding company is playing a leading role in the restoration of a 155- year-old Grade II listed church tower.
Elite Scaffolding, based at Thorpe Arch Trading Estate, spent three weeks scaffolding St Edward's Catholic Church's imposing west tower, allowing essential work to be carried out.
The structure, complete with buttresses, was finished in 1867 and culminates in a pyramid shaped ashlar roof and a finial. The base of the tower is open and has massive round arches open on three sides, making a very grand entrance to the church.
The Catholic church, located in the village of Clifford, near Boston Spa, West Yorkshire, was established to serve the growing population of Irish workers who came to work in the local flax mill in the 1830s, and was constructed of ashlar limestone with a green slate roof.
The eight-month programme of work see extensive repairs to the tower, masonry, gutters and windows.
Other works include replacing the lightening conductor's fixings, repairing fissures running through stone which require pinning to prevent further movement, replacing and repointing cement joints, replacing high-level iron bars, and pressure cleaning window ledges.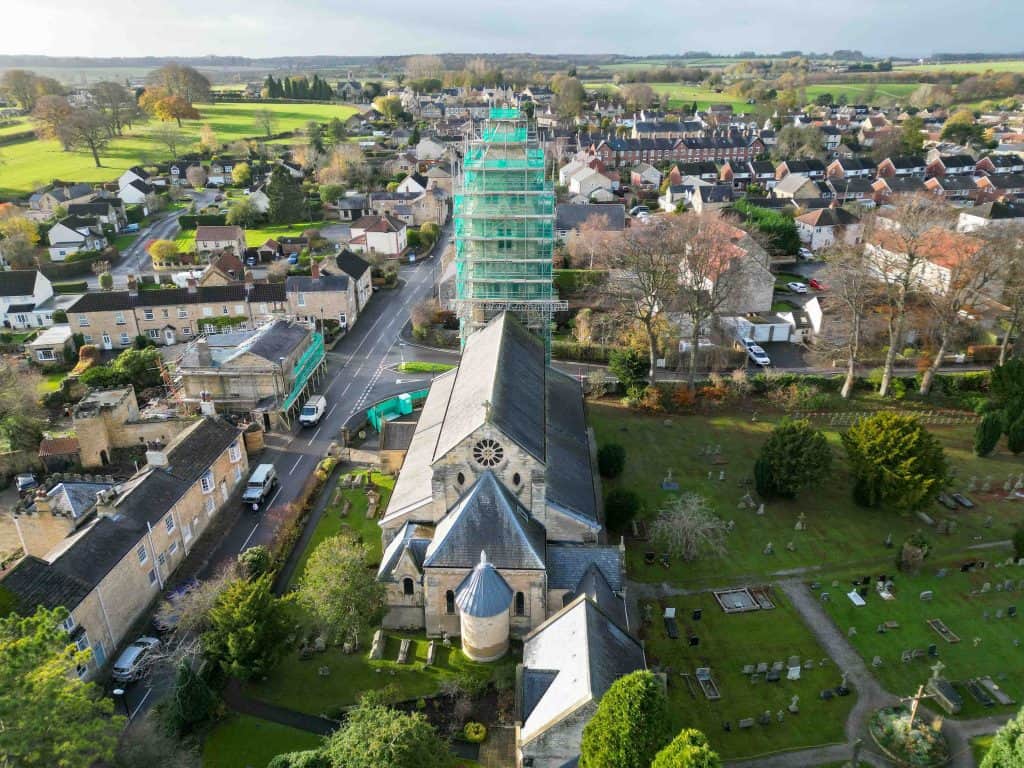 Spencer Cassidy, Elite Scaffolding's Managing Director, said: "After successfully completing high-profile projects at Ripley Castle, Knaresborough Castle, and Allerton Castle, this is the latest heritage building project that we have been involved with.
"It took our team three weeks to fully scaffold the 30m tower, allowing the experts to carry out their work in complete safety.
"This is another significant project for us, and we are delighted to be playing our part in helping restore this prominent structure, one that dominates the local skyline. It also demonstrates our expertise in scaffolding historic and listed buildings."