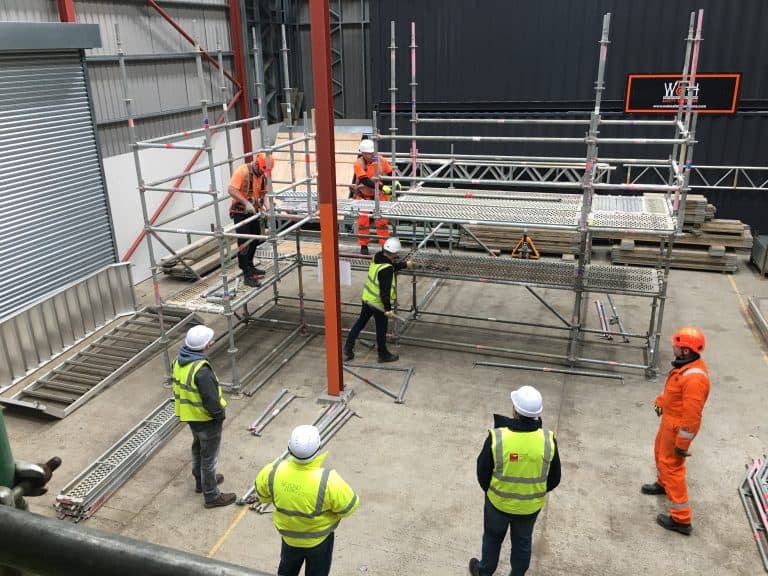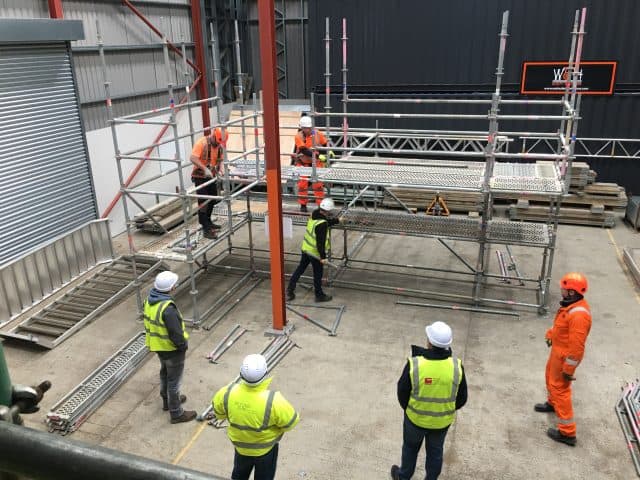 Plettac Metrix system scaffolding from TRAD UK remains one of the most popular system designs in the industry. However, scaffolders must undergo recommended training courses before using the product, says TRAD.
Thankfully, training is readily available from numerous providers across the country.
"I have been training scaffolders on Plettac Metrix since it was introduced," says David Abraham, MD at Fulcrum Scaffold Safety, which is based in Flintshire and trains scaffolders either in Fulcrum's own facilities or on a customer site, as long as it meets training safety requirements.
"Our system training is around 30% classroom based and 70% practical, and is a two-day course for scaffolders who have a minimum of CISRS Part 1," he adds. "Our courses are for a maximum of nine delegates, and scaffolders can either join an open course, or we can put on a dedicated course for any business that needs one. Additionally, Plettac Metrix system specific CISRS Part 1 and Part 2 courses are available, giving scaffolders in-depth training on TRAD's system."
Although many scaffolders will have been through Part 1 and Part 2 training to be CISRS certified, they must still do a system training course before they start using the product – and that course must be specific to the product type.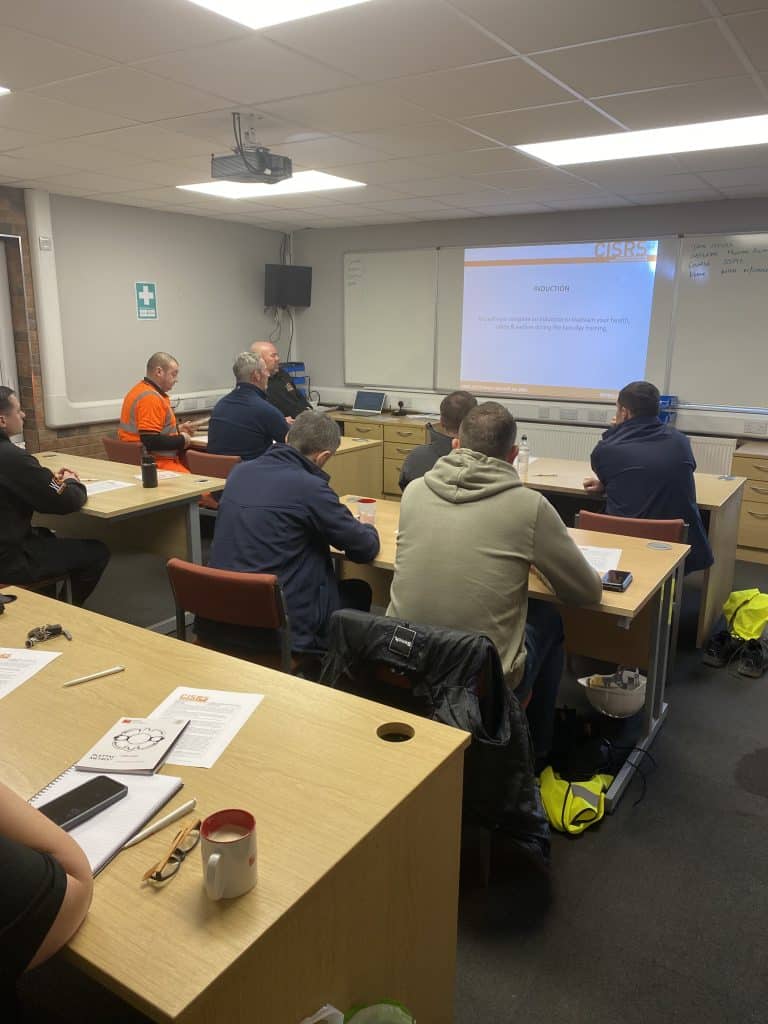 "Many scaffolding companies buy or hire system scaffold to help reduce time and cost on simpler projects," says Rob Nicholls from Safety & Access Ltd, also a Plettac Metrix training provider. "We always have to put health and safety first – of the scaffolders, other people on site and the wider public. So it's essential that the people working on a system like Metrix have the right training – system companies like TRAD caveat use of the product with a requirement for formal training, and that's absolutely the right thing to do."
As well as the two-day CISRS course, there's also the opportunity for a five-day base course, which is ideally suited to labourers who may be working on system scaffolding. "We're likely to see more use of system scaffolding, as companies look for safer, cost-effective ways to work," says David Abraham. "So we'd expect to be running many more courses for Plettac Metrix and other systems in the future."
Alan Slater, Head of Technical and Product Support at TRAD UK, agrees with the necessity of training, particularly for safety purposes. "Alongside all the other critical training that our partners offer, the CISRS Part 1 & 2 courses,  their System Scaffold Product Training Scheme and the CISRS BASE Plettac Metrix System Course are all specifically designed to help scaffolders and labourers understand and use the system effectively and safely."
Currently, Fulcrum Scaffold Safety has specific availability for Plettac Metrix training, including CISRS Part 1 Plettac Metrix course from 22nd May to 2nd June, and the CISRS Part 2 Plettac Metrix course from 20th November to 1st December. They also offer CISRS SSPTS Plettac Metrix courses on April 27th-28th, July 27th-28th, and October 12th-13th.
Additionally, W@H Safety Solutions, based in Newcastle, has specific availability for CISRS SSPTS Plattac Metrix courses on March 25th – 26th, April 29th – 30th and May 27th – 28th.
Safety & Access and TRAD UK's other partners, such as Aspects Total Training in the Midlands, can be contacted directly for availability for customer on-site training, or at their respective facilities. Full details of TRAD UK's network of training partners for the Plettac Metrix system can be found at https://traduk.co.uk/system/plettac-metrix-trad/