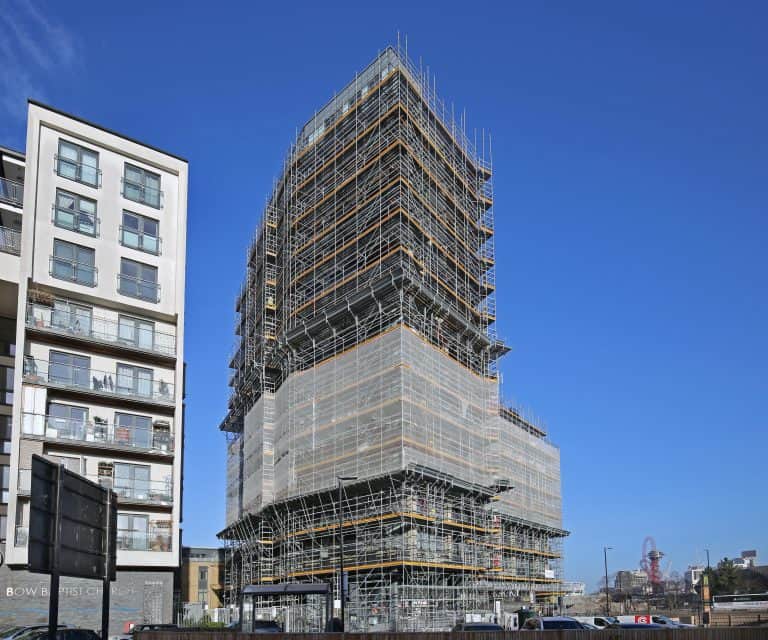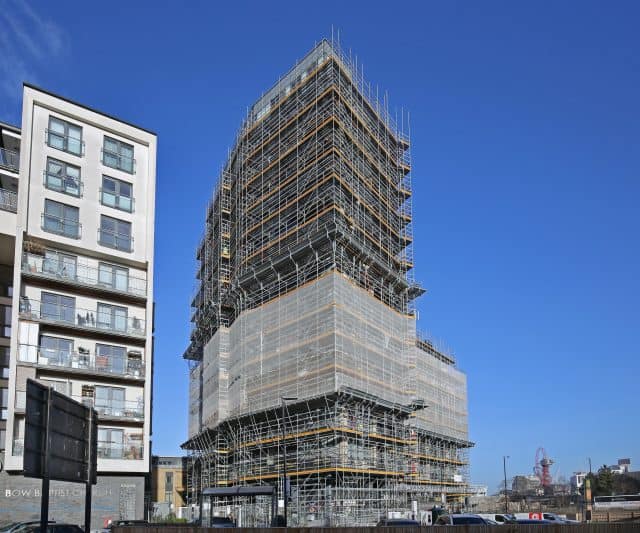 PERI, PDC Scaffolding and PSD have joined forces to deliver a complex recladding project in East London.
Essex-based scaffolding contractor, PDC Scaffolding, has recently taken on its largest project to date using PERI's scaffolding system, PERI UP Flex. 
Known as Payne Road, this geometrically complex recladding scheme is located in East London and required a scaffolding system that could adapt to the building's irregular geometry as it increased in height.
The solution was a wrap-around design consisting of 221 tonnes of PERI UP Flex scaffolding, providing perimeter access to all 16 storeys to facilitate cladding replacement. Working in collaboration with PERI's design team, the project's principal scaffolding designer, PSD Prime Scaffold and Structural Designs Ltd, was able to understand the system's specifications and capabilities during the planning phase, making the installation process on-site smoother.
According to Dion Penman, Scaffolding Project Delivery Manager at PERI, this project was particularly challenging due to the building's awkward shape. He explains, "The scaffolding arrangement had to be designed to the absolute millimetre to make it work." However, the PERI UP Flex system was ideal for this type of project because it lends itself to odd shapes, providing contractors unrestricted access around the scaffold to carry out the work.
Paul Casey, Managing Director of PDC Scaffolding, highlighted the benefits of the PERI UP system's flexible components, explaining how the different deck sizes allowed them to accommodate the building's shape. Furthermore, components like PERI's console brackets enabled the team to navigate safely around every part of the building, covering all the gaps.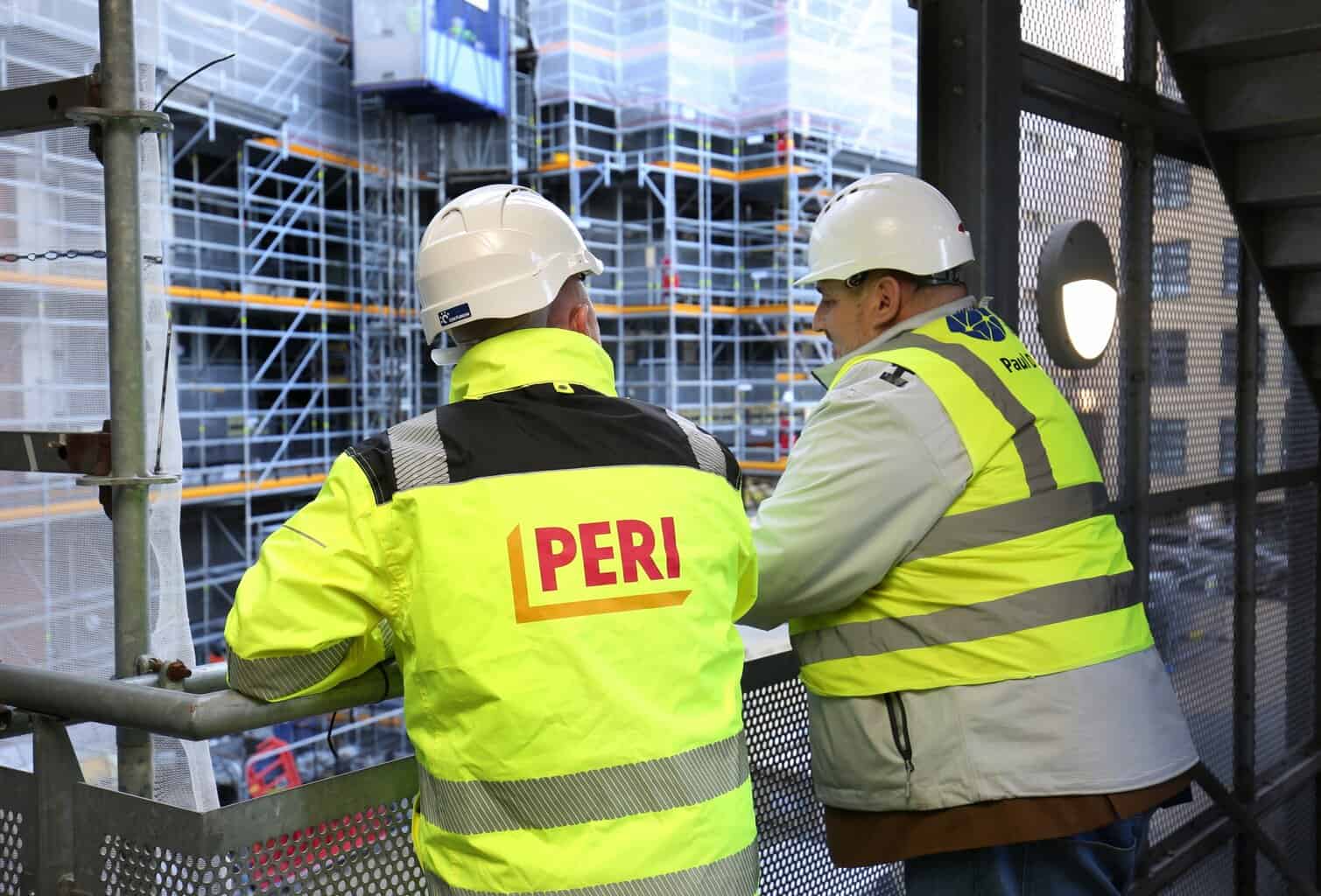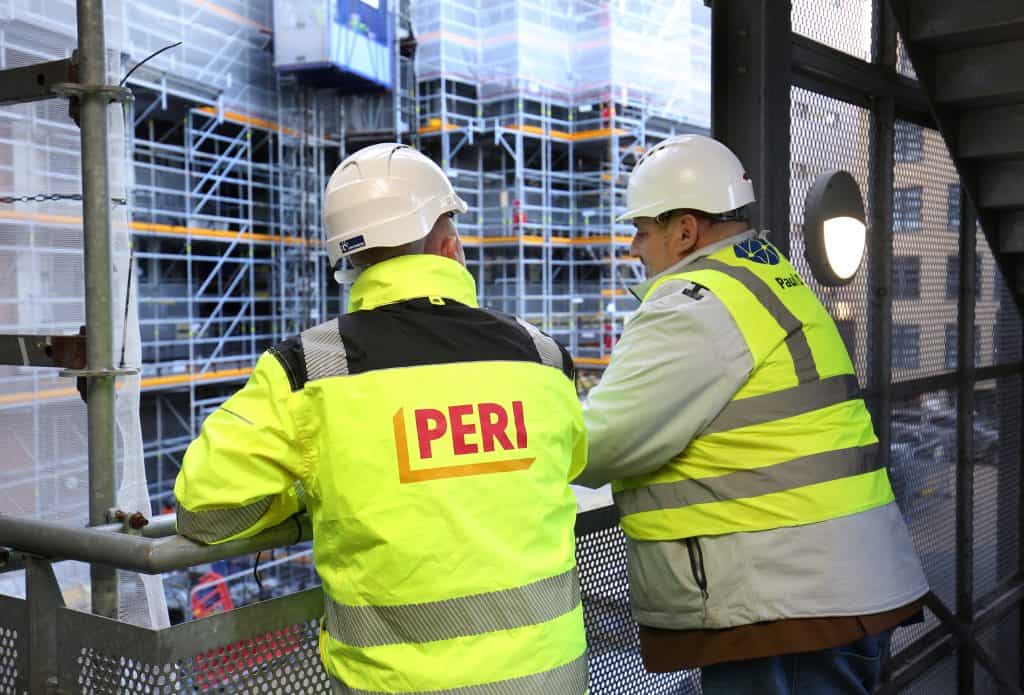 "The reason we've used the PERI UP system is because it's the most versatile system out there," he said. "The different deck sizes available in the range have been beneficial as we've been able to install a deck arrangement that accommodates the shape of the building. In addition to the decks, using components like the console brackets meant that we could get around every part of the building safely."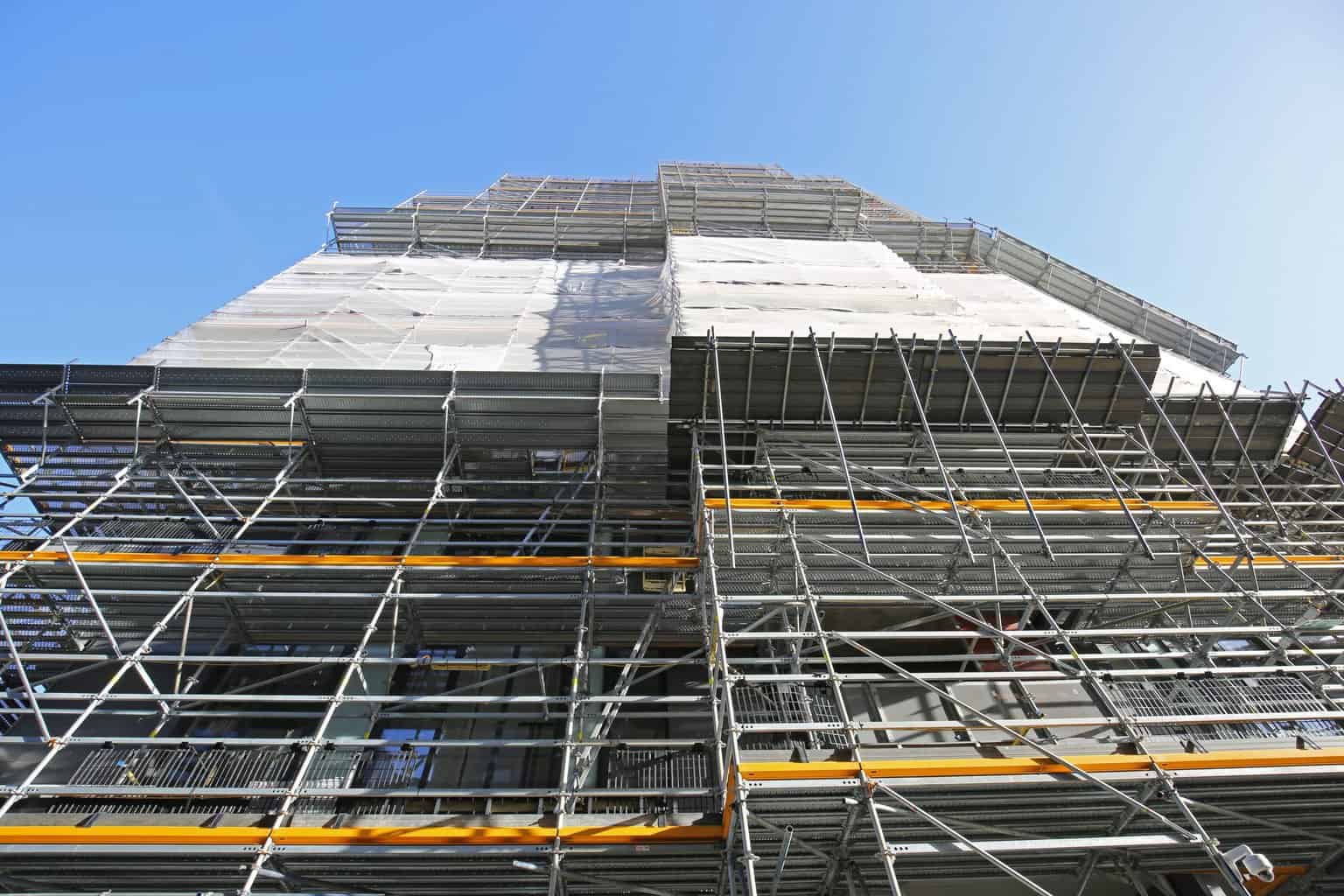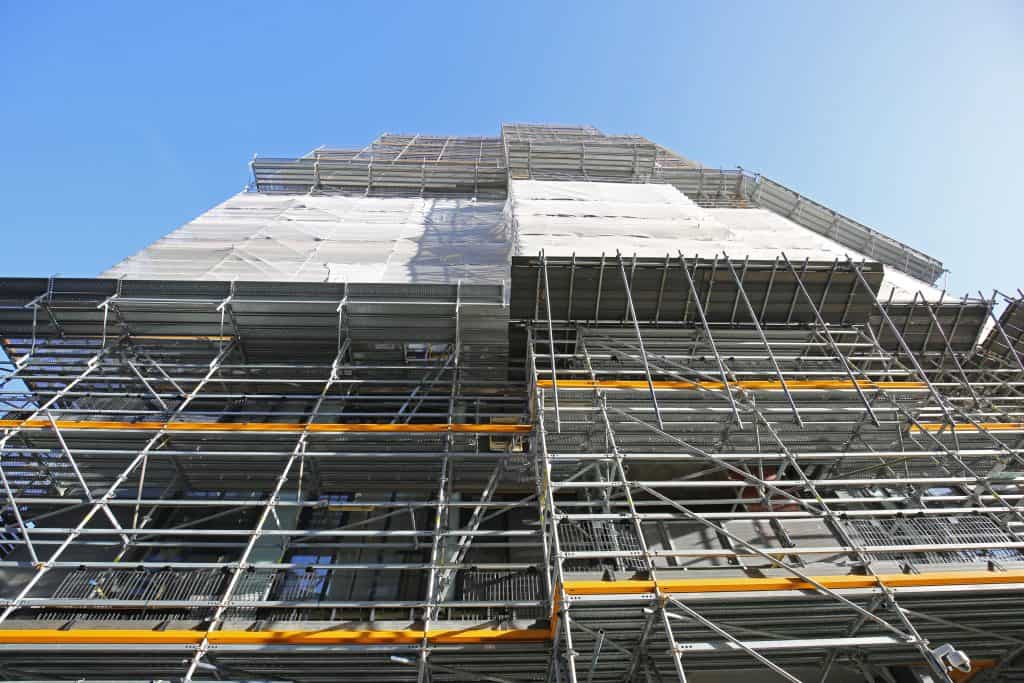 This scaffold marks PDC Scaffolding's fourth project using the PERI UP system, and the company is investing £2m in the system following its Payne Road project. This continual investment plan will support the company's recladding and refurbishment projects over the coming years.
The collaboration between PDC Scaffolding, PERI, and PSD Prime Scaffold and Structural Designs Ltd has successfully delivered a complex recladding project using PERI UP Flex, demonstrating the system's versatility and ability to adapt to challenging geometries.