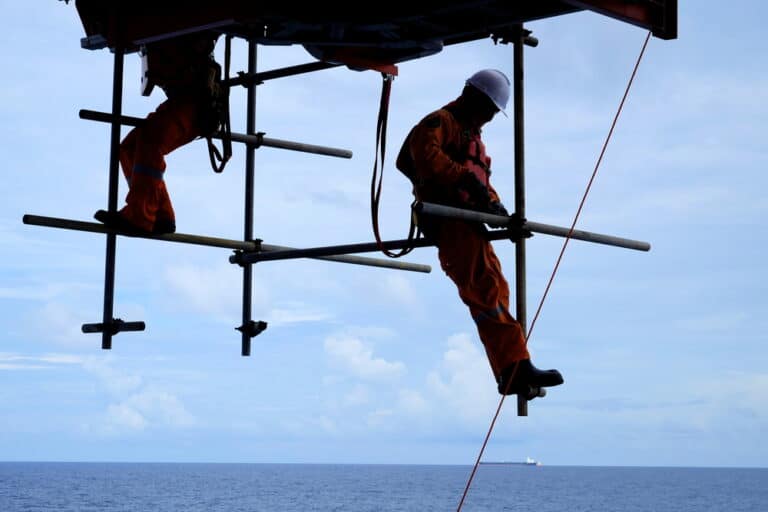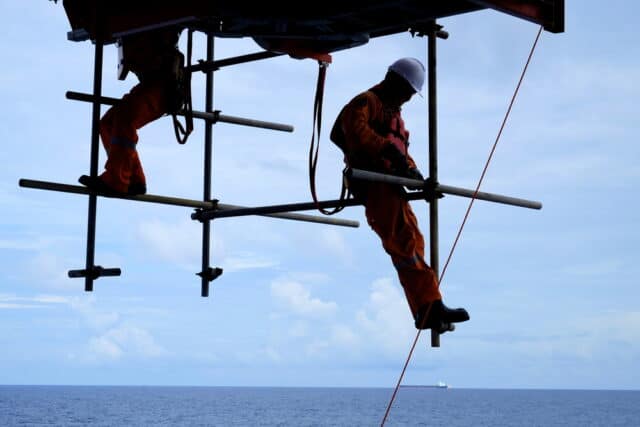 Scaffolders are among the 1,300 offshore workers set to stage a 48-hour strike over pay beginning April 24. 
Unite Scotland warns that the coordinated walkout will bring dozens of oil and gas platforms to a standstill. The union is involved in separate disputes with several North Sea firms, but workers from different companies will strike simultaneously.
Sharon Graham, Unite general secretary, stated: "There's no question that contractors and operators can easily afford to give a decent pay rise." 
Workers participating in the strike include electrical, production, mechanical technicians, deck crew, crane operators, pipefitters, platers, and riggers, as well as scaffolding professionals.
Offshore workers employed by Bilfinger UK Limited, Petrofac Facilities Management, Stork Technical Services, Sparrows Offshore Services, and Worley Services UK Limited will be affected. 
Graham added, "The scale of corporate greed in the offshore sector has to be challenged. 1,350 offshore workers will now take part in an unprecedented tsunami of industrial action over 48 hours with hundreds more set to join them."
Around 700 offshore workers at Bilfinger, over 360 at Stork, 150 at Sparrows Offshore Services, and approximately 100 more at Petrofac and Worley Services will join the walkout. 
John Boland, Unite industrial officer, noted: "This is not exclusively about pay but also working rotas, holidays, and offshore safety. The workforce has been taken for granted for years, but now their value will be acutely felt when strike action will bring dozens of platforms to a standstill."
Scaffolders and their fellow offshore workers stand united in their fight for better jobs, pay, and working conditions, sending a powerful message to the industry about the importance of fair treatment and recognition.