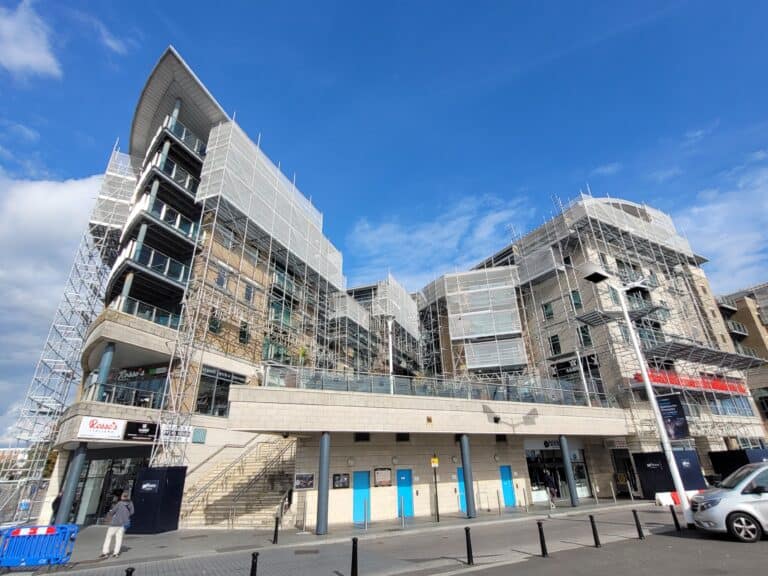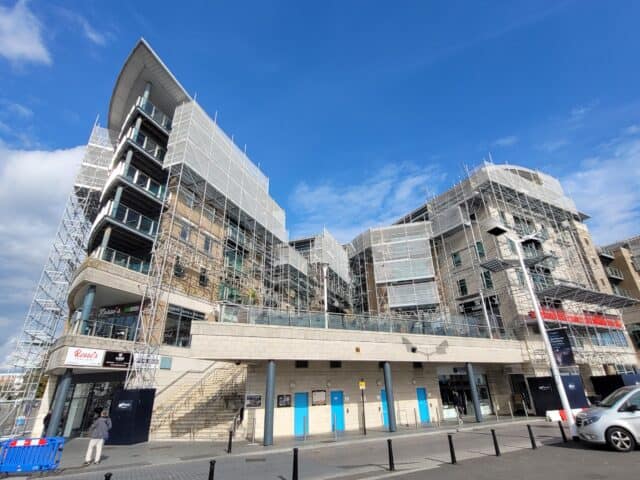 Utilising Layher's world-renowned Allround System, Southampton-based Skill Scaffolding has successfully provided access to all external elevations of Dolphin Quays in Poole, Dorset.
The project, commissioned by main contractors GPF Lewis, aimed to facilitate investigative, remedial, and recladding works to the building complex's upper levels, rooftops, and balconies.
The Dolphin Quays project marked Skill Scaffolding's first foray into system scaffolding, and they chose to invest in the Layher Allround System to tackle the challenging requirements of the site. James Wall, Business Development Manager at Skill Scaffolding, describes the project as "a deep-end dive into system scaffold", given the building's undulating elevations, roofs, and practically inaccessible crevices.
Dolphin Quays is a prime waterfront location overlooking Poole Harbour in Dorset. The development boasts 104 high-end apartments and a variety of shops and restaurants at street-level and lower podium levels. However, despite being completed relatively recently in 2004, the lack of existing drawings posed significant engineering challenges from the outset for Skill.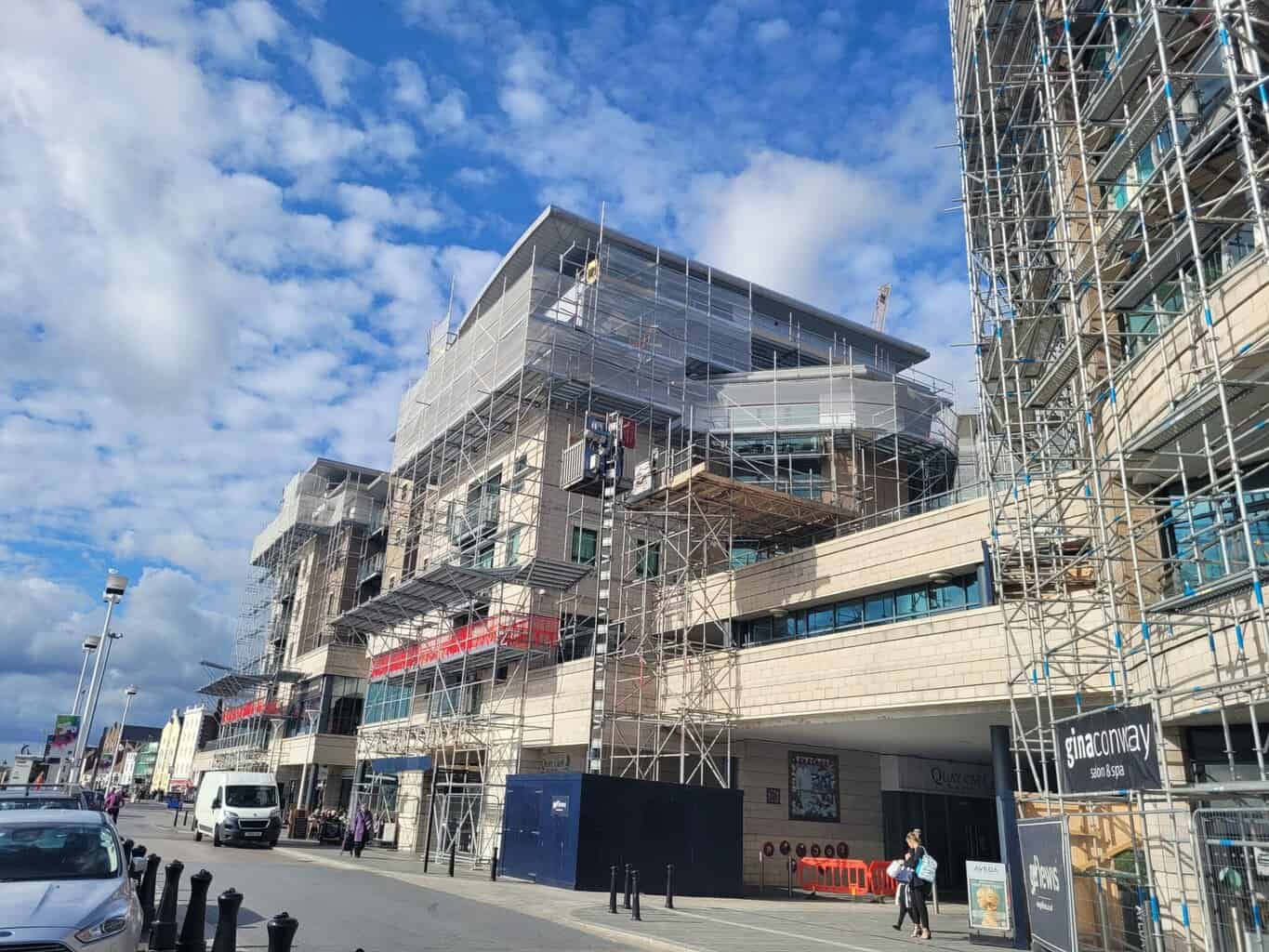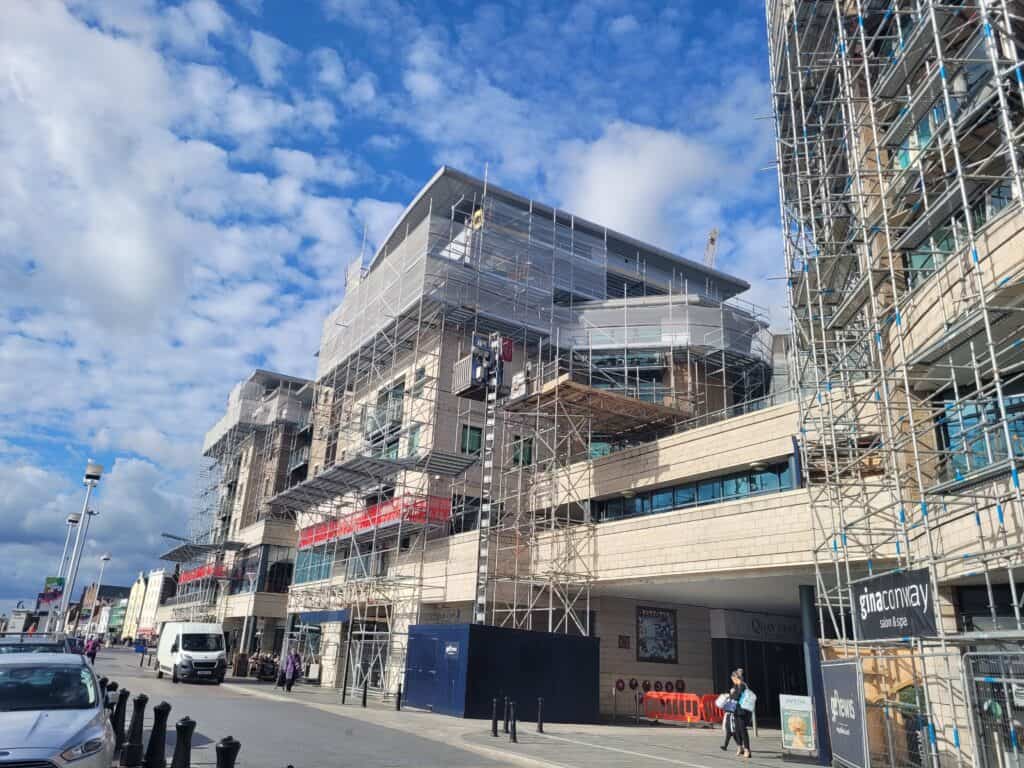 To overcome this issue, the company collaborated closely with Layher UK's expert design team, conducting multiple site visits to capture all the necessary details for bespoke designs that met the needs of all parties involved.
According to Wall, the Layher Allround System proved to be "capable, adaptable, and flexible" throughout the project. The scaffolding had to accommodate multiple public staircases, various podiums, and heavy public foot traffic around busy shop fronts, quayside cafés, and restaurants. Skill Scaffolding focused on minimising public interface and disruption during the height of summer when the quayside is at its busiest.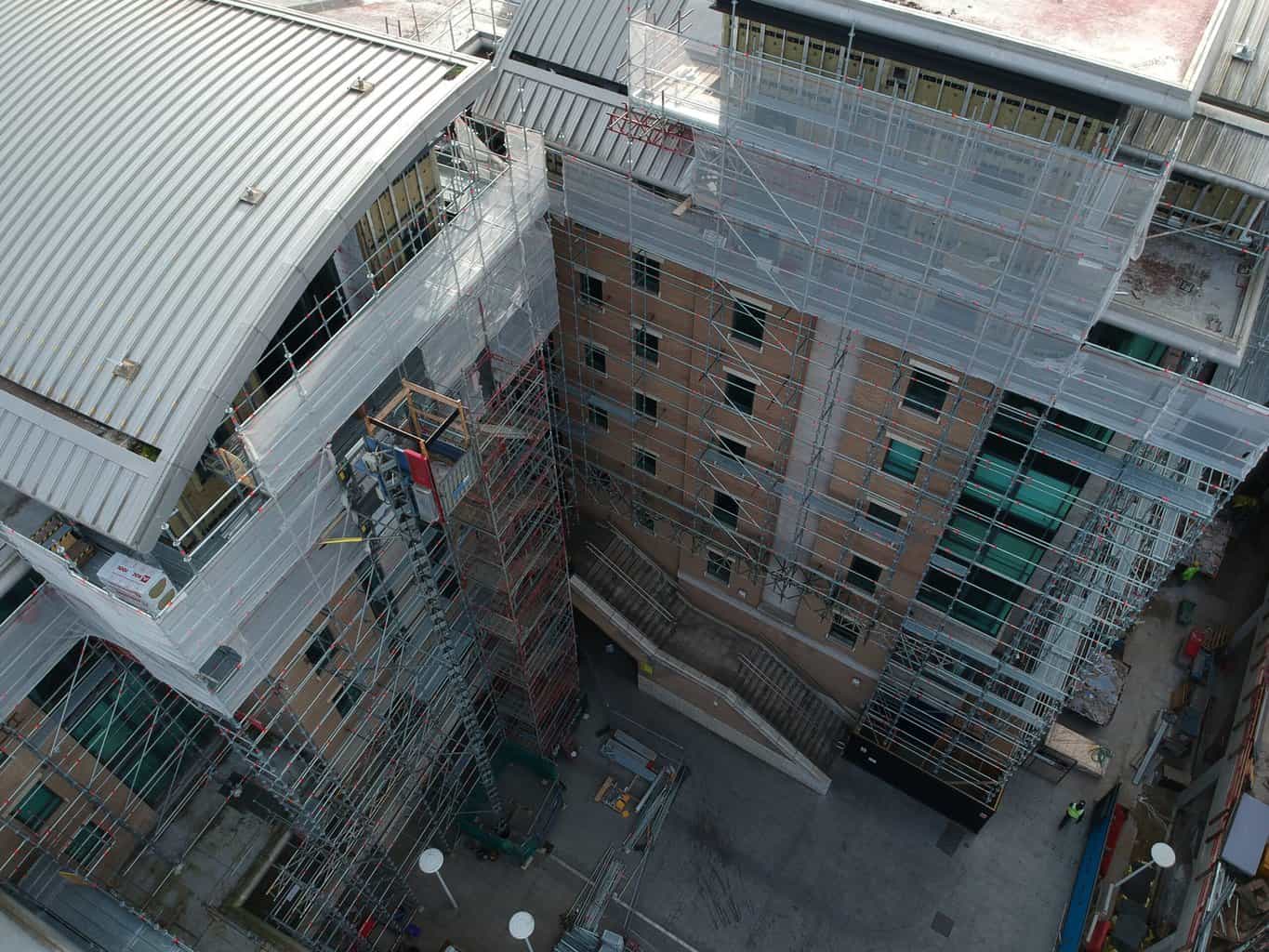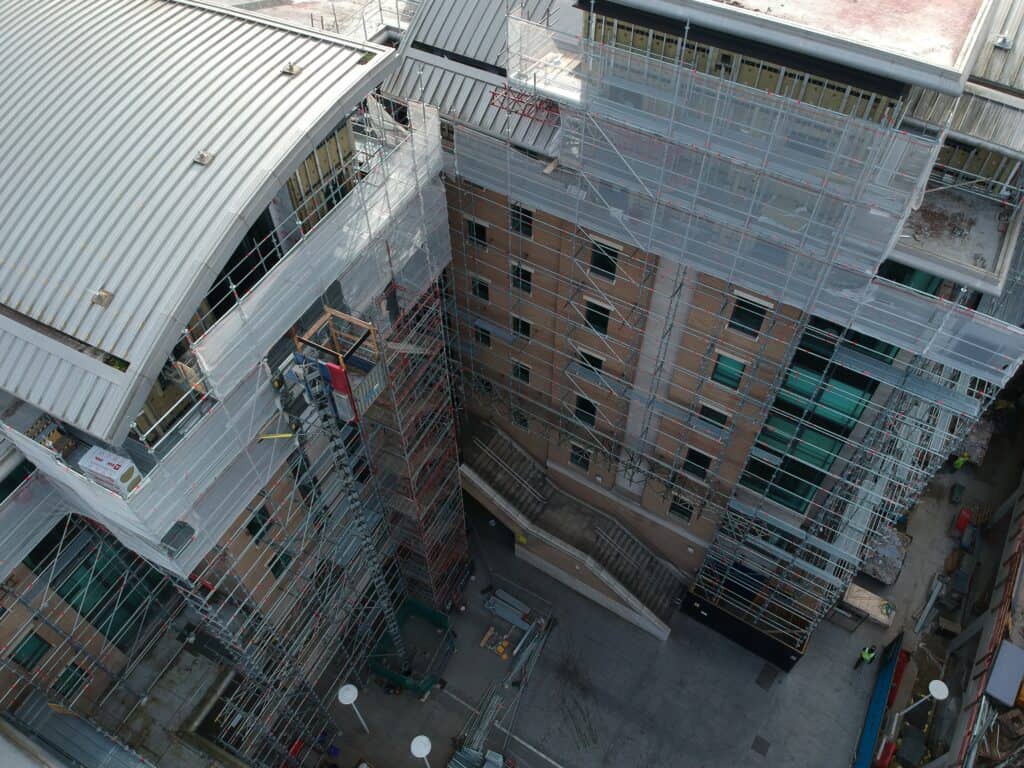 The project's location and varying height podiums presented further challenges, especially regarding material transportation. Skill Scaffolding had to organise on-site kit-specific deliveries and early morning crane lifts, working in collaboration with the local Poole Harbour Master to prevent disruptions.
In conclusion, Skill Scaffolding's first experience with system scaffold was not only rewarding but also demonstrated the effectiveness and adaptability of the Layher Allround System. The successful completion of the Dolphin Quays project has paved the way for other innovative scaffolding solutions by Skill Scaffolding, Layher UK and the wider construction industry.
Sean Pike, Managing Director of Layher Ltd, UK, said: "After several meetings with the Skill leadership team and a site trial we were delighted and very excited that Skill trusted us and chose our equipment for their business.  Working closely from the outset both teams worked in strategic partnership on this tricky first job to ensure it was the success that it is."