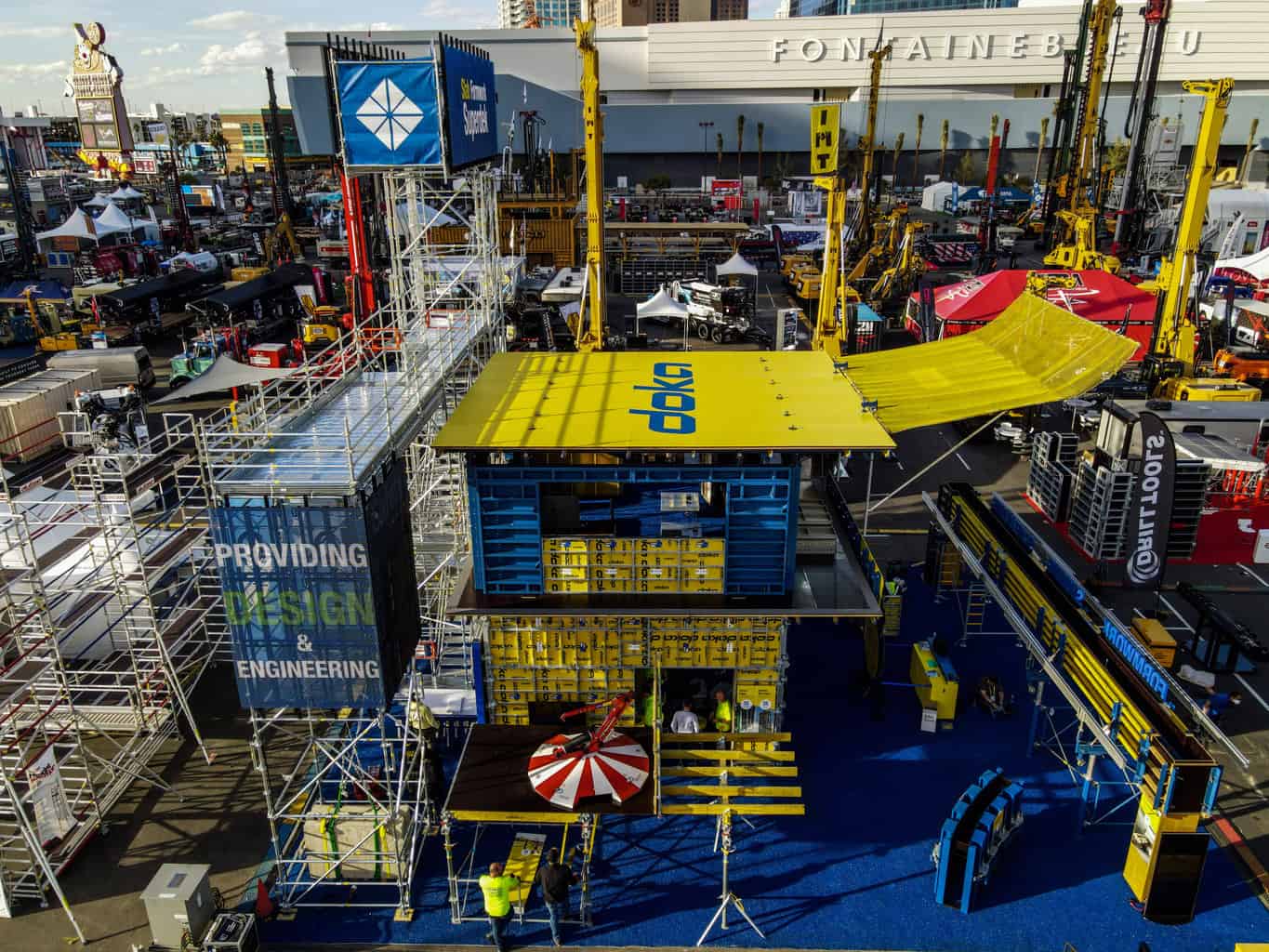 Setting the stage for a new era in scaffolding, AT-PAC and Doka unveiled groundbreaking products and digital solutions at the 2023 CONEXPO CON-AGG Expo in Las Vegas.
The 2023 CONEXPO CON-AGG Expo, North America's largest construction show, celebrated a significant milestone as construction professionals worldwide gathered in Las Vegas from March 13th to 18th. In collaboration with formwork technology specialist Doka, system scaffolding firm AT-PAC debuted its Ringlock system scaffold, innovative accessories, and Hi-Vis® Scaffold Management Software.
Hi-Vis® Software, a planning and process control tool, aims to streamline scaffold resource management, maximise labour productivity, and enhance product utilisation. The software can adapt to projects of any size, allowing users to deploy application modules individually or as a cohesive scaffold solution. Furthermore, Hi-Vis® includes data analytics and dashboard reporting, granting project managers insight into the scaffolding work process, enhancing construction schedules, and increasing cost predictability while mitigating project risks.
AT-PAC's eye-catching 16-meter Ringlock scaffolding display, designed to be visible across the showground, featured a Ringlock stair access solution for visitors to access the booth and a large 'selfie' photo deck to enjoy the view.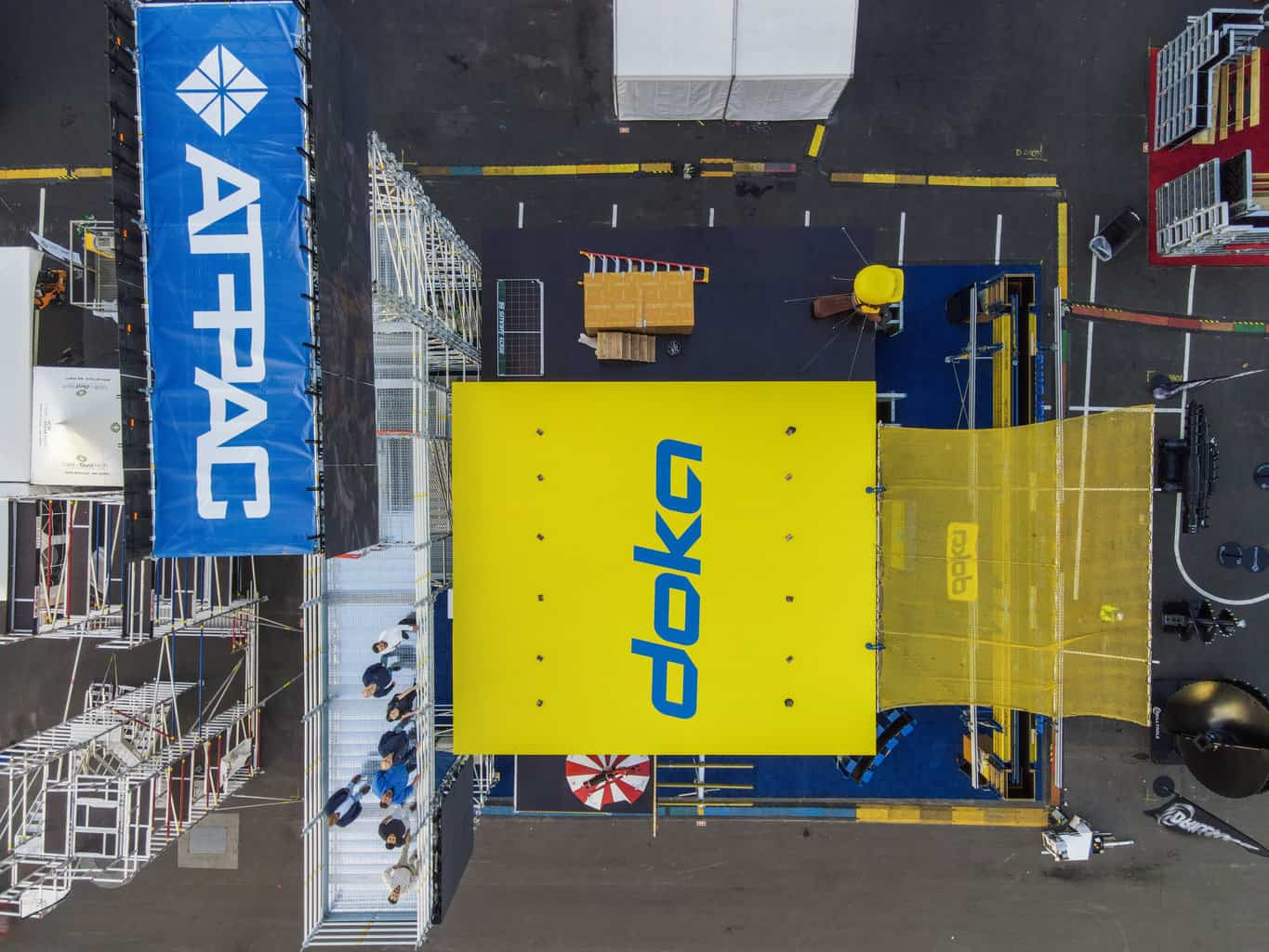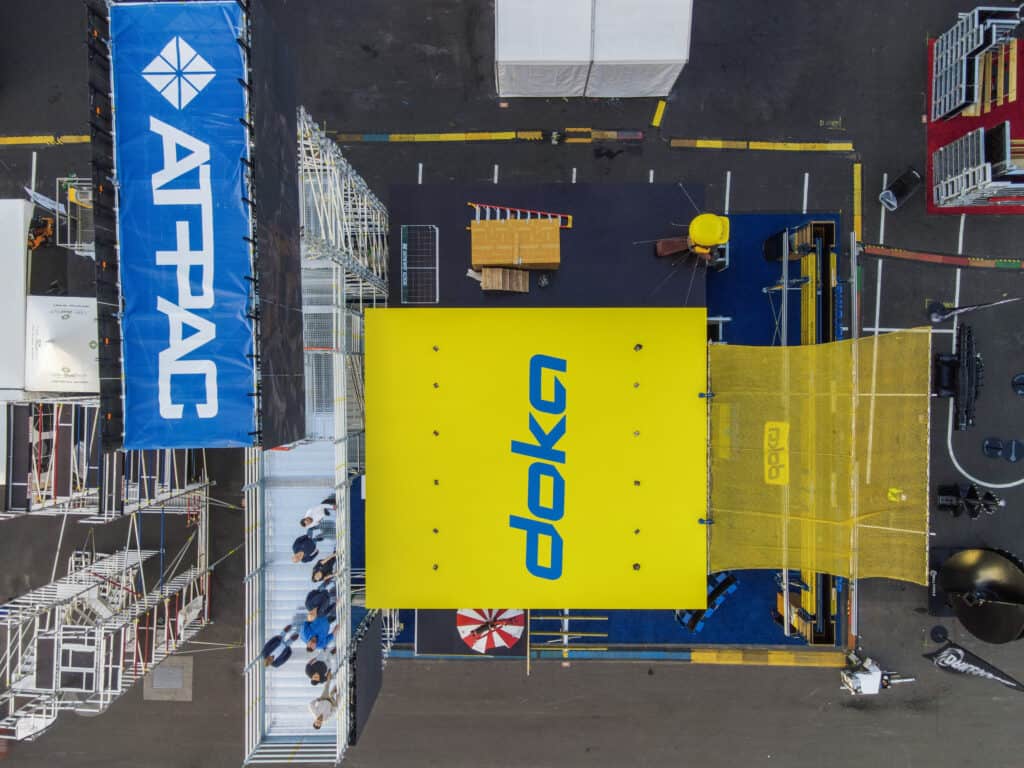 The display showcased solutions such as large-span bridging, accessories like telescopic bracing, an HD quad shoring arrangement, and a 4.0m cantilever platform supporting a double-sided LED screen.
Regarding the design of the display, Shane Carroll, AT-PAC's North American Technical Manager, said, "We had limited space to design and build the display and couldn't secure the structure to the ground. With our innovative design approach, we managed to overcome these challenges and showcase an impressive scaffold by utilising counterweights and steel cable for stability. The scaffold crew did a great job to finish the install on time, and most importantly, safely."
The event also featured a press conference where AT-PAC's CEO, Josh Dundon, discussed the partnership between AT-PAC and Doka, as well as the latest trends and innovations in the scaffold industry. With nearly three decades of experience, AT-PAC has emerged as a leader in the scaffolding industry, catering to various sectors such as oil and gas, mining, power, infrastructure, and commercial construction.