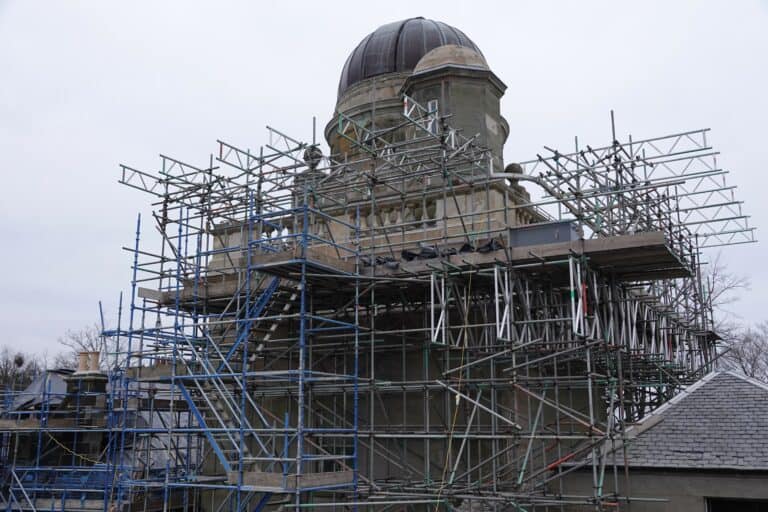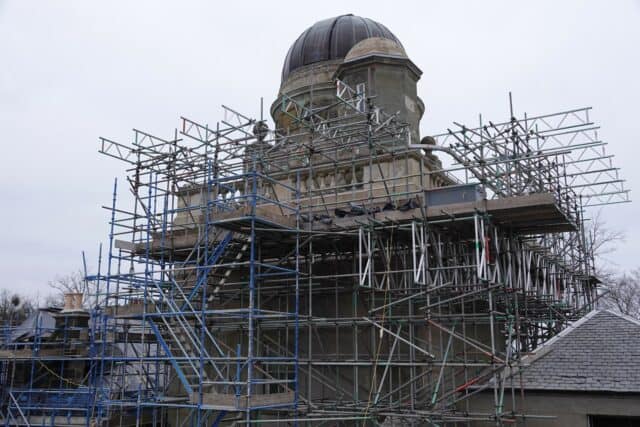 Paisley Museum, a cherished cultural landmark, is undergoing a major renovation, with JR Scaffold Services playing a pivotal role in supporting the building's transformation.
The historic Paisley Museum, a Grade A-listed building and one of Paisley's most well-known cultural landmarks, is undergoing significant renovation. As the main scaffold supplier on this important project, JR Scaffold Services, a division of leading Scottish construction firm The JR Group, has been instrumental in erecting an impressive scaffold structure around the museum. The renovation is part of Renfrewshire Council's £100 million investment in local cultural venues.
John Jack, Contract Manager for JR Scaffold Services, expressed the company's pride in being part of the museum's restoration: "We are incredibly proud to be playing our part in the restoration of Paisley Museum – it is an incredibly complex job with many parts to it, but our expertise lends itself perfectly to the intricacies of it."
This ambitious project aims to completely renovate the museum, including the Grade A observatory dome, new roofs, façade stone works, glazing for multiple skylights, and a steel frame extension.
To accommodate the diverse requirements of the job, JR Scaffold Services has provided various types of scaffolds, such as edge protection, independent wall, internal birdcage, cantilever, and bespoke scaffolds designed by an expert engineer for heavy loads and lifting points for stone replacement.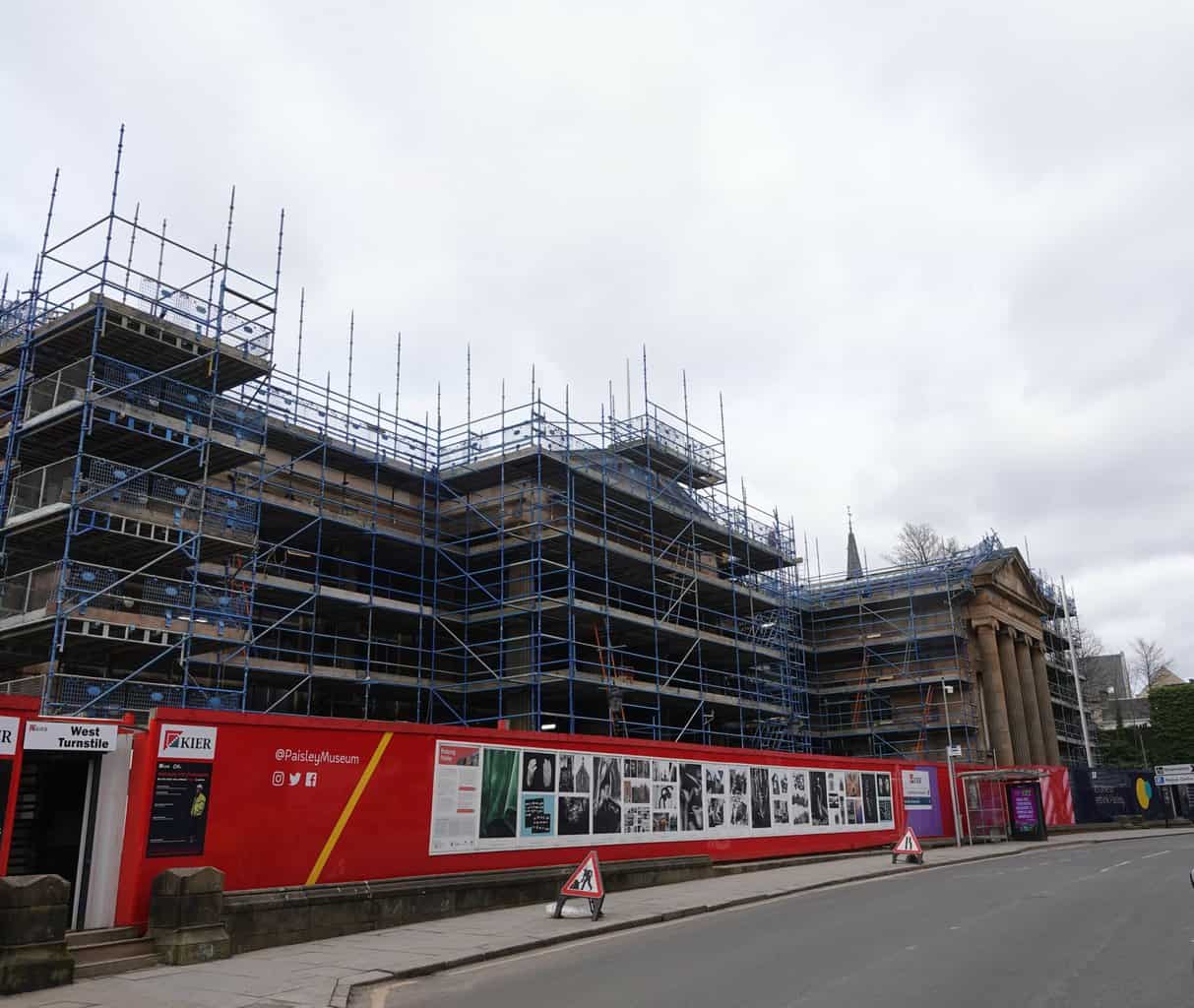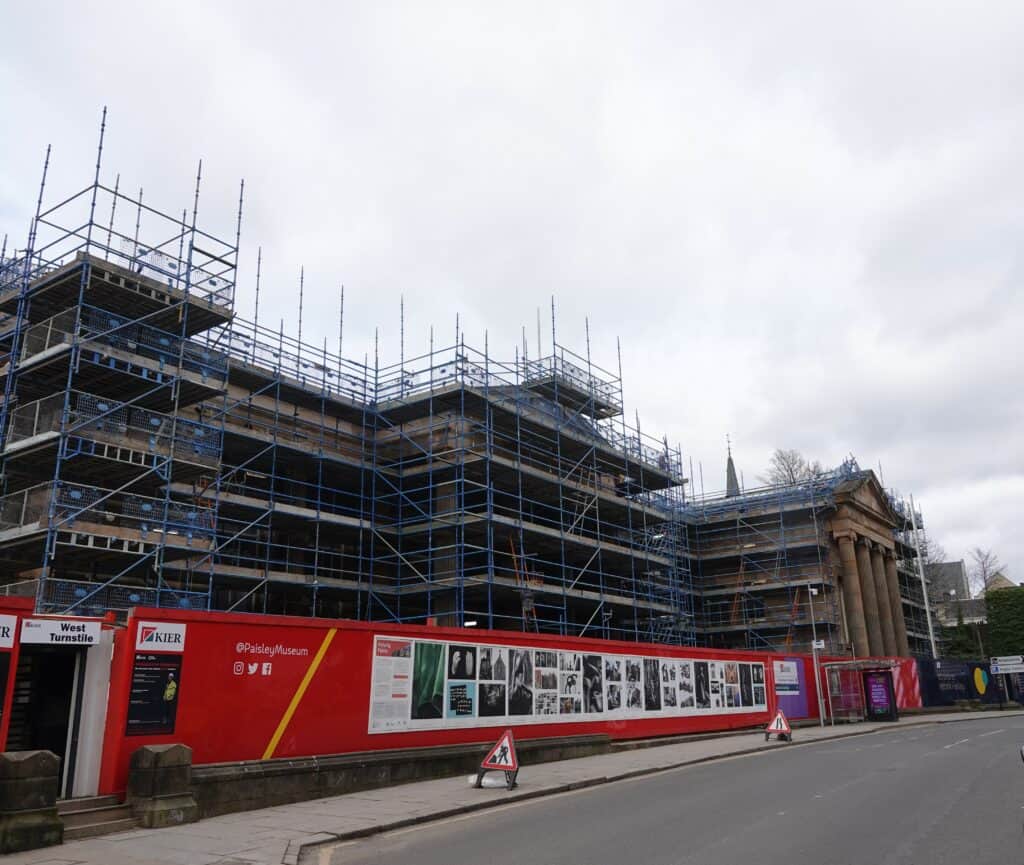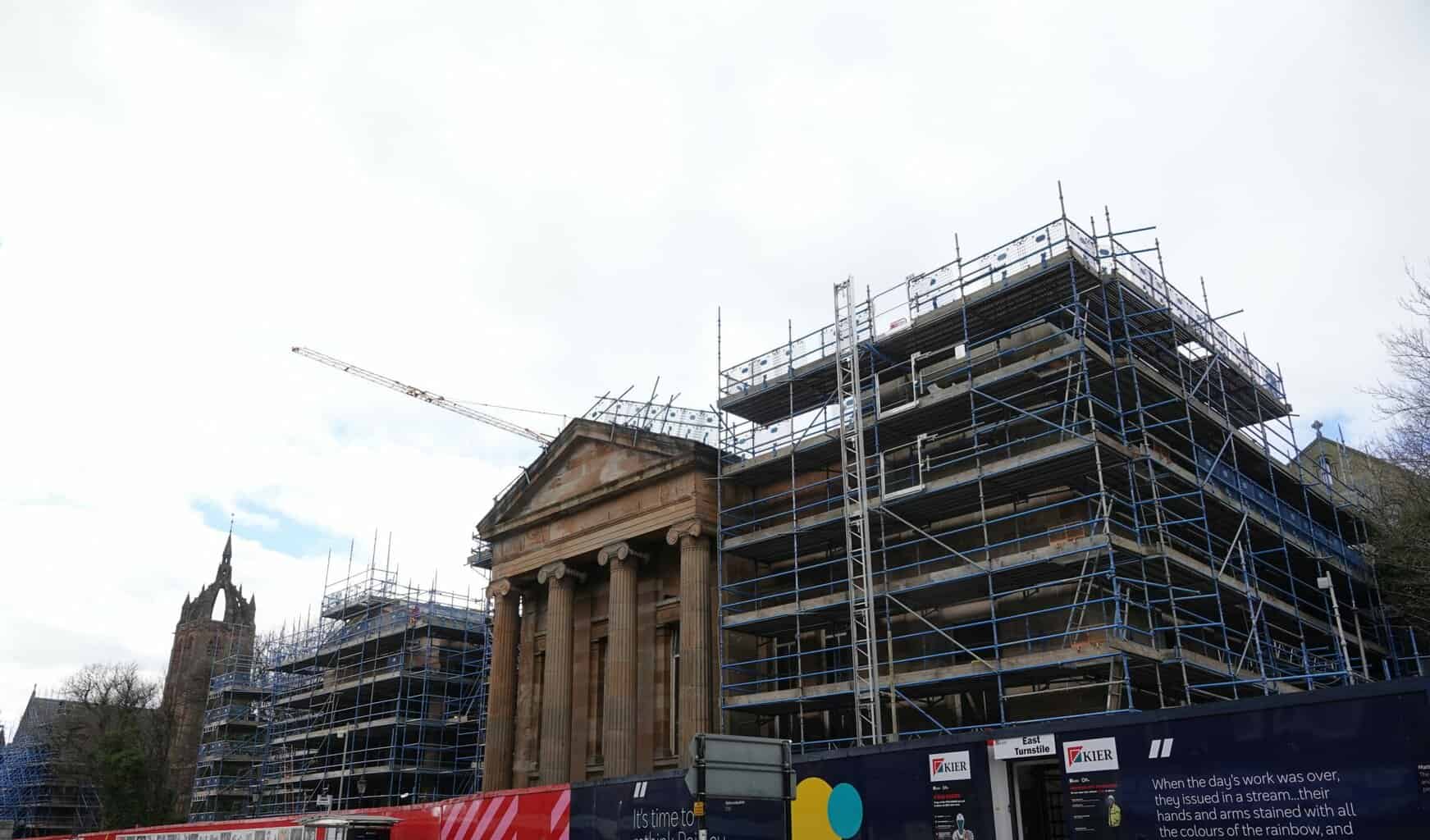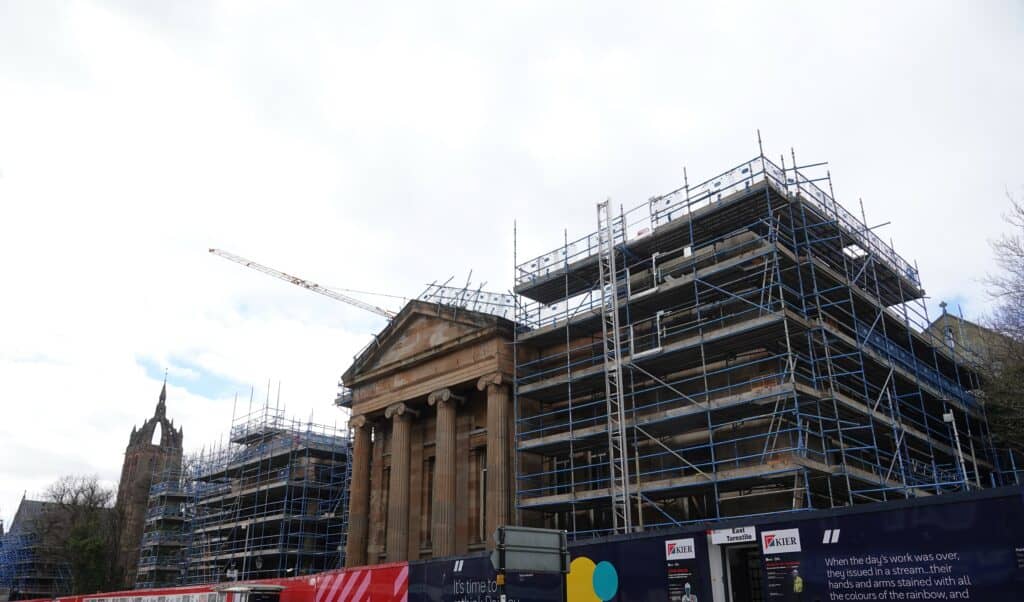 Working on behalf of the main contractor Keir Construction, the scaffold project began in July 2021 and will remain on site until the Summer of 2024. 
The Paisley Museum, which first opened in 1871, was designed by architect John Honeyman and funded by Sir Peter Coats. The renovation is expected to protect the national significance of the museum for generations to come.
In addition to their work at Paisley Museum, JR Scaffold Services Ltd has supported iconic buildings like the University of Glasgow, The Hamilton Mausoleum, The Hunterian Museum, and the Dounreay Nuclear Power Plant. 
The JR Group, which began as a scaffolding business in 1995, has grown into one of the largest building and construction firms in Scotland, employing around 200 staff members.