The company has won awards for product innovation and its charity fundraising
TRAD UK is celebrating two prestigious wins as part of Altrad's annual meeting. The company won a President's Award for product innovation with its All-in-one EdgeGuard system, and a second award for raising £33,000 for Anthony Nolan Trust in memory of past director, John Paterson.
The Patent-Pending All-in-one-EdgeGuard system is a unique modular edge protection system which is flexible enough to adapt for temporary use, but is also built to last for permanent use. So, it delivers a safe and smart solution for builders and building management teams.
Traditional edge protection systems can be responsible for trip hazards – in fact they are one of the most common trip hazards found on roofs – which is not necessarily a desirable feature for edge protection! When developing the product, TRAD used its team's experience of working on these projects, and its in-depth awareness of UK Health and Safety regulations to ensure the new product minimises this problematic feature, while also being extremely easy to use, safe to install and robust enough to last.
"We were delighted to win the President's Award for product innovation," says Colin Dobson, MD at TRAD UK. "We are rightly proud of our track record in product innovation – especially where that applies to safety on site, and the ability to manage projects easily and cost-effectively. It was a real honour to have the All-in-one EdgeGuard showcased in this way."
The CSR award is equally important to the business. '£22k for 2022' was TRAD's tagline for its 2022 fundraising campaign, which focused on raising money for Anthony Nolan Trust – a charity that supported past director John Paterson and his family when he was ill.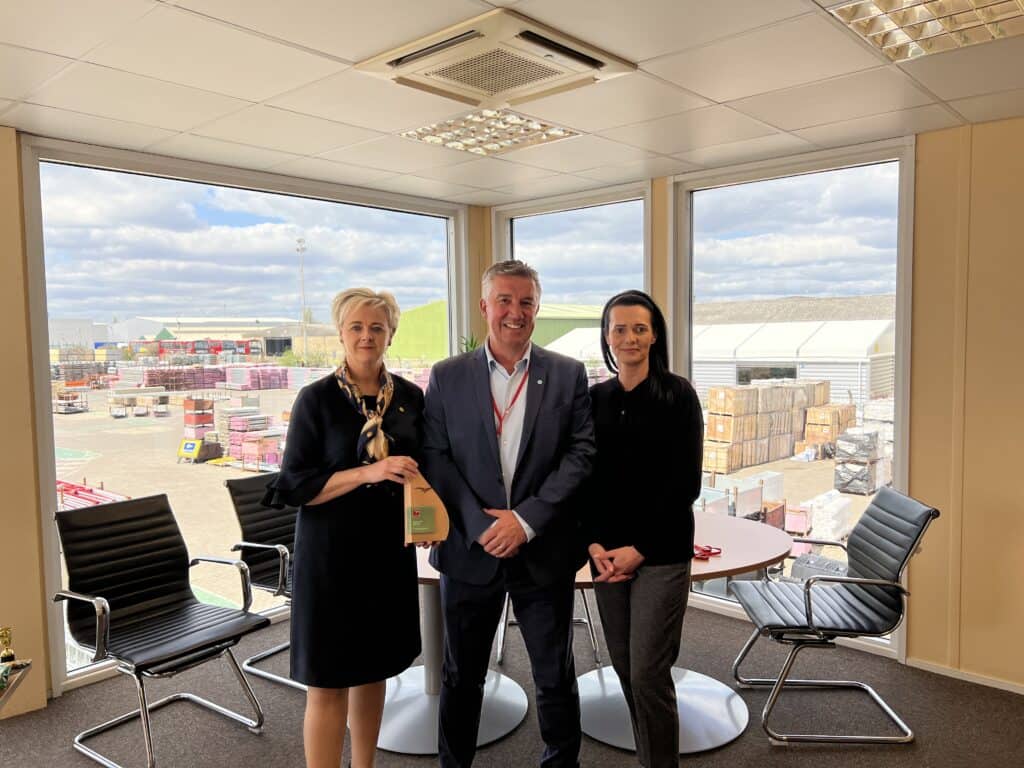 Putting together a full calendar of charity-raising events, the company surpassed its target by £11,000, raising £33,000 overall. The fundraising had considerable support not just from within TRAD, but from suppliers, clients and industry bodies – something really appreciated by Jane Paterson, John's widow, who made a video specially for the Altrad Award presentation.
"It was incredibly important for us to mark John's contribution to TRAD and to all his colleagues by raising money in his memory," says Ros Howe, HR Director. "It was amazing for us to see how motivated people were to take part in events so that they could help to make a difference. It is fantastic to have this effort recognised by the Altrad President's Award."