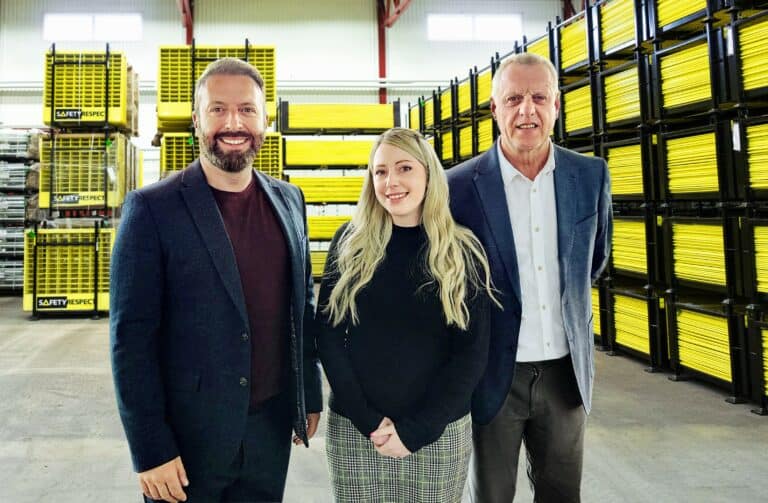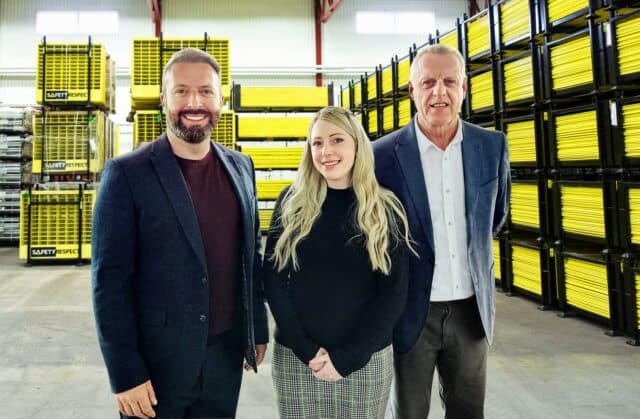 In a groundbreaking move, Safety Respect, a leading global manufacturer of edge protection products, has announced a significant investment in the UK's construction market.
Following the success of the initial Swedish intervention in the UK temporary edge protection sector in the early 2000s, the firm is set to redefine safety standards in the industry.
After creating a new team and heavily investing in a UK logistics centre, Safety Respect is ready to meet the rising demand for high-quality edge protection products in the UK.
The company, which manufactures over 100,000 barriers globally each year, aims to deliver record-breaking stock levels and unmatched delivery speeds from its advanced European plants.
Safety Respect UK is now poised to offer an unprecedented range of products and services at every stage of the Work At Height Hierarchy. The company, established initially in Ostersund, Sweden, in 2007, has ambitious growth plans across various markets, with the UK singled out as a primary focus.
To aid its entry into the UK market, Safety Respect has acquired Vivatec UK and appointed former Vivatec boss Oliver Gwinnell to lead the venture. Gwinnell, an industry veteran with nearly two decades of experience, was part of the Swedish firm's product sales team, instrumental in reshaping the UK's temporary edge protection industry.
Reflecting on this new chapter, Gwinnell said, "We have huge aspirations in the UK, and we think now is the perfect time to launch here and offer something different. Safety Respect UK isn't going to be another 'me-too' company. We can truly design bespoke solutions and because of our size we have the capability and control to deliver products fast."
Highlighting their dedication to innovation, Gwinnell hinted at upcoming technology-driven solutions to improve efficiency and safety. Combining an experienced team and an eager group of innovators makes Safety Respect well-positioned to revolutionise the industry again.
Echoing Gwinnell's optimism, Safety Respect CEO Per Ramberger said, "There is much opportunity in the UK, and we are excited by this announcement. The UK is a mature, sophisticated market, wanting clever products and solutions. Our production capabilities are substantial, and we have invested heavily in technology creating smarter ways of working."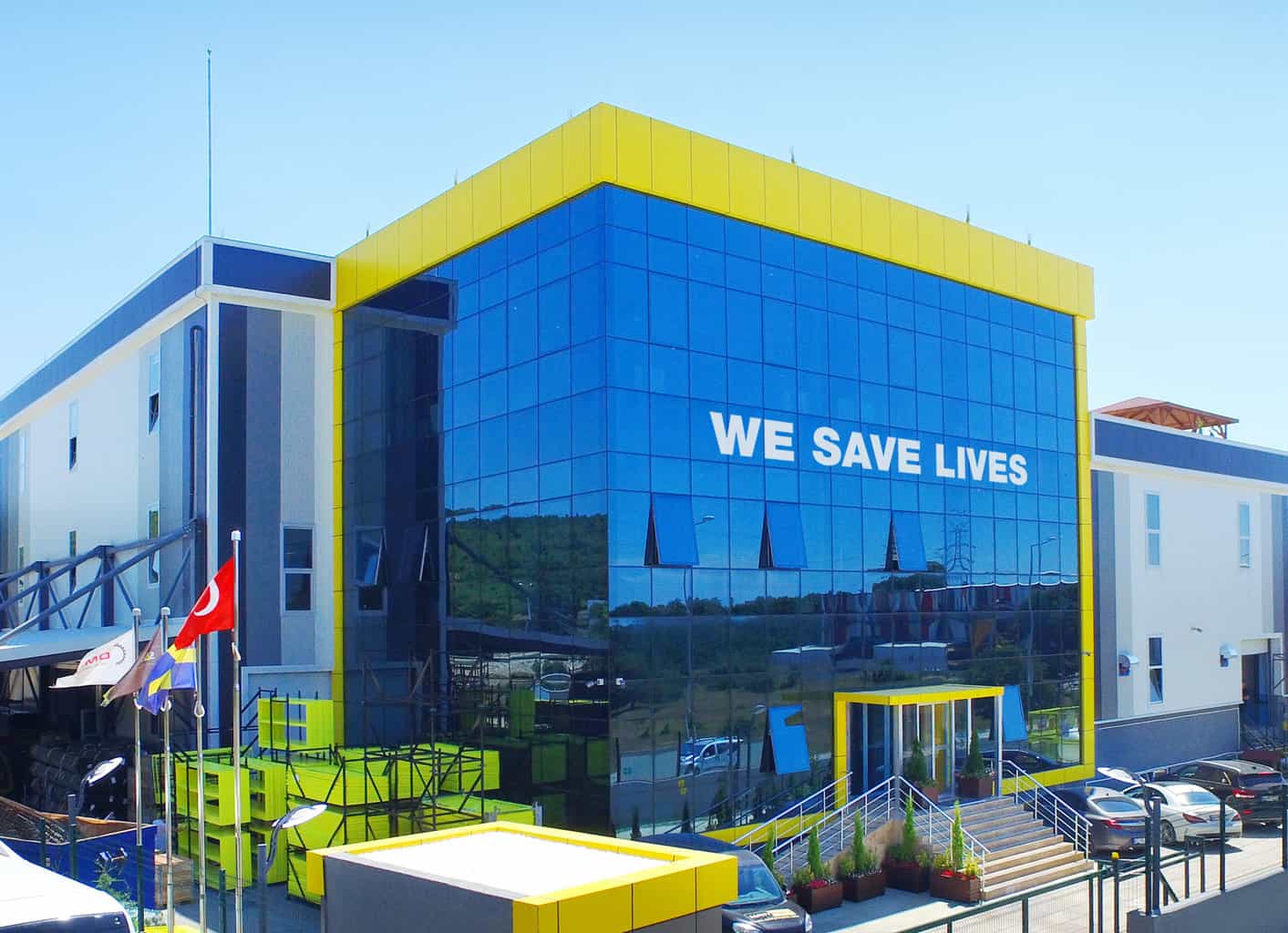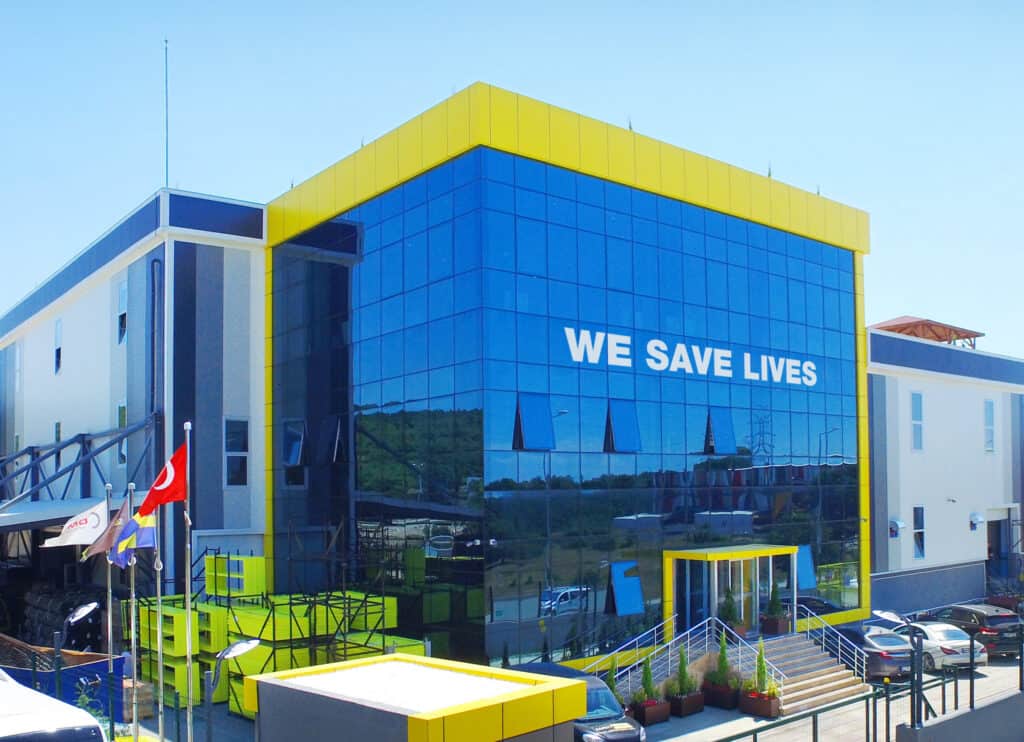 Ramberger's aspirations are clearly rooted in his Swedish heritage, as he noted that striving for excellence and innovation are integral parts of their culture. These values have undoubtedly contributed to Safety Respect's rapid ascent to becoming the world's biggest manufacturer of temporary edge protection products.
In addition to its core offerings, Safety Respect UK will provide a wide range of safety equipment and certified training courses to ensure on-site competence. These offerings will encompass all steps of the Work At Height Hierarchy, aiming to make the UK construction industry safer than ever.