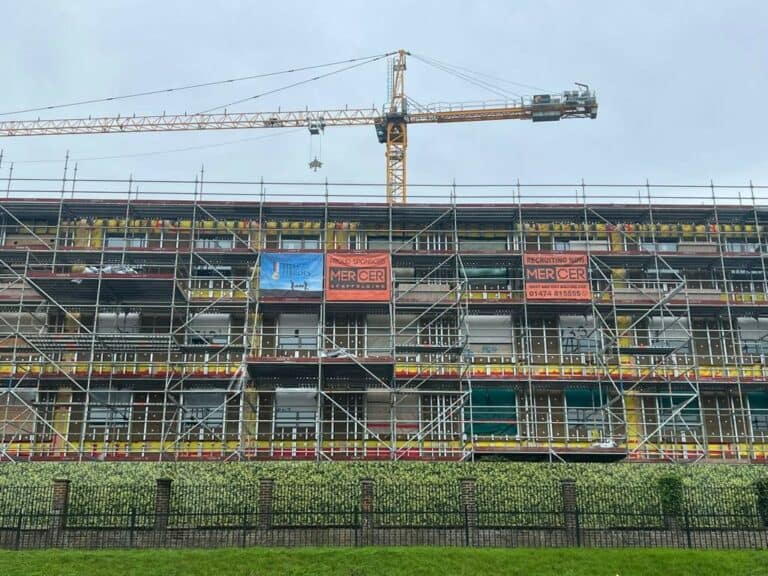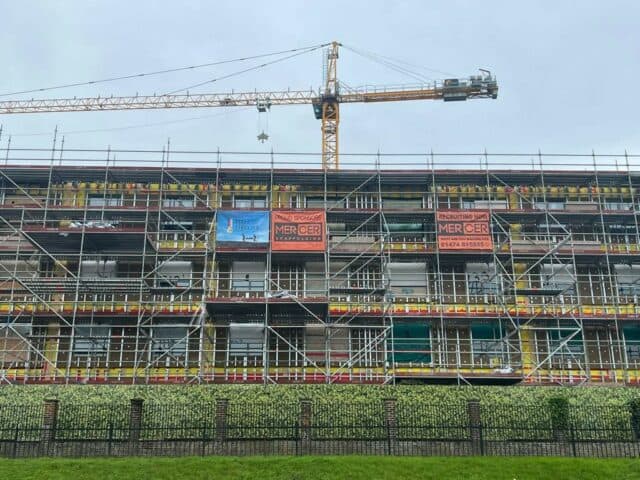 In the construction world, transformative projects often serve as the proving ground for innovative techniques and technologies. A perfect embodiment of this can be seen in Mercer Scaffolding's use of the world-renowned Layher Scaffolding System in the recent transformation of the former Kitchener Barracks.
In the heart of Kent, the Kitchener Barracks site has undergone an exciting transformation. Beginning in the summer of 2018, this historic military installation has been reborn as a vibrant residential development offering a mix of 2, 3, 4, and 5-bedroom homes.
Leading the way in this ambitious project was TopHat Developments, the main contractor, who commissioned the skills of Mercer Scaffolding to provide a comprehensive scaffolding solution.
The Layher Allround Scaffolding System was integral to accommodating the new-build element and the project's 'cut and carve' section. Mercer Scaffolding utilised an array of Layher components, including building Independents, Buttresses, Hoist Run-Offs, Bridged Loading Bays, Independent Towers, Stair Towers, Propping, and Internal Birdcages to meet the diverse requirements of the project.
Despite fluctuating team sizes, varying from 3 to 12 scaffolders, Mercer Scaffolding skilfully navigated the project, managing to keep the timeline on track. This was largely possible thanks to the versatility and scalability of the unique Germany-made Layher Allround system.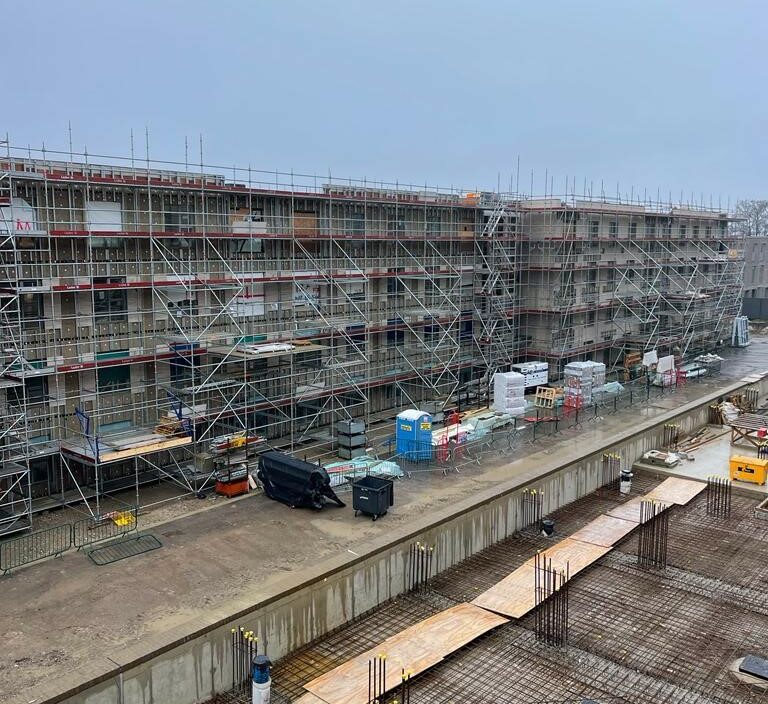 One of the unique advantages of the Layher system was its ability to support increased imposed loads, providing unhindered access throughout the project. The system allowed the team to erect the entire access scaffold before lifting in modular dwellings, ensuring complete protection.
The project timeline, which could have been tough to meet with traditional scaffolding, was more easily managed because of the in-built flexibility and speed of the Layher system. "Due to the adaptability of the Layher system, it really aided the façade works," commented Adam Reeve, Commercial Director at Mercer Scaffolding.
The transformation of the Kitchener Barracks from a historic site into a bustling residential hub is a testament to the potential of modern scaffolding solutions like the Layher System.
As Mercer Scaffolding has shown, when experienced scaffolders harness the power of these advanced systems, they can efficiently handle projects of any scale and complexity.
The Kitchener Barracks development, teeming with life and history, stands as a sturdy monument to the power of innovation and adaptation in construction.