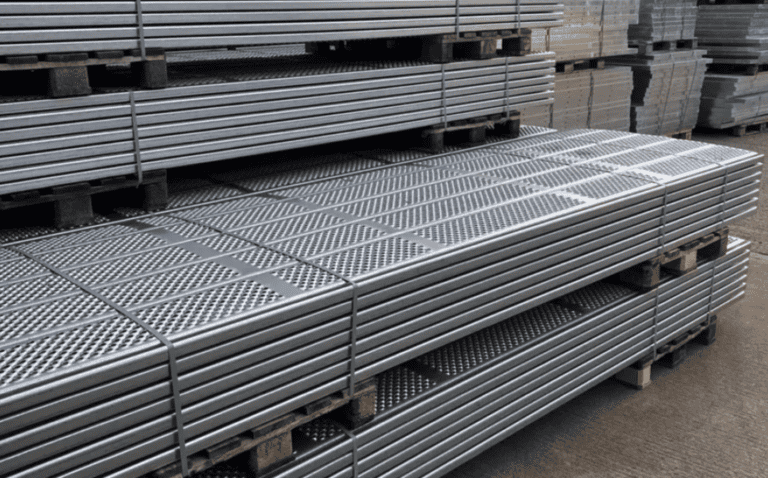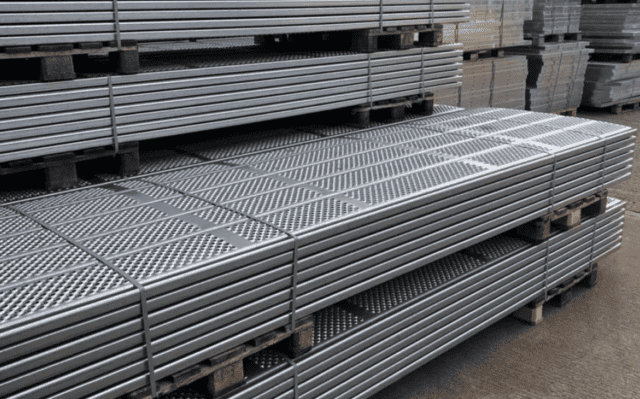 International scaffolding management specialists Worldwide Scaffold and Access Limited (WWSA) and UK System Scaffold Hire (UKSSH) have announced the successful completion of their inaugural collaborative project. 
The endeavour involved the delivery of four articulated lorry loads of HAKI Universal System Scaffold to Northern Europe, leaving both companies delighted with the outcome.
Their customer Anders Friis, CEO of Friis Scaffolding AB, expressed his utmost satisfaction with the quality of the product and the overall delivery service provided by the partnership.
In a statement, he conveyed his appreciation, saying, "I would like to give you all a very big thank you for a really professional job with this buy of used HAKI scaffold. Everything went extremely well, the service was outstanding, and the quality of the material was just perfect.
I would recommend Worldwide Scaffold and Access Ltd to all I know in the scaffolding business, and for sure, we will contact you again for future purchases."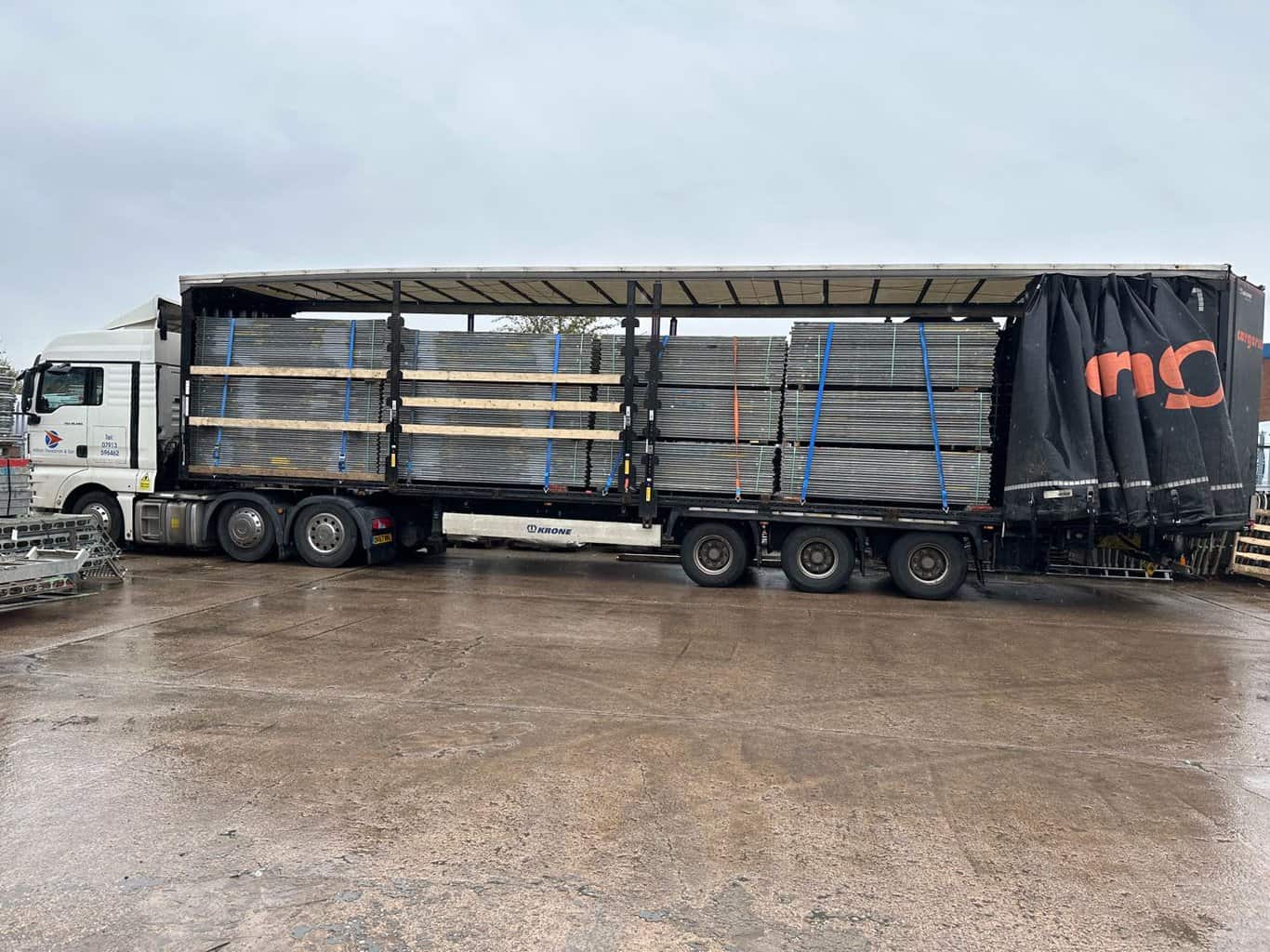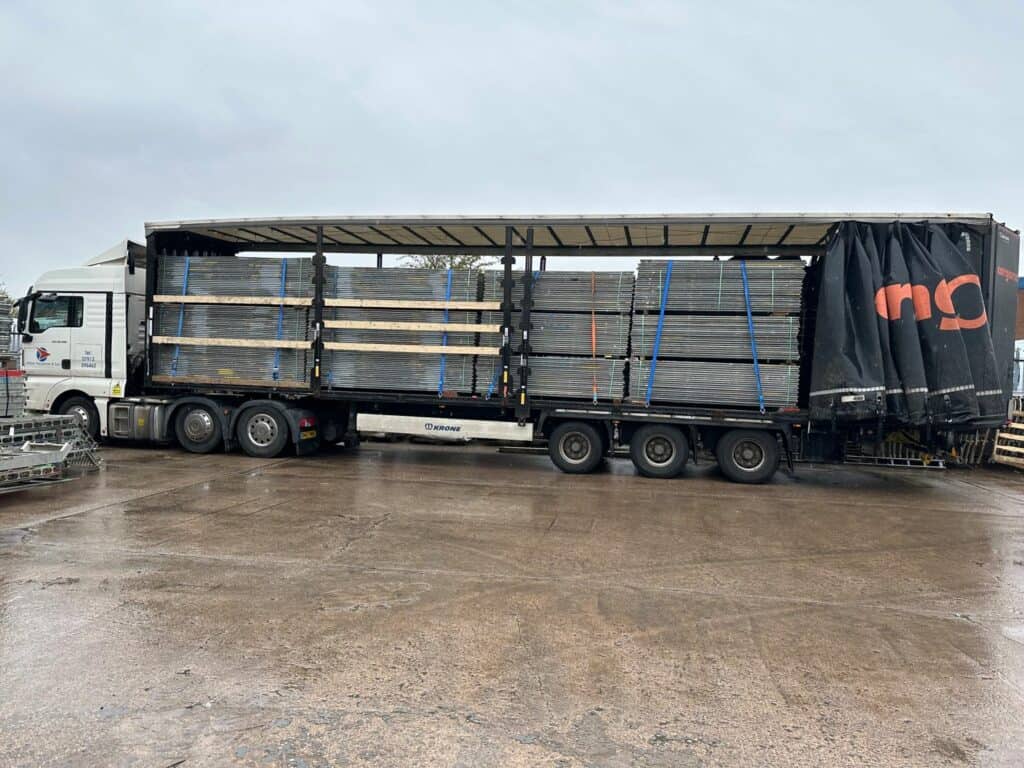 The HAKI Universal System Scaffold, a versatile modular scaffolding system, finds extensive application in various construction projects, including shipyards, offshore installations, and refineries.
It is widely used in new housing developments throughout the UK. The system offers compatibility with both HAKI Ram and earlier HAKI generations, featuring 7 to 10 basic components that enable the construction of birdcage, circular, and suspended scaffolding.
Notably, its unique 'hook-on' method of erection ensures a 60% quicker setup compared to traditional scaffolding systems.
Tony Stevens, Managing Director of WWSA, expressed his satisfaction with the collaboration, highlighting the excellent communication and seamless coordination between the teams. Stevens specifically mentioned the exceptional service provided by IDB freight from Sheffield, who ensured the timely collection of the materials for the customer.
Gary Griffiths, Managing Director of UKSSH, reflected on the evolution of their company, stating, "When we started the company, UK System Scaffold Hire described precisely what we did. But over the years, not only has the sale of genuine HAKI scaffold become an increasingly important part of our business in response to customers' requests for a 'mix and match' combination of hire and sales, but we have also developed an international client base in Europe and the United States."
Worldwide Scaffold and Access Limited, known for its scaffold and access design, supply, and training services, offers comprehensive support to its international customer base. They can supply HAKI Scaffolding systems for projects worldwide and work closely with project managers to ensure the timely delivery of components to the designated locations.
Furthermore, the company collaborates with a training and competence consultancy to provide on-site assessment and e-learning programs, guaranteeing that clients' teams are fully competent to work safely with various scaffolding systems.
The successful completion of their first joint project has solidified the partnership between Worldwide Scaffold and Access Ltd and UK System Scaffold Hire. Their delivery of HAKI Universal System Scaffold to Northern Europe has garnered praise for their professionalism, outstanding service, and commitment to quality.
With their collective expertise and dedication to customer satisfaction, the companies are poised to undertake future projects with confidence and success.