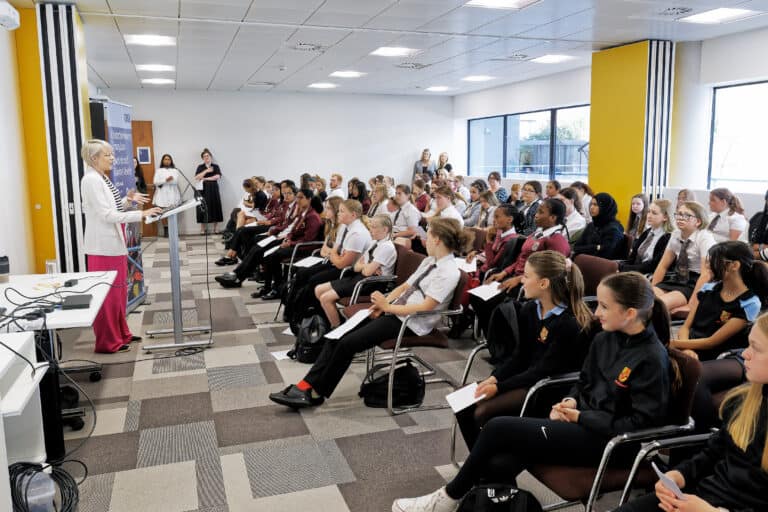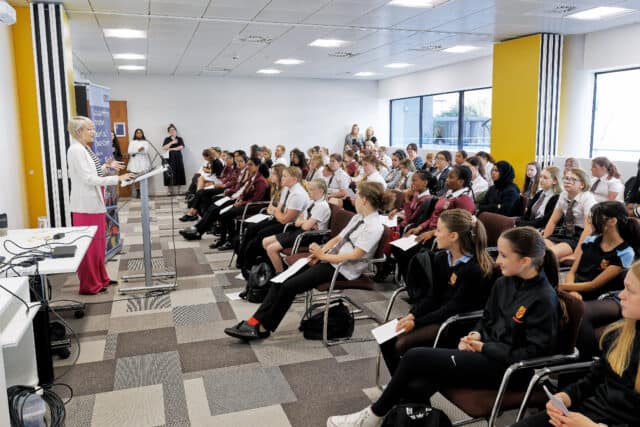 More than 250 schoolgirls from across Wales gathered at three separate Women in Construction events this month, underscoring the CITB's (Construction Industry Training Board) ongoing commitment to fostering diversity and inclusivity in the sector.
Hosted at colleges in Swansea, Cardiff, and Llangefni on July 7th, the attendees were introduced to the various facets of construction through hands-on experiences and personal accounts shared by successful women in the industry.
Ranging from Senior Design Managers to Quantity Surveyors, and even budding professionals like Trainee Civil engineers, these women painted a detailed picture of what a typical workday looks like in their respective roles and the journeys they undertook to reach their current positions.
Various activity sessions, such as a sustainable construction challenge, a hands-on look at drone technology, and virtual reality experiences simulating work at height, gave the students a taste of the dynamic and evolving nature of the industry. Further activities targeted at debunking stereotypes and misconceptions about the construction sector also took place, pointing students to resources like the Go Construct website for further exploration.
The Go Construct initiative, backed by the CITB Levy, provides extensive advice and resources for anyone looking to venture into the construction and built environment sector. The initiative also offers guidance to parents, educators, and career advisors, understanding their influence in shaping a young person's career choices.
Supporting the events were members of the CITB Wales Social Value Network, a platform for collaboration and sharing best practices in the delivery of social value. With women making up just 14% of construction professionals, despite the industry requiring an additional 225,000 workers by 2027, according to the CITB's recent Construction Skills Network report, such initiatives are key in attracting more women to the sector.
Darren Lynch, Leader of Construction at Idris Davies School, lauded the event, saying, "It was genuinely the best careers event I have visited! Our girls were so enthusiastic and took so much from the activities provided. The guest speakers and company representatives were so inspiring."
Likewise, Claire Burns, Assistant Leader for Learning in Science at Cardiff West High School, applauded the efforts to open up the myriad job opportunities within the sector to the students.
Julia Stevens, CITB Engagement Director for Wales, affirmed the importance of such initiatives, saying, "It's essential that we start attracting people from a wider range of backgrounds so that we can recruit from a wider talent pool." Stevens added that she was thrilled with the turnout and looks forward to continuing the dialogue and work on this important topic.