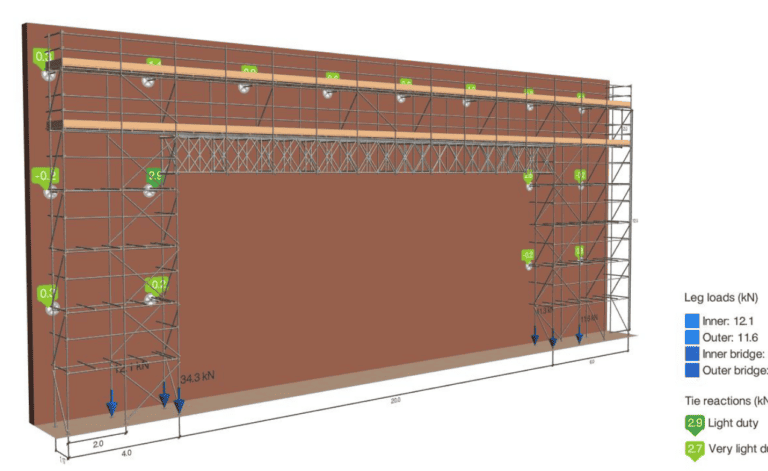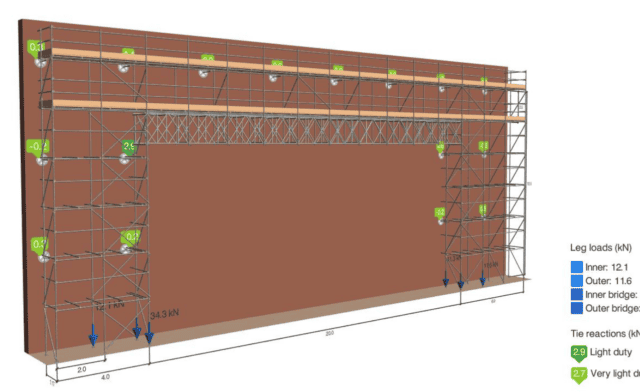 In an industry where time is money, saving valuable minutes during the design and planning phase of a project can lead to notable cost reductions. With an eye on revolutionising the scaffolding industry, CADS has launched SMART Compliance, part of its SMART Scaffolder range of software Solutions.
Developed by the same CADS team that created the TG20 guidance with the NASC, this updated tool offers a solution to the time-consuming process traditionally associated with scaffolding design calculations.
Previously, the design process often required outsourcing even the simplest scaffolds to design engineers, introducing an unwanted delay. SMART Compliance, however, has redefined this process, automating and simplifying the design analysis for Tied Independents and Beam Spans.
By utilising the same CADS engineering software used to produce TG20:21, the user friendly tool provides users with compliant designs for Tied Independent scaffolds in a matter of minutes, saving both scaffolders and their client's time and money.
The star feature of SMART Compliance is its bridge beam calculation, allowing users to design a bridge span of up to 20 metres, depending on the beam used. The software incorporates a comprehensive library of beams supplied by principal UK suppliers for tube-and-fitting scaffolding.
All the user needs to do is select the beam, and the software will determine its adequacy for the scaffold. Additionally, the software offers the option to define your beam and generates a final design report in a Word or PDF document.
Safety and compliance in scaffolding are crucial, and any mistakes in the design process could compromise worker safety and result in costly legal issues. SMART Compliance addresses this concern by offering precise, up-to-date design solutions that adhere to industry regulations and standards, thereby minimising the risk of errors.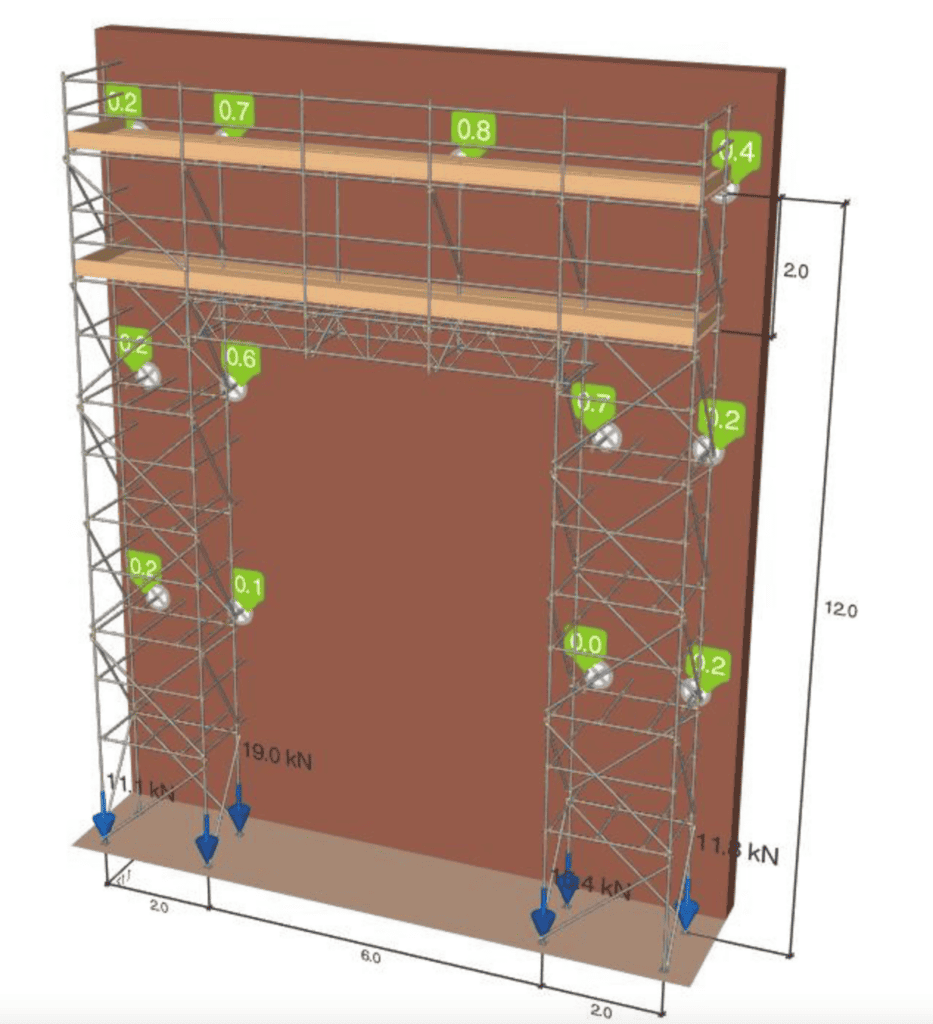 SMART Compliance also automates the calculation of the appropriate wind factor and resulting loading for sites in the UK, Ireland, and the Channel Islands, following the guidelines set out in BS EN 1991-1-4 and also complies with the BS 5975:2019 code of practice. It also provides users with a 3D render of the site topography and a graphical wind rose chart detailing the TG20:21 wind factor from twelve different directions.
By deploying SMART Compliance, users can significantly reduce the project turnaround time and ensure quicker decision-making, faster project approvals, and a significant reduction in the design phase's time and cost.
As the developers at SMART Scaffolder continue to innovate and expand the range of scaffold types and functionality within SMART Compliance, this is just the beginning.
For more information about how SMART Compliance can streamline your scaffolding design process, get in touch with the SMART Scaffolder team today at 01202 603031 or via email at [email protected].