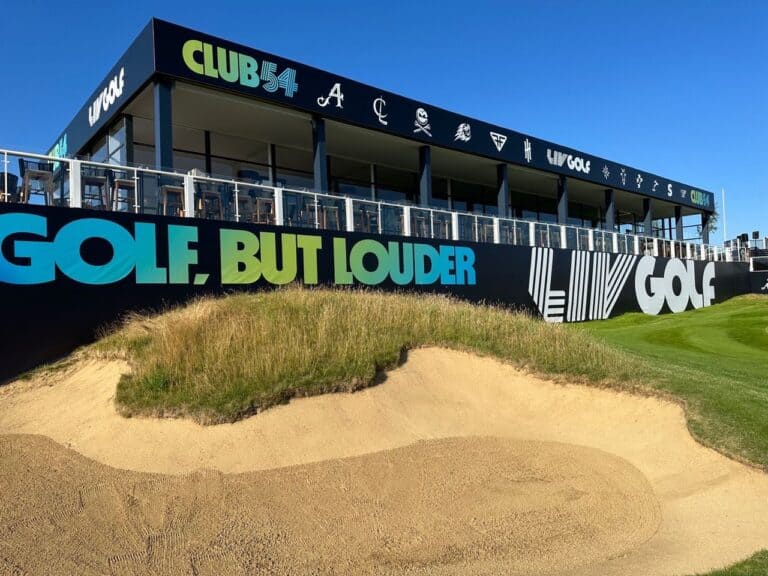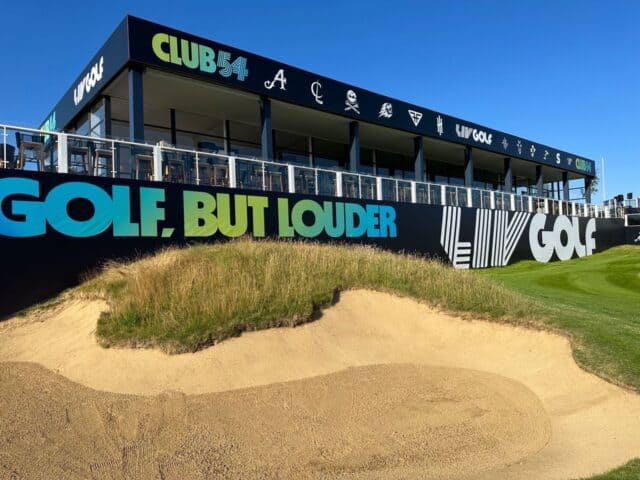 In every great sporting event, the invisible hands of logistics, architecture, and teamwork work tirelessly behind the scenes to orchestrate the spectacle. At the recent LIV Golf Tournament in London, these hands belonged to Event & Media Structures Ltd, guided by the strategic insight of Sales Manager, Matt Bowler. With the world-renowned Layher Allround Scaffolding System as their primary tool, Bowler and his team were instrumental in transforming the venue into an international stage for golfing excellence.
The Building Blocks of the Tournament
The LIV Golf Tournament, globally acclaimed for its professional golfing spectacle, called for an infrastructure backdrop that would match its grandeur. Matt Bowler's team rose to the occasion, leveraging their expertise to build temporary structures specifically tailored to the tournament's needs and brand identity.
Their work ranged from the creation of viewing platforms and media structures, ensuring that not a single moment of the gripping action was missed by both media teams and viewers at home. "Strategically placed camera towers to visually captivating scoreboards, every element was meticulously designed to enhance hospitality and optimum viewing," stated Bowler.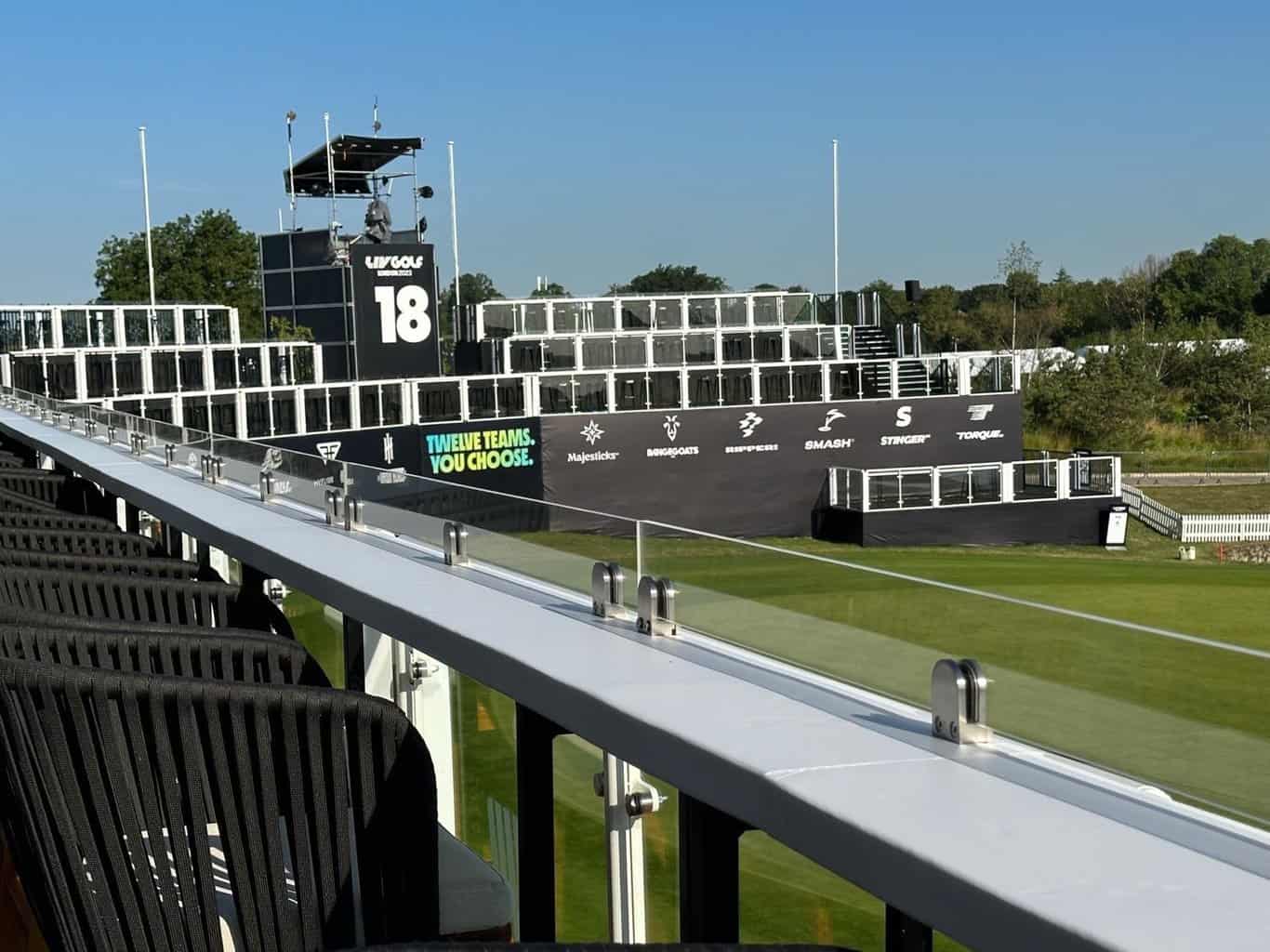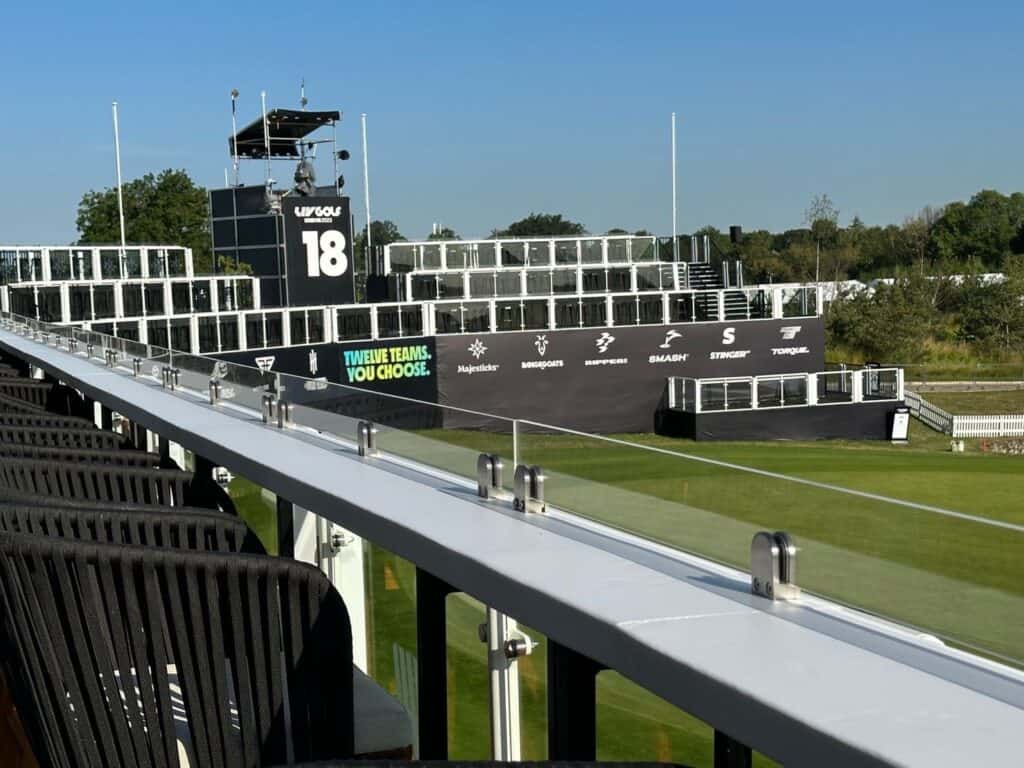 Challenges, Solutions, and the Role of Layher
Like every great undertaking, the construction and installation of these structures presented its fair share of challenges. The sheer size and complexity of these structures imposed logistical hurdles. However, through a detailed project management plan and close collaboration with experienced engineers and other construction professionals, Event & Media Structures Ltd overcame these obstacles.
Here, the Layher Allround Scaffolding System proved to be a game-changer. As Bowler explains, "The system offers a wide range of components and configurations that can be easily adapted to suit different requirements and site conditions."
This flexibility enabled them to efficiently design and construct structures that met specific needs, delivering not just on time but also on quality. The service and advice from the Layher UK team, notably after-sales, technical advice and support, were readily provided and an integral part of the delivery success.

Safety and Adaptability: Keys to Success
Safety, a non-negotiable in every construction project, was given prime importance. The team adhered to strict safety measures, including risk assessments, site preparation, assembly procedures, regular inspections, and maintenance.
The golf course's unique characteristics and London's capricious weather demanded adaptability from Bowler's team. Factors such as line of sight, elevation, and stability were considered in the design of camera towers. Moreover, the structures were constructed using weather-resistant materials to withstand London's unpredictable weather patterns.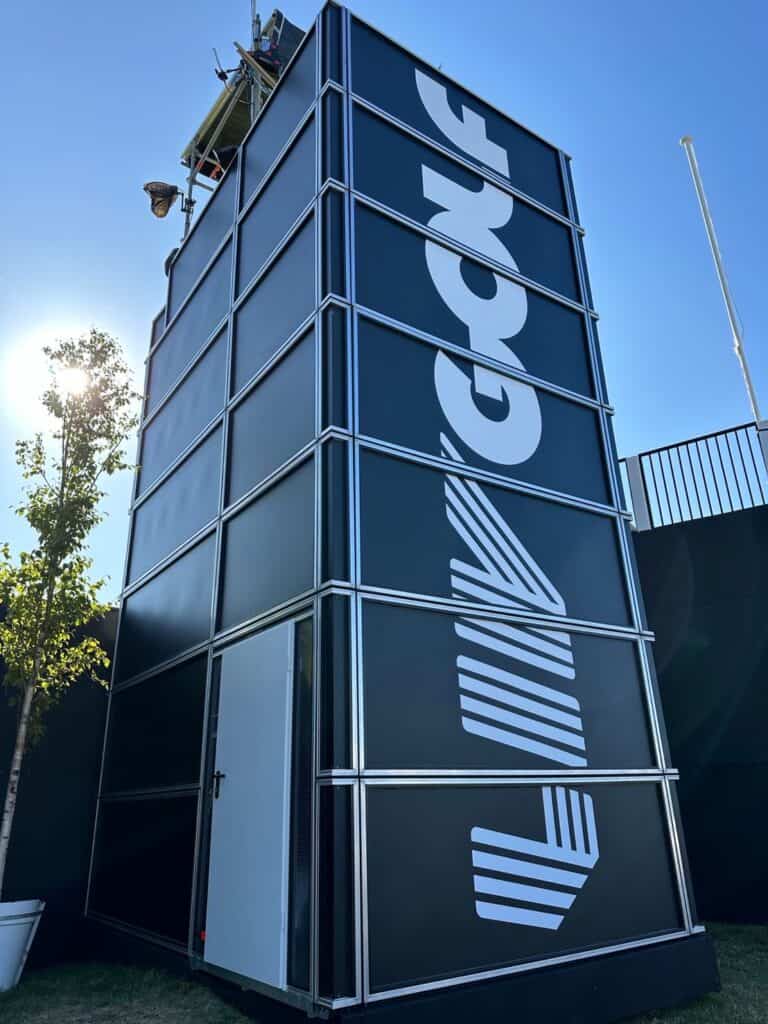 Collaboration and Project Timeline
Collaboration played a pivotal role in the successful completion of the project. Regular updates were maintained through various communication channels, including project management tools and WhatsApp.
The project, from inception to completion, spanned several months. "We installed, clad, and branded approximately 50 structures around the course within seven weeks, with the derig taking just three weeks," shared Bowler.
Looking Ahead
Reflecting on this experience, Bowler sees how this high-profile project will influence their future ventures. "Participating in a prestigious event like LIV golf provides Event and Media structures with an excellent platform to showcase our capabilities and expertise," he stated.
As a company committed to quality, innovation, and customer satisfaction, Event & Media Structures Ltd is not just setting the stage for sporting events but also raising the bar for future industry standards.