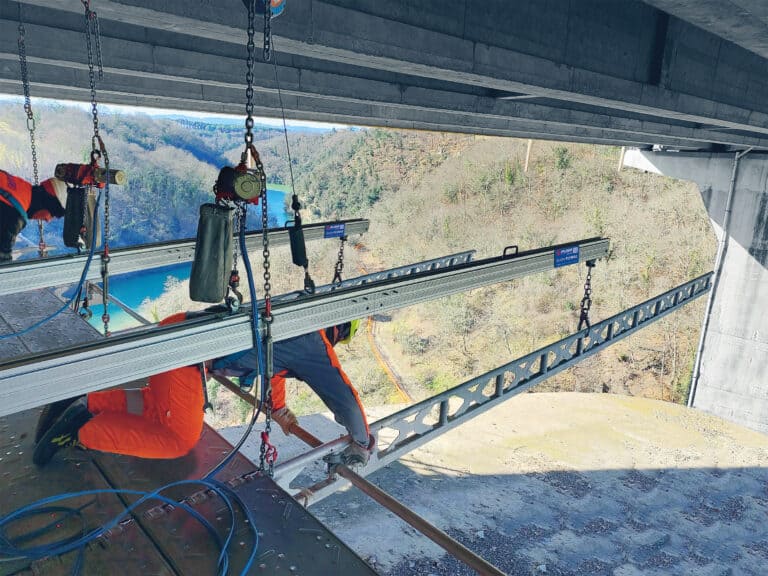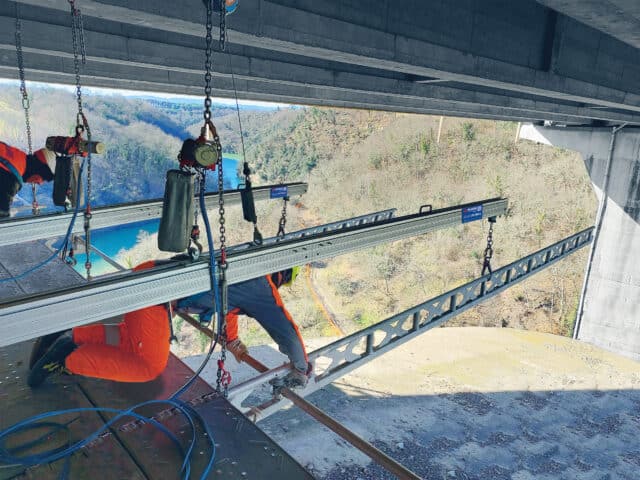 Ahead of Pilosio's upcoming CAD Design Event in Aberdeen, Flydeck's innovative design, versatility, and safety features are attracting industry attention from experts.
Mark Parkin, Business Development Manager at 48.3 with over 35 years of industry experience, has hailed Pilosio's Flydeck system as a 'game-changer' in the world of under-deck and bridge structures.
In an interview with Scaffmag, Mark, who is Pilosio's engineering partner in the UK, highlighted Pilosio's innovative Flyrail guide and minimal scaffolding components, "The Flyrail makes it distinctive, using a minimum number of scaffolding components and chains makes Flydeck one of the simplest systems on the market today. Innovation at its best," he said.
Versatility and Safety
"The adaptability of the Flydeck system knows no bounds; it can be integrated into any complex steel or concrete structures, showcasing its immense versatility," Mark noted.
He further commented on the system's safety features: "Flyrail is the key to installing and removing the system, due to the way it supports the beams and reduces the number of operatives required, thus ensuring a safer working environment. Although extreme weather conditions necessitate monitoring and typically preclude any work, the Flydeck system enhances safety during installation and removal, even in challenging environments."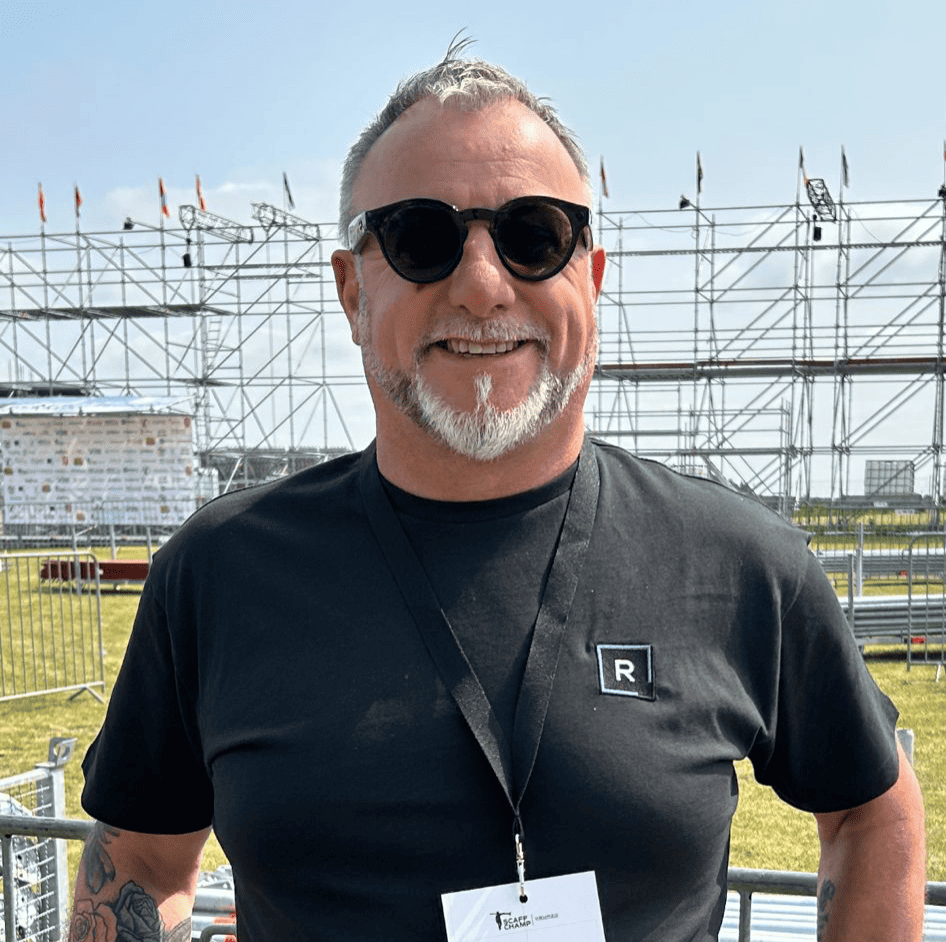 Compatibility and Customisation
Mark also highlighted the system's compatibility with other scaffolding solutions, "Flydeck can work with all ring systems, O and U type decks collaborate seamlessly with them, and it easily integrates with tube and fitting, making Flydeck the most integrated system on the market today."
He also praised its customizability, saying, "The intelligent Flydeck system has no limits and can be easily installed on any project of any scale, because of how light the system is, the faster it is to install; the only limitation is how creative your mind is. Let your imagination FLY."
Training and Certification
In light of the upcoming CAD Design Event in Aberdeen, Pilosio is offering a 20% discount on its Flydeck Training Course.
Mark shared details about the course, "At the training facility in Aberdeen, the course gives a full practical overview of the Flydeck system components, including the methodology for erecting and dismantling the platform bays, safety netting, cantilevers, and installing the chains. The course has both practical and theoretical tests, with a final grade of 80% required to pass."
As the construction industry continues to evolve, the Flydeck system by Pilosio stands out as a pioneering solution that aims to transform under-deck operations, setting new standards in safety, versatility, and efficiency.
With its upcoming CAD Design Event in Aberdeen, Pilosio is poised to showcase this revolutionary system to industry professionals, demonstrating its potential to redefine the landscape of scaffolding and suspended access solutions.