Layher, the world's largest system scaffolding manufacturer, has completed its inaugural immersion in its new hot-dip galvanising facility at Layher's brand-new Plant 3 in Güglingen-Eibensbach, Germany.
This significant move signals the onset of official production at the new facility this autumn and is expected to be a game-changer in extending the lifespan of Layher's scaffolding products.
Stefan Stöcklein, the production director at Layher, explained the importance of the hot-dip galvanising process. "By immersing our products in zinc, we ensure they benefit from superior corrosion protection. This not only enhances the quality and longevity of our systems but also amplifies safety on construction sites," he remarked.
A Sustainable Leap Forward
In the broader context, this ultra-modern and eco-friendly facility promises an expanded annual galvanisation capacity – a leap from 170,000 metric tons to a whopping 290,000 metric tons.
The move comes as Layher responds proactively to surging demand, ensuring dependable supplies for its customers.
Having employed hot-dip galvanisation since 1965, Layher's commitment to longevity is evident. Stöcklein noted, "Several of our clients have successfully utilised their material stocks for over three decades. Post-use, these components can seamlessly re-enter the recycling stream."
Embracing Technological Excellence
Layher's new Plant 3 boasts state-of-the-art technology, including a computer-regulated zinc coating furnace and an automatic crane system, ensuring seamless operations. It mirrors the company's dedication to sustainability, with waste heat recovery measures, maximised insulation, and an auxiliary heater powered by photovoltaics to curb fossil fuel reliance.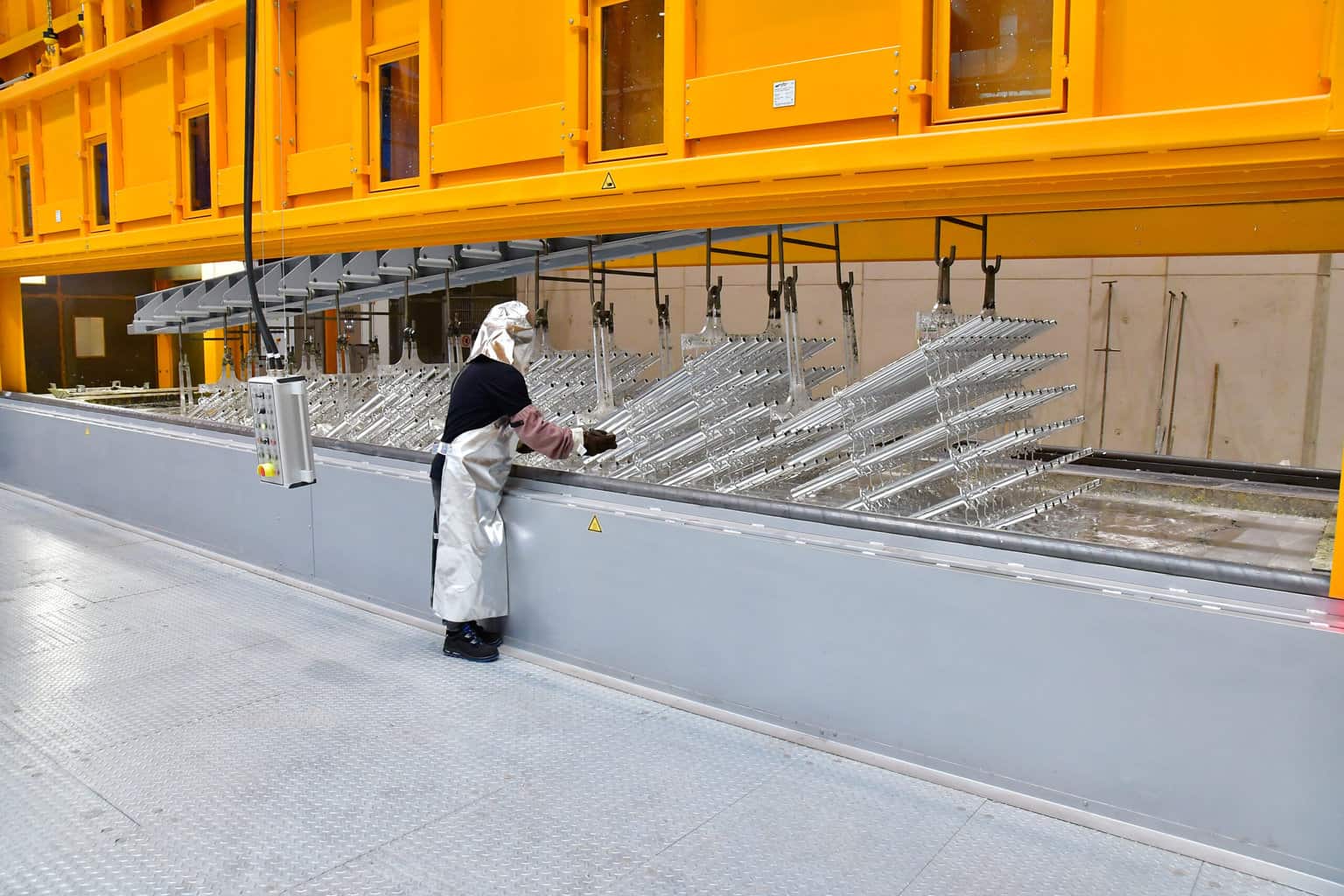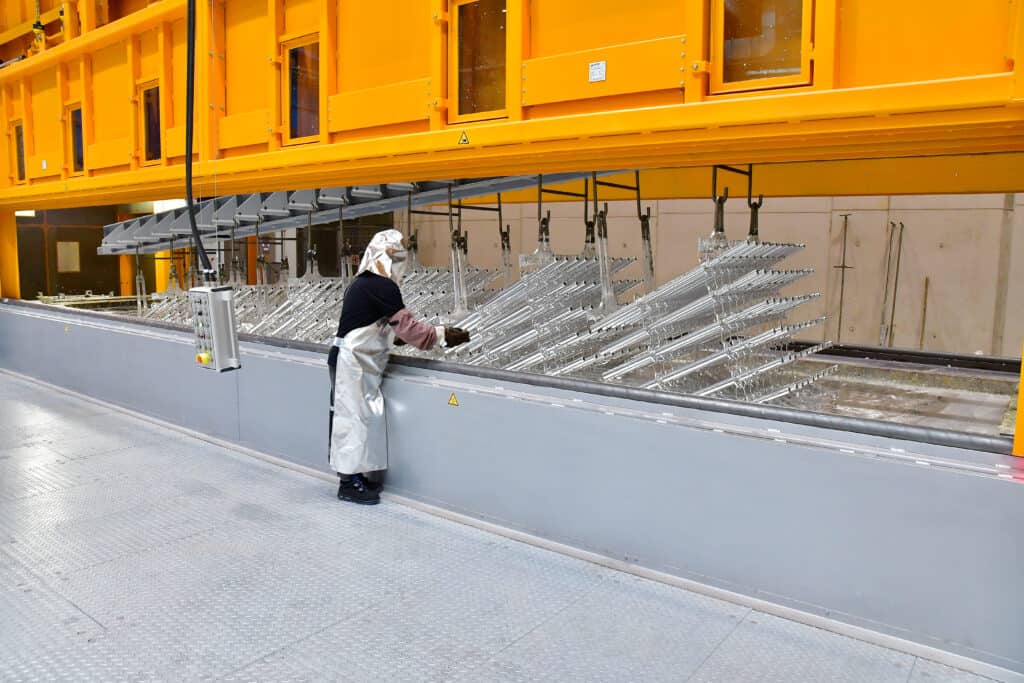 Before its commissioning, the plant underwent rigorous environmental impact assessments, ensuring negligible harm to the surrounding ecosystem. Advanced measures, such as comprehensive filtration systems and facility encapsulation, ensure emissions remain substantially below the stipulated limits.
More than Just Business
Layher's Plant 3 isn't just a testament to the company's industrial prowess but also underscores its commitment to the environment and the local community of Germany's Zabergäu region. As Stöcklein asserts, this expansion is crucial to meet customer needs timely, especially for pivotal infrastructure projects like wind turbines.
To counterbalance any environmental impacts, initiatives backed by the owner families, Langer and Layher, include the relocation of wildlife, development of green spaces, and roof afforestation. A noteworthy project involves the restoration of the river Zaber, with the creation of diverse habitats to foster aquatic, amphibious, and terrestrial life.
In a world where industries grapple with balancing growth and sustainability, Layher's strides with its Plant 3 may set a precedent for many to follow.