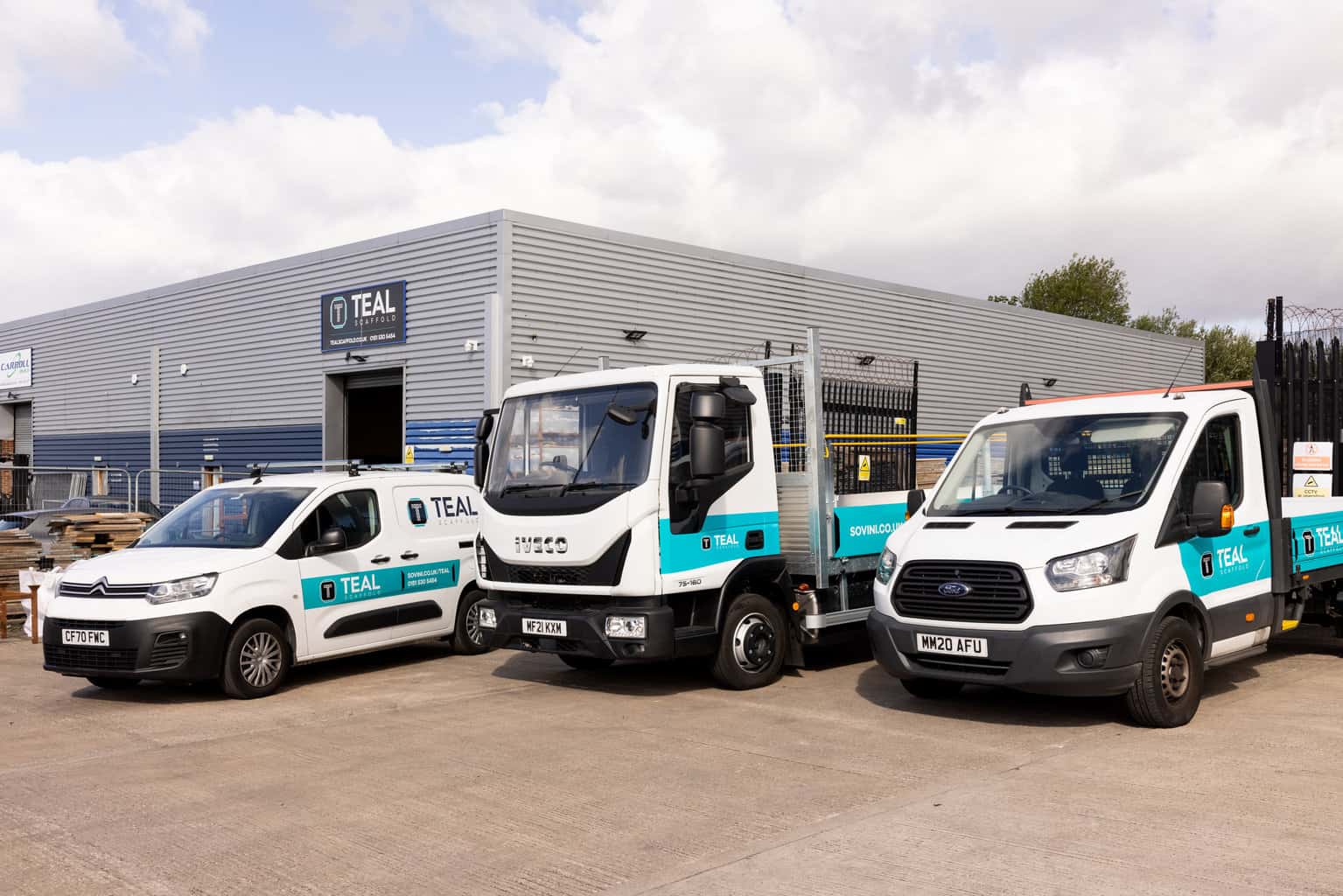 North West-based Teal Scaffold is marking its fifth year of business, reflecting on past successes and eyeing future growth.
The company, a subsidiary of the award-winning Sovini Group, was established in 2018 to meet the Group's comprehensive supply chain requirements within the property and construction sector. Their mandate has since grown, and they have firmly established themselves as key players in the scaffolding industry.
Teal Scaffold has notably broadened its service range in the five years since its inception. The company prides itself on having a skilled team that has secured work in heritage, petrochemical, and high-profile refurbishment sectors, with projects including several high-rise apartment complexes.
To provide a snapshot of the company's achievements, Teal Scaffold has clocked in over 200,000 hours of operational expertise on job sites. They have also facilitated access works for new build projects, resulting in the construction of over 200 family homes in the local community, aligning with Sovini Group's vision of fostering a brighter future.
Safety and professionalism stand as cornerstones of the company's ethos. Teal Scaffold has maintained an impeccable safety record, consistently scoring 100% in external safety audits year after year. In recognition of its commitment to excellence, the company was awarded the full contractor NASC accreditation in 2022, an accolade seen as the gold standard in the industry.
The firm has also showcased its prowess by working on iconic heritage towers such as The Liverpool Lyceum, The Walker Art Gallery, and the Midland Railway Building. Their stellar work hasn't gone unnoticed; the Health and Safety Executive (HSE) highlighted Teal Scaffold's projects as a paragon of compliance.
Dan McGregor, Teal Scaffold's Head of Operations, expressed his vision for the firm's future trajectory. "As heritage access experts within the North West, our goal for the upcoming five years is to surpass an annual turnover of £5m," he remarked. McGregor underscored the company's commitment to broadening its scaffolding services and hinted at diversifying skills to take on roles as a principal contractor.
Adding to the company's innovative approach, McGregor revealed a promising collaboration: "We are in close coordination with partners like Liverpool John Moore's University to develop a product that aims to be a game-changer in working at height. We're brimming with anticipation about its potential."